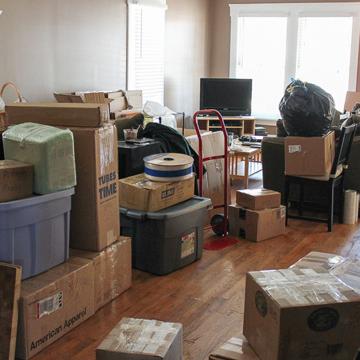 Planning to purchase a new home in 2018? It may be one of the best seasons for new home buyers. The number of first time home buyers is increasing and many want to purchase before interest rates begin an expected increase.
Here are some suggestions for buying and selling your home.
For Buyers: Home buying season is starting earlier and earlier, and it's important to get ahead of the competition. As 95% of home searches begin online, take advantage of tailored searches for schools and local amenities, and even factor in your commute from the comfort of home.
Get your financial house in order. Whether searching for a starter home or a new nest for your family, it's important to be clear on your financial health. Take the time now to look at your budget, how much you can reasonably use for a down payment, and set parameters and goals for search – and stick to them. Get pre-approved! It's a requirement for you to talk to a lot of real estate professionals and gives you a sense of what you can afford. Comparison shop for rates and loans: Not all lenders will have the same rates. There are a lot of loan options out there, so make sure you get all the information with the options for which you qualify.
The Federal Reserve just raised its benchmark rate from 1.25% to 1.5%, which means borrowing costs for mortgages could increase. Realtor.com is forecasting that 30-year fixed mortgage rates could push past the 4% mark in the coming weeks and could reach 5% by end of 2018.
Start Sooner rather than Later: Home buying season is starting earlier and earlier, and it's important to get ahead of the competition. With kids still in school and the holiday season/snowy weather, makes for less competition with other buyers.
For Sellers: Your home value shouldn't be a guessing game. With 31 of the 50 largest U.S. metros are back to pre-recession price levels, talk to a local real estate expert to get the most up-to-date information.
Make sure the Price is Right. Your home value shouldn't be a guessing game. There some steps you can take to get a good ballpark idea of what your home will garner and how it compares to other for-sale homes in your area. Ultimately, a real estate professional is the best expert when it comes to determining your home's value. check out local open houses to get an idea of what similar homes in your area are going for.
Take advantage of peak selling season – Spring/Summer – when you have the most buyers in the market. This is especially true for starter homes, where demand is expected to increase significantly. First time home buyer market is expanding up to 43%. Give it time – Do as many showings as possible before making a final decision. Want to get as many people through your door as possible.
Make a good first impression. Buying a home is emotional and you want to make sure your house pulls at the heartstrings the minute the potential buyer lays eyes on it. Take beautiful listing photos: With 95% of all buyers starting their search online, your listing photos are your first impression to potential buyers. Invest in a professional photographer or enlist a photography-savvy friend who can show off your home in the best light possible. Amp up the curb appeal: Now is the time to fix any broken window screens, missing shingles, and defunct doorbells; give your rooms an extra boost with a fresh coat of paint. These seemingly minor repairs won't break the bank, but a little TLC will make a difference for potential buyers.