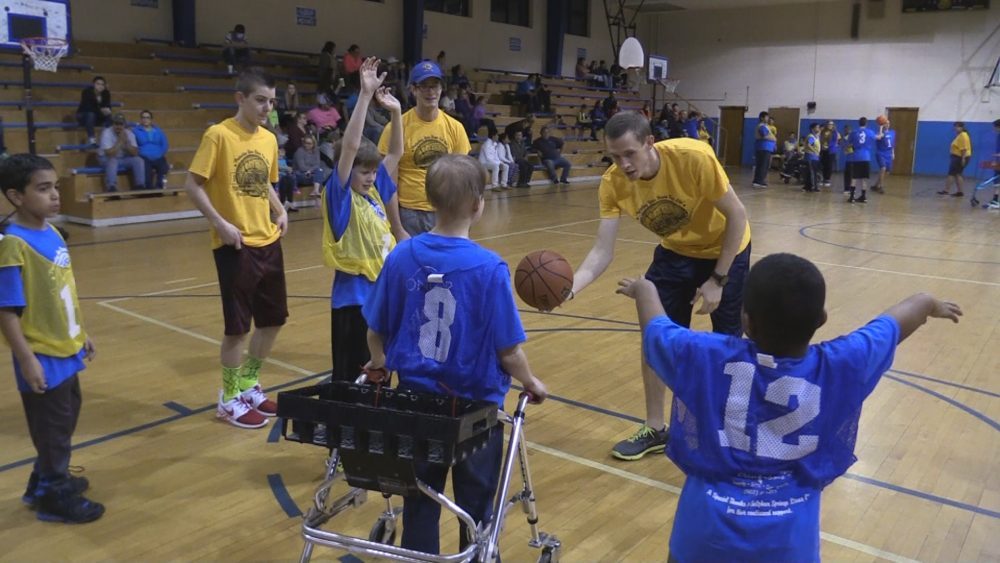 Eleven years ago the Pilot Club of Sulphur Springs began a program they called Hoop Dreams. A dozen special needs kids had the chance to enjoy basketball. The program has grown to over 35 kids from ages 5 to 19. Beverly Owens with the Pilot Club says five of the kids have participated in Hoop Dreams each and every year since the beginning.

This years event will be January 22nd, 29th, Feb 5th, and Feb 12th from 6 p.m. until 7 p.m. at the Sulphur Springs Elementary School main gym.  Everyone is welcome to come and watch the excitement.  This year will include the National Anthem sung by participants as well. The Lion's club will be coaching the children once again.
The program runs for four Monday nights. After games on February 12, all the kids will be receiving awards. Call 903 439 6748 to get signed up or for more information.