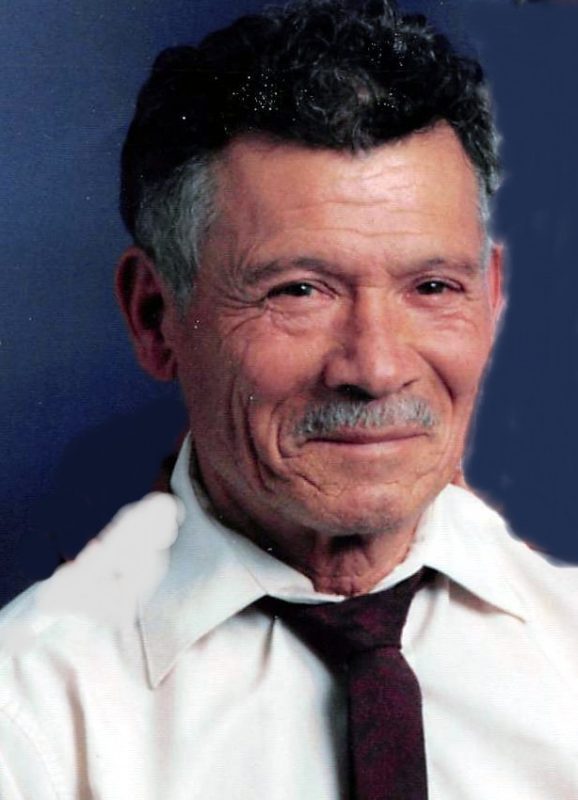 Mass of Christian burial for Leobardo Sanchez age, 89, of Sulphur Springs will be held at 2:30 PM Tuesday, January 30, 2018 at St. James Catholic Church with Father Juan Carlos Sardinas officiating. Burial will follow at the Sanchez Cemetery with his sons as pallbearers.
Mr. Sanchez will lie in state on Monday, January 29 for visitation and 5:00 PM Rosary at his residence at 502 FM 2560 Reilly Springs road.
Mr. Sanchez passed away on Friday, January 26, 2018 at his residence.
He was born on September 30, 1929 in Las Palomas, Michoacán, Mexico the son of Juan and Crispina Rayas Sanchez. He married Maria Celerina Arreola in 1952 in Michoacán and she preceded him in death on May 18, 2005.
Mr. Sanchez was a lifelong farmer and a member of the St. James Catholic church.
He is survived by his eight sons; Javier Sanchez, Rosalio Sanchez, Geraldo Sanchez, Heriberto Sanchez, Felipe Sanchez, Leobardo Sanchez all of Hopkins County; Jose Sanchez of Spring, TX and Juan Sanchez of Detroit, Michigan. Six daughters; Bacilia Sanchez, Angela Sanchez, Raquel Sanchez, Imelda Sanchez, Jacoba Sanchez and Maria Sanchez all of Hopkins County. One brother Manuel Sanchez Rayas of Chicago and sister Marcelina Sanchez of Chicago. Fifty-two grandchildren, thirty-four great-grandchildren.
He was preceded in death by his wife and two brothers.
Under the direction of West Oaks Funeral Home.