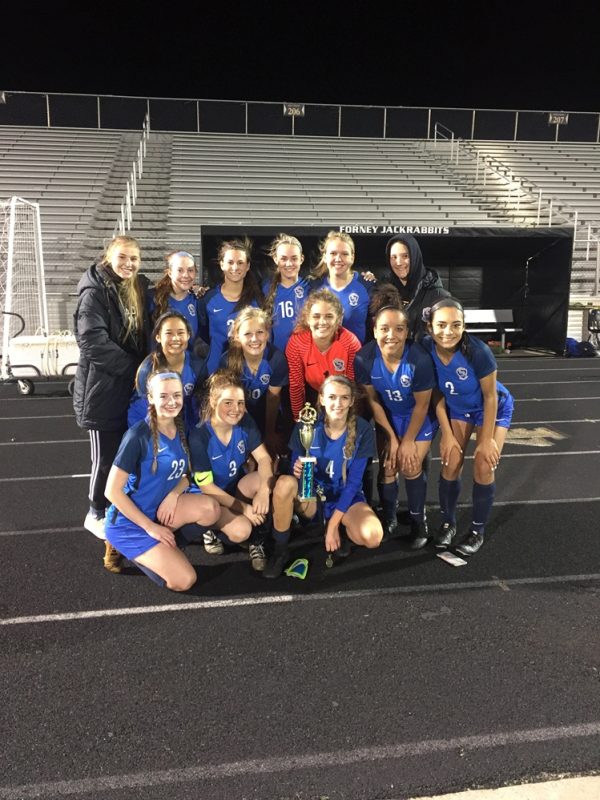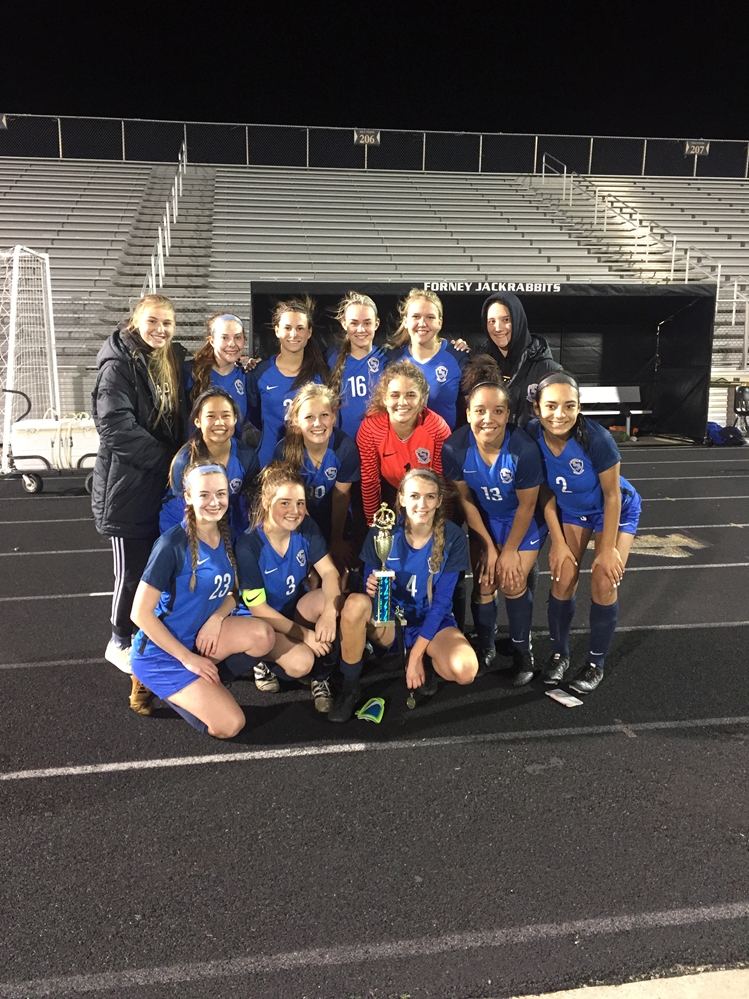 Lady Cats Soccer Coach Joel Bailey had a lot of additional information to add concerning the Lady Cats' play in the North Forney Falcon Showcase on Saturday. In the tournament, the Lady Cats won 2, lost 1 and tied 1 and finished in third place. 
Saturday morning, the Lady Cats tied Garland Lakeview Centennial, 1-1. The Lady Cats scored just seconds before halftime to take a 1-0 lead. Janine Yamaguchi scored the goal on a nice assist from Taylor Robinson. The Lady Patriots got an equalizing goal in the second half. Lady Cats goalkeeper MCKenna Gammill recorded 10 saves.
In the third place game Saturday afternoon, the Lady Cats put seven goals in the net in a 7-0 win over Dallas Bryan Adams. The Lady Cats had 3 first half goals and four more in the second half. Keeley Hudgins had a three goal hat trick. Mileena Zirretta scored two goals. Gracie Boyer and Alli Stephens scored one goal apiece. Robinson had two assists. Erika Lara, Hudgins, Baylie Arrington and Boyer had one assist apiece.
The Lady Cats are now 7-2-3. They play at Lindale Tuesday night.