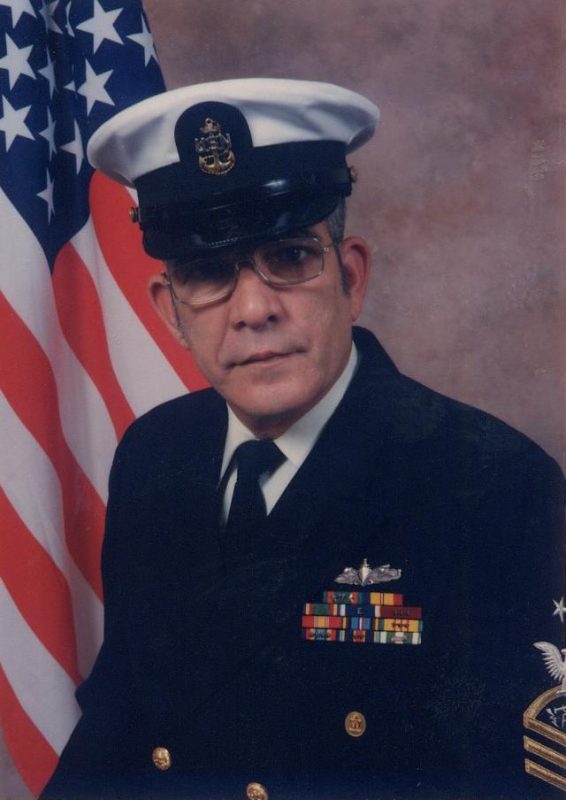 John Nolan Taylor, 77, died Sunday January 21, 2018, at his home in the Pleasant Grove community, Wood County, Texas. He was born October 27, 1940, in Wood County to Nolan Nelson Taylor and Joycelyn Phillips Taylor. He attended grade school in the Pleasant Grove rural school and graduated from Winnsboro High School in 1959.
He is survived by children Carmela Rodriguez of Los Angeles, California, and Jimmy Taylor of Las Vegas, Nevada, their mother Mamie Taylor as well as brother Gary Taylor and his wife Rena of Winnsboro, TX; sister, Carolyn Little of Winnsboro, TX; and eight grandchildren and three great-grandchildren. He was preceded in death by two sons, Johnny Ian Taylor and Nolan Monico Taylor as well as his parents and a brother Fred Taylor..
A career Navy veteran of the Viet Nam War and the First Gulf War, he retired after twenty-eight years of service with the rank of Senior Chief Petty Officer and moved back to rural Wood County to live a few miles from where he grew up. He was active in restoring the Pleasant Grove school building, which is now a community center, and maintaining the Hopewell-Pleasant Grove and Pleasant Grove Memorial cemeteries. In addition, he worked tirelessly, adding information about family and friends to Find a Grave.
A visitation for family and friends will be held on Saturday, January 27, 2018 from 1:00 Pm to 3:00 PM at the Pleasant Grove School Building on CR 4989 and FM 515 near Winnsboro, and a memorial service with military honors will be held in San Diego at the Mount Hope Cemetery where he will be buried near his two sons.