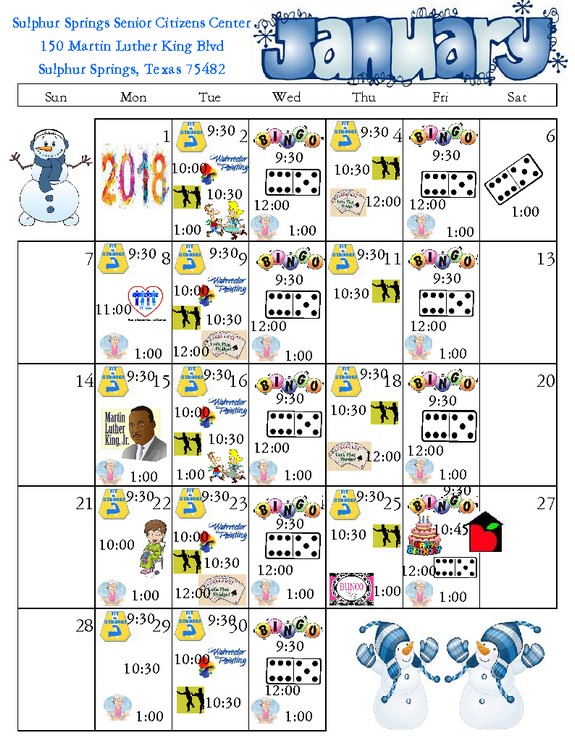 Important Dates to Remember:
January 15th  10:00
 Wreaths with Rock Creek
Monday, January 22nd 10:30
 Shawls of Love
Thursday, January 25th 1:00
 BUNCO
Friday, January 26th
 Monthly Birthday Party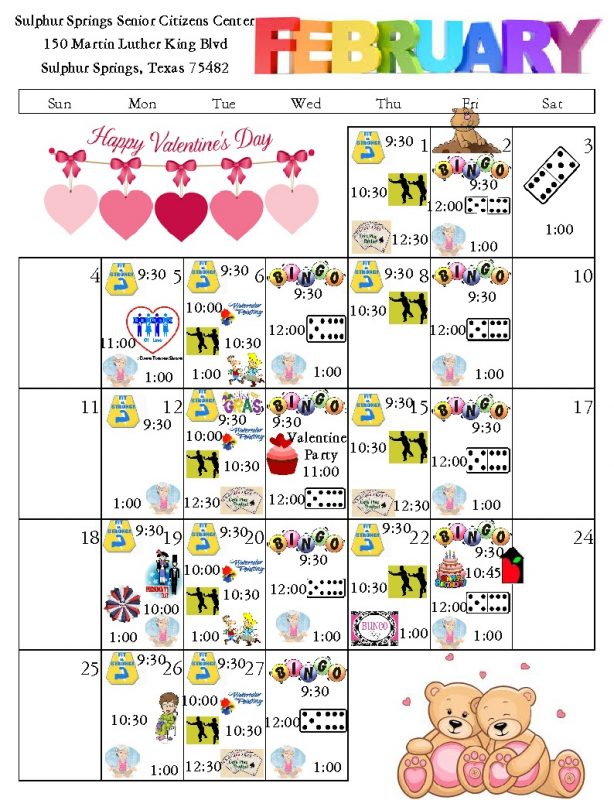 Wednesday, February 14th
 Valentines Day Party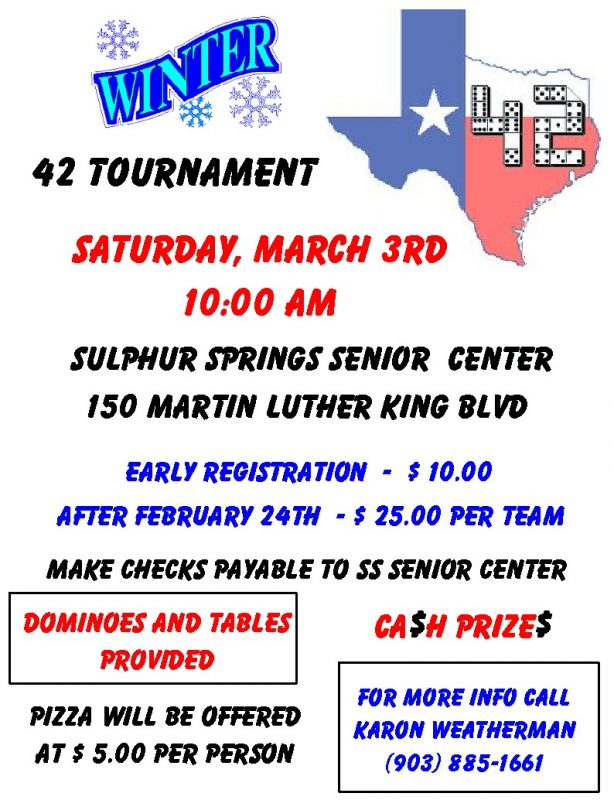 Winter 42 Tournament will be 
Saturday, March 3rd at 10:00 AM
Baked Potato Party for St. Patrick's Day will be 
Friday, March 16th
I have started working on the Clara Bridges 90+ Banquet.  I am looking for everyone in Hopkins County that is or will be 90 years old by the end of 2018.
Please let me know if you know anyone that has a 90th Birthday this year so I can add them to my list.   I will send out letters of invitation soon.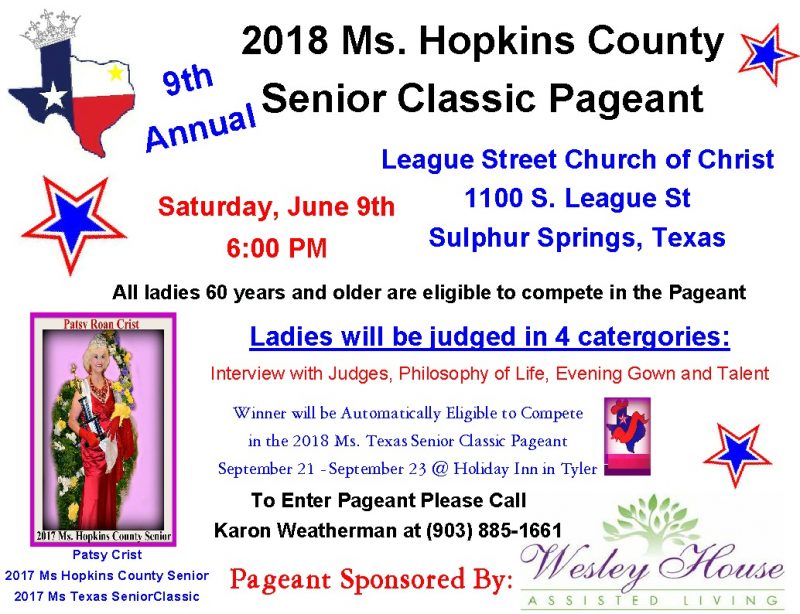 I have also started working on the 2018 Ms Hopkins County Senior Pageant. I am looking for ladies 60+ to sign up.    If you are interested please call me.
I hate begging every year for ladies to sign up.  It takes at least 8 or 9 to make a good pageant.   Please call me ASAP.
For questions or more information contact:
Karon Weatherman
Program and Marketing Director
Senior Citizen's Center
150 Martin Luther King Blvd
Sulphur Springs, Texas 75482
(903) 885-1661