Dr. Ray Keck, President of Texas A & M Commerce, will serve as Master of Ceremony for the 27th Annual Martin Luther King, Jr. Awards Ceremony is set for 7 p.m. January 15, 2018, at Morning Chapel Missionary Baptist Church.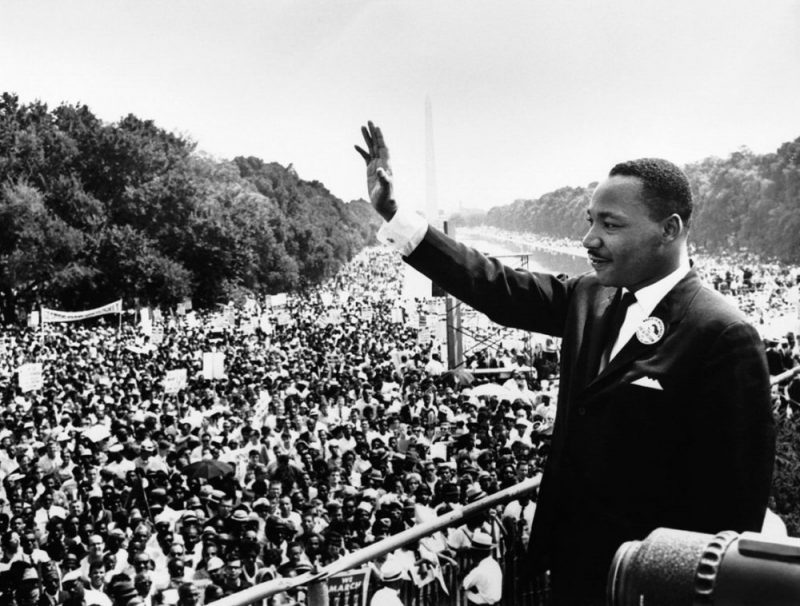 The Martin Luther King, Jr. Holiday celebrates the life and legacy of a man who brought hope and healing to America. We commemorate as well the timeless values he taught us through his example — the values of courage, truth, justice, compassion, dignity, humility and service that so radiantly defined Dr. King's character and empowered his leadership. On this holiday, we commemorate the universal, unconditional love, forgiveness and nonviolence that empowered his revolutionary spirit.
Program:
SCRIPTURE:  The Honorable B.J. Teer     Hopkins County Justice of Peace,  Precinct I
PRAYER: Hopkins County Commissioner    Wade Bartley, Precinct 3
Presentation of Colors:  Hopkins County Military Collation
Pledge of Allegiance Lead by  Jatavion Hall
"God Bless America"—Sister Della Robinson
Welcome:  W.C. PRYOR   "Mayor of Birch Creek"
HOPKINS COUNTY AFRICAN AMERICAN LEADERSHIP CONFERENCE
MUSICAL SELECTION
DOUGLAS INTERMEDIATE SCHOOL MLK EMPHASIS
Shalyn Gotcher, Lucia Esteban, and Maegan Dial
 Silvesta Alexander-Teacher
Holly Folmar- Douglas Principal
MUSICALSELECTION
Speaker: Dr. Mark Bryant, Pastor                                            First Baptist Church Sulphur Springs, TX
Offering (Please contribute at least $10.00 or be generous) Make checks payable to HCAALC.  Your contributions ensure the continued success for programs of this nature in our community
Presentations:    
Dr.  LaVelle Hendricks                                               Dr. Harold Nash
CLOSING:  "IF I HAD A HAMMER"
2018 HONOREES
Spiritual                                      Angela Sanders
Freedom Award                           Chris Spivey
Spirit of Loyalty                           Jennifer Yarbough, Damion Dugan
Spirit of Dependability               Barbara Brown
Humanitarian                              Lisa Debase
Medical Award                            Dr. Somji Trish
Social Change                             Kevin Debase
Mother of the Year                    Joyce Moore
Father of the Year                      Pastor D.K. Young
Legacy of King                            Tommy Clayton
Spirit of Service                          Prince Beachum
Spirit of Fellowship                    Myder Kelly
Choice of Excellence                  George Taylor
Special Achievement Award: Merlene Ross, Gilbert and Loletha Roland, Robert Harris,         Dewayne Harris, Lester Henley, Charles and Wanda Allen, WC Pryor, Dwight Clayton,                         Clyde Debase,  Rowena Johnson, Willie and Marcie Porter,
King's Kids                                  Lil 4's
Youth of the Year                       Kaylee Jefferson and Didris Dugan
Family of the Year                     Broderick and Chereasha Hall-Godbolt
Music                                            Clavin Hickerson
Church of the Year                                 True Gospel Ministries
Political Award                                       Mickey Barker
Encouragement                                     Liz Godfrey
Evangelism Award                                 Yvonne  Thornton
Faithfulness                                          Bennie Berry
MLK Media                                              Isabel Reyna
Commitment Award                               Glovinia Johnson
Employer of The Year                             First Choice and Nanie Day Care
Employees of the Year:                           Nan Sims-Harris, Kim Johnson
Law Enforcement                                   James "Jay" Sanders
Spirit of Dedication                                 Terry Williams
Pastor of the Year                                    C.J. Duffey
MLK Educators of The Year                   Superintendent Mike Lamb, Vanessa Abron
MLK Man of the Year                            Bennie Harris                   
MLK Woman of the Year                       Jose Nash
Promise Land Award                             Bryant Jackson
Leadership Award                            Judge B.J. Teer                  
MLK STUDENTS OF THE YEAR   (SSISD)
TaRayla Kelley, Kenadie Pruitt. Jensen Jumper. Zion Nelson. Kimberly  Negrete. Amerson Boles. Alexia Chavez. Jonathan Alvarez.
MLK TEACHERS OF THE YEAR                                                                                                    
Amanda Ridner, Mary Surber, Anna Hicks, Toni Maddox,
Amanda Thompson, Brittany Hicks, Robin Steed, Kelly Shutt, Gerald Grafton, Susan Reynolds
MLK HALL OF FAME
Milton Phifer, Jackie Jackson, Tiffany Pryor, Pastor H. B. Nash, Pastor Troy Young, Pastor D.K. Young, Bishop Nelson Gatlin, WC Pryor, Tom Sellers, Roy King, Robert Newsom, Jason Cunningham, Prince Beachum, Yvonne King, Butch Adams, Mike Odell,