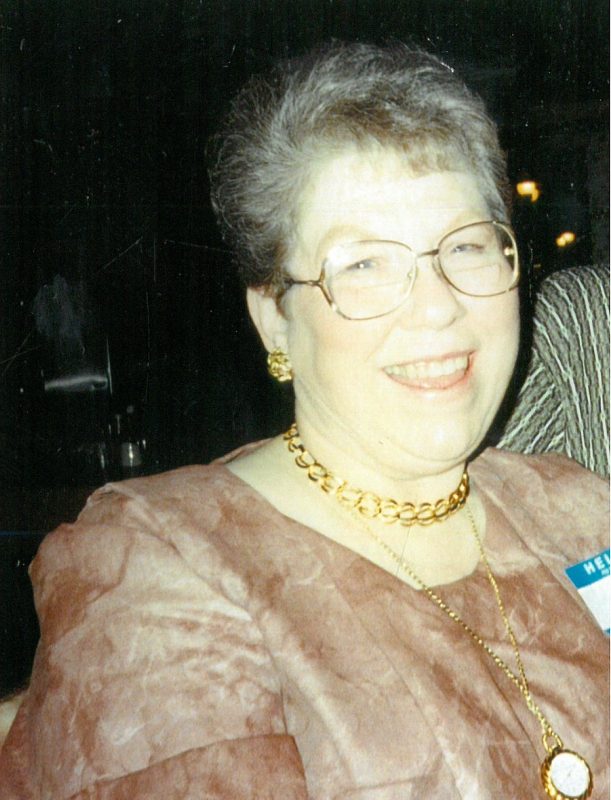 Memorial Service for Anna Marler Beggs, age 85, of Sulphur Springs, TX will be held at 11:00 A.M. on Tuesday, January 16, 2018 at Murray-Orwosky Funeral Chapel with Rev. Fred Lewis officiating.  Interment will be held at a later date at Cumby Cemetery.  Visitation will be held one hour prior to the service.  Ms. Beggs passed away on Thursday, Janauary 11, 2018 at her residence.
Anna Marler Beggs was born on October 7, 1932 in Breckenridge, Texas, the daughter of Manuel and Stella Marler.  She married Mitchell Ray Beggs in Dallas Texas on November 5, 1954. He preceded her in death in 2011.  Anna was the Financial Secretary at First Baptist Church, did sales and bookkeeping at Apex Plumbing and Supply, she was also in the craft business and a homemaker.  Anna was a member of First Baptist Church, Sulphur Springs. TX.
She is survived by her sons, Mark Beggs and Jon Beggs and wife, Rachael; grandchildren, Abbi Beggs and Jacob Beggs.
Anna was preceded in death by her parents, husband and son, Matt Randall Beggs.
Funeral arrangements are under the direction of Murray-Orwosky Funeral Home.