December 20, 2017 – Jessica Elizabeth Bruce, 34, of Winnsboro, kicked a Hopkins County Deputy in the chest as she refused to exit her vehicle following a stop for a defective tail lamp. The stop led to the deputy being informed by dispatch of outstanding warrants for Bruce.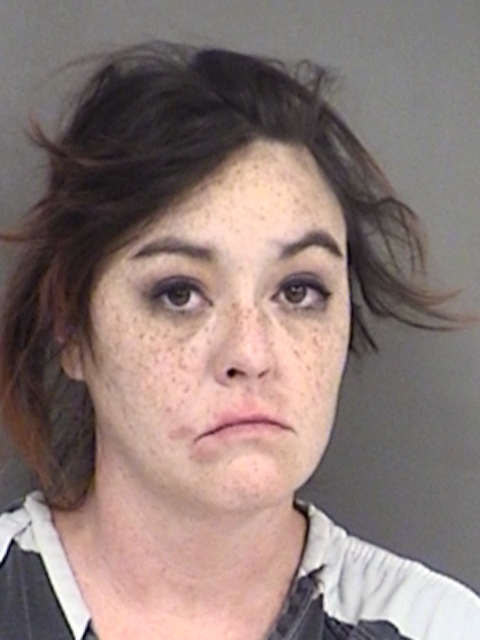 When informed of the outstanding warrants, Bruce was asked to step out of the vehicle. She refused to leave her vehicle until "…she was given proof of the warrants" according to the deputy's report. The deputy called for backup. When the second deputy arrived, Bruce was resisting arrest and kicked one of the deputies.
Bruce was arrested for Assault Public Servant and two warrants for issuing worthless check in Louisiana and defrauding a financial institution in Illinois.   She is in Hopkins County Jail held on a total of $30,000 in bonds.