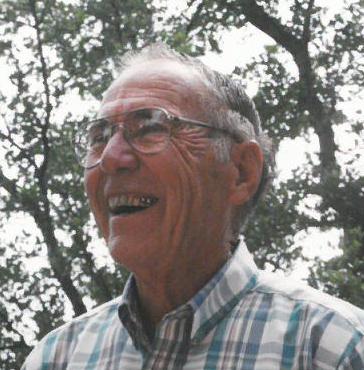 William Glen Morrow, age 91, of Emory, passed away in the early morning hours of Saturday, Dec. 9, 2017, at Senior Suite Care and Rehab in Emory. He was born in Emory, Sept. 10, 1926, to John William and Viola Belle Spencer Morrow.  Glen served his country during World War II as a soldier in the U.S. Army. During his working career, he was employed as a parts manager in the commercial transportation industry.  Later, he was very interested in growing plants, flowers, and those things having to do with horticulture … so much so that he went into that business and had a nursery of his own. He married Ila Jewel Childers,  with whom he had three children. Ila passed away in August of 1988. He later married Claudine Phelps in Farmers Branch in 1989. Mr. Morrow was a member of the Emory Church of Christ.  Glen was a very interesting person….loving to be with his children, grandchildren, and great-grandchildren.  He taught them about different plants, about growing their garden, and the vegetables he so enjoyed growing…about life storied he had experienced during his life, and even during his time in the army during WWII. He did enjoy his long life and his family.
Survivors left to remember and cherish his memories are:
Wife:  Claudine Morrow of Emory;
Daughters:  Pat Morrow Lee (Harry) of Lewisville; Karen Morrow Yarbrough (Tim) of Farmers Branch; Son:  John Glen Morrow of Emory;
Step son:  Ben Whittle of Houston; Step-daughters:  Sherry Baxter of Ft. Worth; and Cindy Isenburg of Waco;
Sister:  Hazel Morrow Grubb of Emory;
Grandchildren:  Erin, Carrie, Clay, Evan, and Sarah;
Great-grandchildren:  Parker, Bennett, Ellie, Emmie, Ali, Emmitt, Anna, Olivia, Elijah, and James;
Numerous other loving family and friends
Preceded in death by:  Parents, and 1st wife Ila Jewel Morrow
Cremation arrangements are under the direction of Wilson-Orwosky Funeral Home.