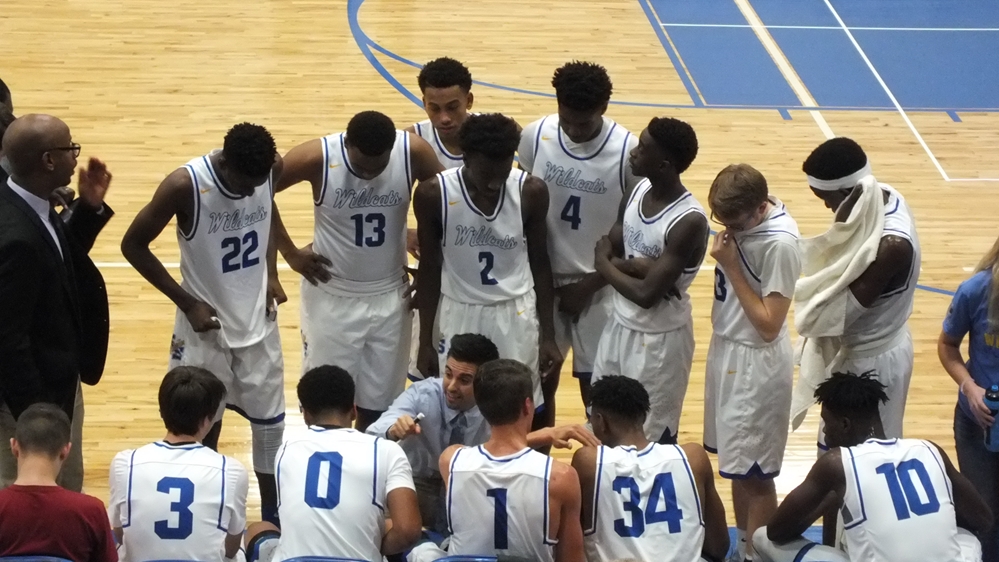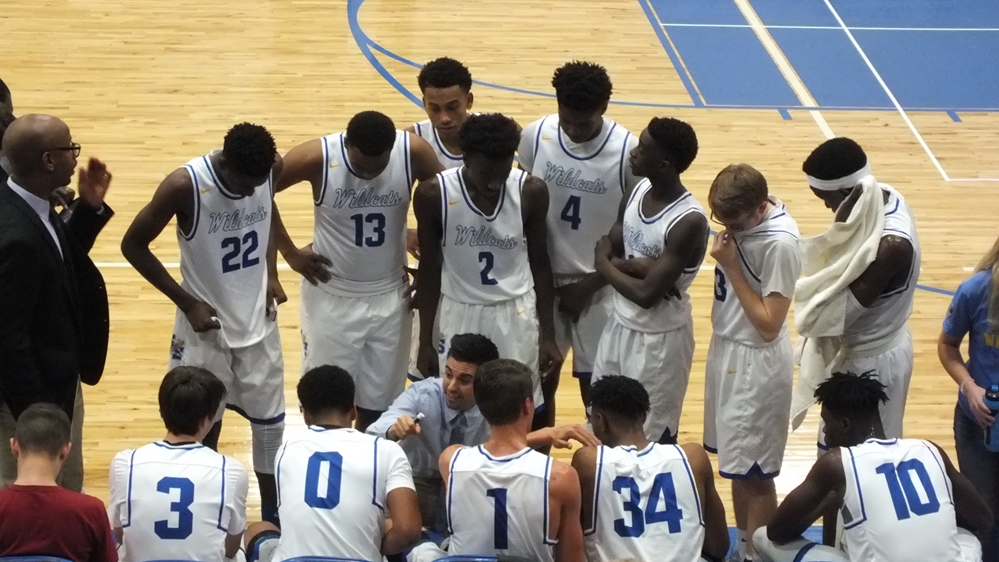 The Wildcats' basketball team, ranked #11 in Class 5A, used a 19-0 run late in the second quarter and early in the third quarter to win their district opener against a pesky Pine Tree team, 70-50 Tuesday night in Wildcats Gym.
When the run started, the Wildcats actually trailed the Pirates, 32-29. The Wildcats scored the last 12 points in the second quarter to take a 41-32 lead into halftime. After the break, the Wildcats scored to first seven points in the third quarter to extend their lead to 48-32. The Wildcats were never seriously threatened after that.
Wildcat junior Keaston Willis was a big part of the run as he scored 16 third quarter points on his way to a game high 23 points. Willis hit five three-pointers. Junior post Victor Iwuakor proved too much for the Pirates inside. He scored 10 first quarter points and ended up with 19 points for the game. Sophomore Michael Jefferson scored 10 points including two three-point baskets. Sophomore Godsgift Ezedinma added 9 points. Senior Bryson Lynn had five points including a three. Senior Dedric Godbolt had 4 points including a thundering dunk on a fast break that sent the crowd into a frenzy. All thirteen Wildcats' players got some playing time.
The Wildcats survived ten successful three-point shots by the Pirates that kept them in the game, especially in the first half. Pirate Guard Isaiah Lawson led the Pirates with 14 points including four three-pointers. Pine Tree cooled off in the third quarter and the Wildcats held them to only 6 points.
The Wildcats have now won nine games in a row and they improved their season record to 16-1. After a Christmas break, the Wildcats will play in a three-day Allen tournament beginning December 28 and featuring lots of Class 6A teams, some with top 25 rankings.
The Wildcats resume district play at Marshall on January 2.