Wildcats Basketball Coach Clark Cipoletta liked what he saw from his team Monday night at home in a 64-41 win over Paris. He said this might have been some of the best team basketball the Wildcats have played.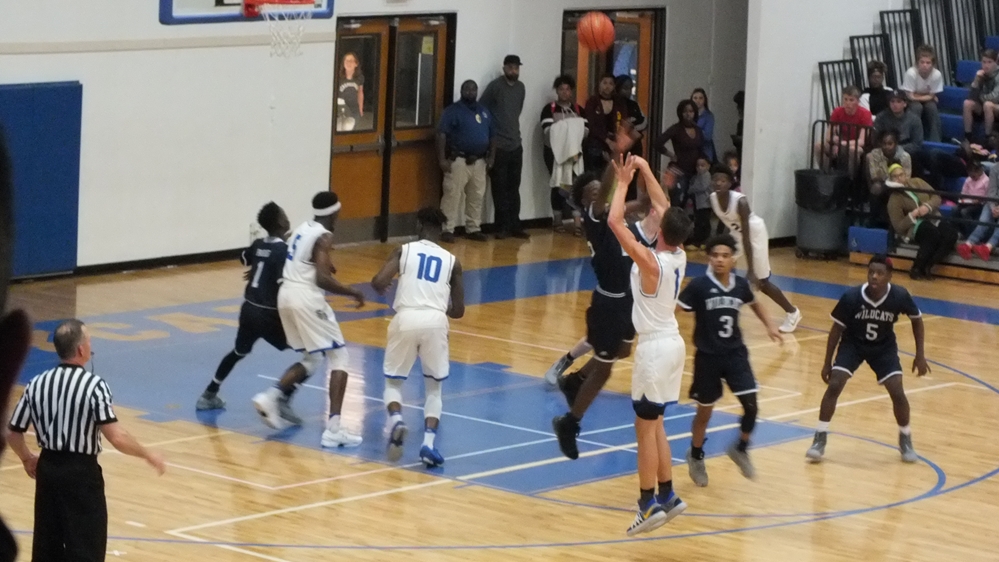 Coach Cipoletta said the team did a super good job of not taking the first shot available, of giving up a good shot for a great shot. He said the team was unselfish. Coach Cipoletta referred to their play as Spurs basketball. He added when the Wildcats do that they are hard to beat. Coach Cipoletta noted the team ended up with more than 25 assists. The Wildcats made ten three point baskets against Paris. Coach Cipoletta said the Wildcats are a great shooting team.
Then there was the defense Monday night. The Wildcats limited Paris to less than 10 points in each of the first three quarters: 6 points in the first quarter, 8 in the second quarter and 9 in the third quarter. Coach Cipoletta said the Wildcats were locked in on defense. Drills in practice encourage them to play defense for long stretches of time.
Coach Cipoletta said everyone seemed to play well. He mentioned that Michael Jefferson did an extremely good job of finding guys on offense. All thirteen Wildcats played and 11 of them scored. Coach Cipoletta said the whole team is dedicated to getting better. He said he encourages bench players to stay ready for when he calls on them.
The Wildcats are now 14-1 for the season and they are ranked #11 in Class 5A. They have played seven schools in Class 6A. The Wildcats play at Royse City Friday night. It's the last game before the start of district play next week. Coach Cipoletta said the scrappy Bulldogs like to put pressure on and he added they shoot the ball well.