Worrying about how to keep the kids busy this holiday season? Try these twelve tips to create a lot holiday fun and even more memories!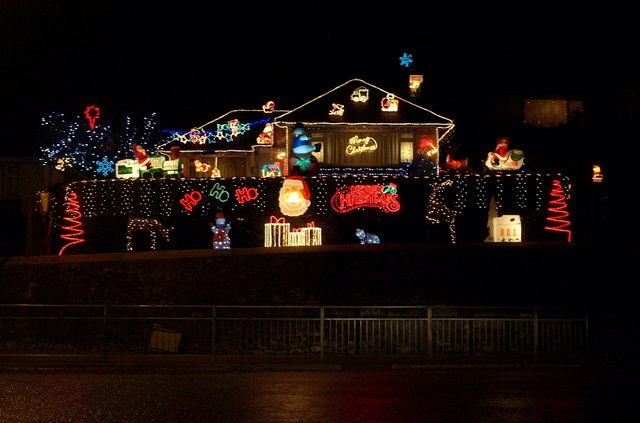 Christmas light looking: Travel around town, or make a trip to Santa Land in Tyler, Tx. Don't forget the Christmas music!
Decorate the tree: learn how to create fun garland here, make a clothespin snowflake ornament, rustic elf pine-cone ornament, create a cute walnut Santa ornament
Take a day trip to Dallas and visit the Arboretum's 12 days of Christmas displays
Bake holiday shaped sugar cookies, and have fun decorating before delivering them to neighbors, friends, and family 
Build a gingerbread house or village:  kits available at Walmart for around $9.00
Community service: This is a great way to teach the kids about the spirit of giving around Christmas time. Have them donate old toys and clothes to Good Will,  check with your church to see if the are having an angel tree, or even have the kids help pick out an unwrapped toy to donate to the Blue Santa Toy Drive around town
Make an Advent Calendar that doubles as holiday decorations
Christmas crafts for all ages: create and decorate movable paper Reindeer,, teach the kids how to make a cloth wreath, bird watch after you make a bird-seed ornament for out door trees, contribute to the holiday decorations with these cute wall decor felt poinsettias, make and enjoy  a tasty edible snow globe, and substitute buying wrapping paper for this unique paper stamp idea
Write a wish list: A suggestion to help limit spending would be to limit the list to four items: one want, one need, a book, and one article of clothing.
Write a letter to Santa: mail it to the Post office by Dec. 15th for a special return letter from the big guy himself.
Pack and mail care-packages to soldiers, people in the hospital, or senior citizens: Carriage House Manor, Wesley House, Rock Creek, and SS Health and Rehab
Relax with a mug of Hot Chocolate while you watch classic Christmas movies: It's a Wonderful Life, Miracle on 34th Street, Santa Clause, Elf, etc. Check out Family Video for even more fun Christmas Movies!