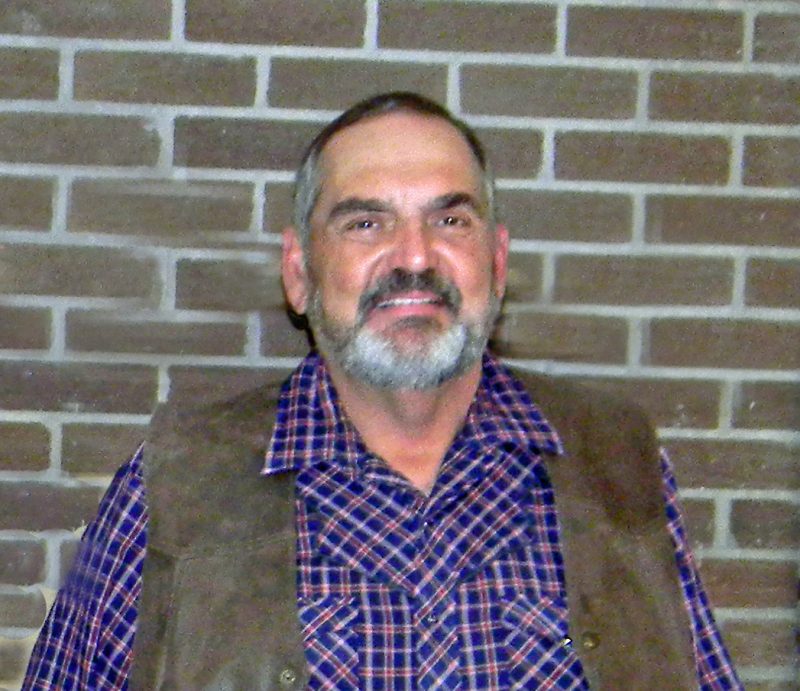 Memorial service for Rickey Lynn Gregg, age 62, of Avinger,TX will be held at Fellowship Baptist Church, Como, TX at a later date.   Interment will be at Sulphur Springs Cemetery. There will be no formal visitation. Rickey passed away suddenly on Sunday, December 17th, 2017 in Avinger, Texas.
Rickey was born in Sulphur Springs, Texas, August 8, 1955, to David Boyd Gregg and Due J. Shirley Gregg, and was the youngest and the beloved baby brother of 11 children. He attended Sulphur Springs High School.  Rickey worked hard all his life. He was never one to be sitting still. His strong work ethic, his creativity, and his love for working with his hands led him to various jobs, gaining valuable knowledge along the way. He had many different jobs over the years ranging from construction work to training guard dogs.  His skill set made it possible for him to be able to fix anything that was broken. Rickey had amazing carpentry skills and was able to build anything from furniture to houses.  Rickey had a heart of gold and would do his best to help anyone in need.  His love and compassion was not limited to people.  Rickey had a special love and bond with dogs.  There was usually not a moment that there was not a dog by his side.  That was especially true of his companion dog Roddy.
"Rick", as most knew him, is survived by his three daughters Karla Kay Gregg, Dee Anna Gregg Tiemann, Katrin Gregg, and one son, Colton Cain Gregg, and six grandchildren Kristen Akers, Dustin Akers and 4 others. Two brothers, Forrest Gregg (Barbara) of Colorado Springs, CO; Junior Gregg (Sandy) of Como, TX; four sisters, Alma Ruth Blanton of Waxahachie, TX; Ann M. Gregg Camp (Hal) of Parker, TX; Rose D Gregg Picker, (Edmund) of Boise, ID; and Mary Christine Gregg Goldsmith (Charles) of Waxahachie, TX. Sister-in-law, Doreen Gregg, of Como, TX. One aunt, Margaret Shirley Brown of Arlington, TX. Numerous nieces, nephews and cousins.  He was very close to his cousin, Linda Shirley Campbell, of Avinger, TX, who lived near him and tended to "look after" Rick when he needed her. He also is survived by many friends who loved him like a brother.
Rickey was proceeded in death by his parents, David Boyd Gregg and Due J. Shirley Gregg; three brothers; David H. Gregg, William L."Bill" Gregg, and Roland H. Gregg; and one sister, Willie Bell Gregg Clark.
Funeral arrangements are under the direction of Murray-Orwosky Funeral Home.