By Kimberly McClenney
Catherine Krantz, a small business owner and dedicated community volunteer, has announced her candidacy for the United States House of Representatives in the 4th District of Texas.  The Rains County Democrat will be looking to unseat two term incumbent, John Ratcliff (R Rockwall). She is the first to file as a Democrat for the congressional seat in over 20 years.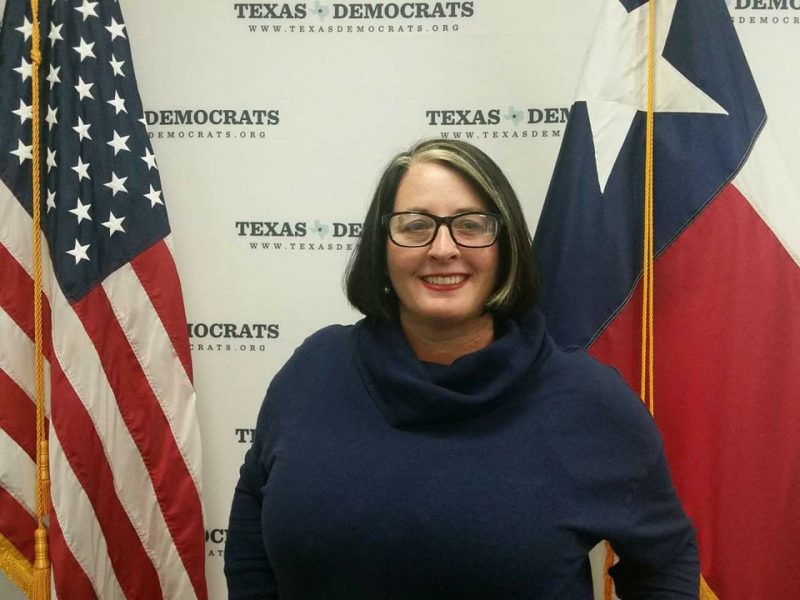 "I am running because I am tired of rural communities getting the short end of the stick," says Krantz, "We are not asking for a handout, we have been taking care of ourselves for a long time.  What we want is investment.  Rural communities are underfunded in almost everything.  It's time to invest in America again.  We have some real challenges out here, with jobs, with education, with infrastructure, and anyone who has spent even five minutes in America's small towns can see that.  I see all of the money that is being wasted in Washington right now, just millions thrown away for pointless party politics, when we have real issues that need to be addressed.  All I can think of is these guys don't represent us. They don't understand our problems or they just don't care."
Krantz came back to Rains County full time almost four years ago to help run her family business, an RV Park and Campground on Lake Fork, and she has been very active in the community ever since.  She calls herself a professional volunteer.  She has been very active in the Methodist Church, multiple area Chambers of Commerce, the Good Samaritans thrift store and food bank, as well as organizing community events and helping out with Rowlett's "no kill" animal shelter, among other issues close to her heart.
Krantz is passionate about people and brings over 20 years of experience in Community Development to the table.  She published an internationally renowned tourism magazine and founded an award winning international music festival in a little beach town in Mexico where she lived for 15 years.  She not only promoted her small town to an international audience that brought huge returns in tourism dollars, but she also created economic development projects that sent out millions of dollars into her community.
As an entrepreneur and a hard working small business owner, from a family of small business owners, Krantz believes that small businesses– not corporations–are the life blood of the American economy, "That's where we should be investing: in our own communities.  Why not spend some money on small business loans or business incubators for the amazing entrepreneurs and small business owners we already have in our communities?  We don't need more corporate welfare we need to invest in our own people."
Congressional District 4 stretches all across North East Texas from Sherman to Texarkana, Rockwall to Louisiana.  "District 4 is a huge district, a beautiful and green part of Texas with some amazing things going on.  We have great communities, charming small towns, great businesses with world class products and innovations.  I am excited to find ways to bring more investment and prosperity into our communities."  Krantz promises an enthusiastic campaign that reaches out to all corners of the district and indicates that if she hasn't been to your community yet she will be soon.
**Catherine Krantz will hosting her Campaign Kickoff Party on December 16, at the Londoner Pub in downtown Rockwall, from 4pm – 6pm.**