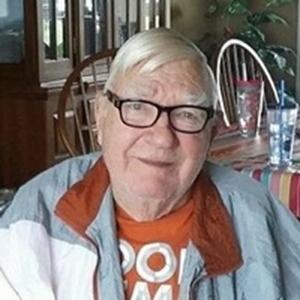 Funeral services for Jeff Irby Coats, 88, will be conducted 2 p.m. Wednesday, January 3, 2018 at Lynch Funeral Home, 4238 State Highway 34 South, Greenville, Texas. Visitation is Tuesday, January 2, 6-8 p.m.
Jeff Irby Coats, 88, passed away December 25, 2017 in Greenville. He was born August 6, 1929 in Emory, TX to Jack and Sally Coats. Jeff was an avid outdoorsman, lifelong Pharmacist, previous owner of Star Pharmacy in Dallas.
He is survived by his beloved wife; Beth Coats, daughter; Sandra Salley of Greenville, son; Steve Coats of Garland, and step-son, Mitchell Sorsby of Athens, grandchildren; Jennifer Ewing of Arlington, Andrea Quantie of Frisco and TJ Sorsby of Lewisville.
Preceded in death by twin sisters, Alline and Pauline Coats and step-son; Sam "Sonny" Sorsby, Jr.
Arrangements under the direction of Lynch Funeral Home