Robert Alan Hawkins, 52, was found guilty of Retaliation by a Hopkins County Jury and sentenced to 5 years in the Texas Department of Criminal Justice Tuesday by visiting Judge Richard Beacom from Hunt County, who presided over the case.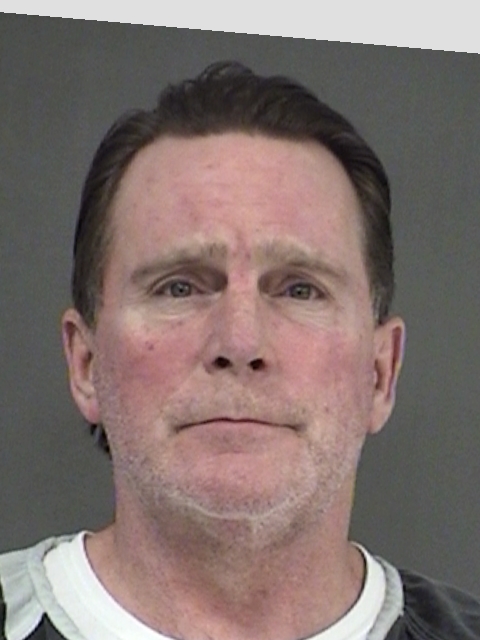 Hawkins was charged with sending threatening communications to District Judge Eddie Northcutt on Facebook in January 2017. The State of Texas was represented by Clay Harrison and the defendant represented himself. Attorney Rob Herrington served as the defendant's standby counsel in case he needed legal advice. Witness testimony began on Tuesday afternoon and continued until Wednesday afternoon.
According to Assistant D. A. Harrison, "The State called Judge Northcutt, probation officer Carol Gunderson, and Texas Ranger John Vance as witnesses.  Judge Northcutt testified that during December 2016 and January 2017 the Defendant sent him a series of disturbing and threatening messages via Facebook. On January 21, the defendant sent the judge an image of ISIS terrorists about to execute hostages along with a comment indicating that this was "the next step," for the judge. Prior to sending this message, the defendant had sent a series of letters to the judge expressing his frustration with the judge and Hopkins County which he believed were corrupt. Carol Gunderson testified that she had previously supervised the defendant on felony probation for DWI 3rd or More and that he had also sent her a Facebook message. The defendant claimed to work for the Central Intelligence Agency in some of his messages. Texas Ranger John Vance testified that he tracked down the defendant in the DFW area and arrested him after conducting his investigation into Retaliation.
"The defendant testified that he only sent the messages to Judge Northcutt because he wanted to bait Hopkins County into arresting him so that he could expose their corruption at a jury trial. He also testified that he did not intend to threaten anyone but that instead he was trying to warn Hopkins County officials that he was going to get the CIA to investigate them. The jury deliberated for approximately two hours before finding the defendant guilty."