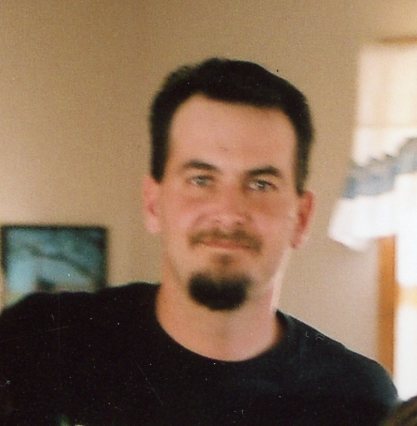 Gerald Ray Waldrop Jr., 43, of Winnsboro , TX passed away on December 16, 2017, in Tyler, TX after battling cancer. He was born on November 30, 1974 in Sulphur Springs to Gerald Ray Sr. and Regina Ann (Vaughn) Waldrop. He was of the Baptist faith attending Wood County Cowboy Church and worked in the construction industry.
He is preceded in death by his wife Brandy Waldrop and his mother.
He is survived by his father Gerald Ray Waldrop, Sr. of Winnsboro; daughter Brittany Waldrop and her boyfriend Landon Harness of Sulphur Springs; sons, Son Drew Waldrop Cooksey of Sulphur Springs, TX, and Nathaniel Waldrop of Greenville, TX; brothers, Bruce Lee Waldrop of Winnsboro, Ben Waldrop and his girlfriend Ceanne Spence of Concord, TX, Jake Foster and wife Katie of Brownsboro, TX; 2 grandchildren, Brailee and Levi Harness, several nieces, nephews and many relatives and friends also survive.
Visitation is scheduled for Monday, December 18, 2017 from 6 – 8 PM at Beaty Funeral Home, Winnsboro.
Funeral Service are scheduled for Tuesday, December 19, 2017 at 1:00 PM at Beaty Funeral Home, Winnsboro, with Bro. Ronny Spence officiating. Interment will follow at Smyrna Cemetery.