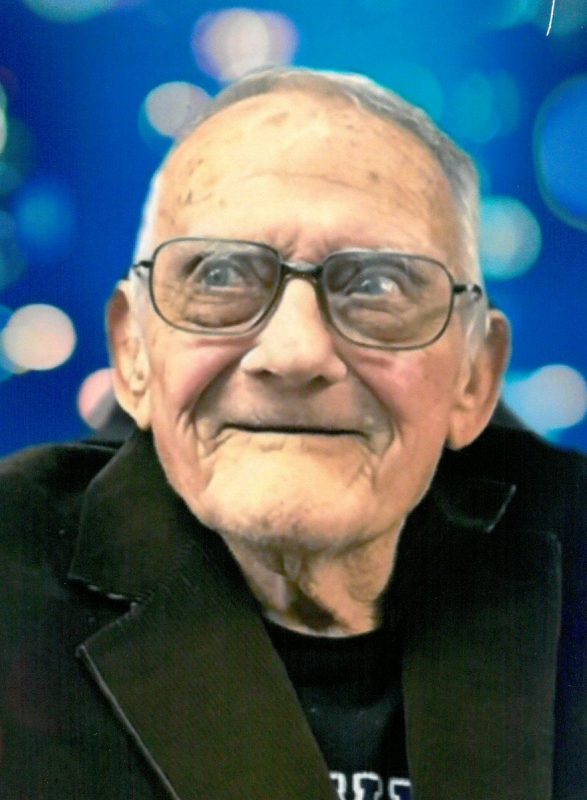 Graveside funeral services for Gerald "Jerry" Glen Callan, age 92, of Sulphur Springs, have been scheduled for 12:00pm on Wednesday, December 27, 2017, at Cumby Cemetery with Pastor Deidre Maples officiating and Jim Peugh, Keith Hale, Tanner Smith, Billy Mason, Shane Russom, and Ronny Moreland serving as pallbearers. A visitation will be held from 10:00 am to 11:40 am prior to the service at Tapp Funeral Home.
Jerry Callan was born in Killeen,TX on November 7, 1925, the son of C.C. and Cleo Callan.  He married Twihla Yvonne Hale in Sulphur Springs on May 30, 1947 and she preceded him in death in 2006.  He was a retired dairyman and was a member of the First Presbyterian Church in Cumby.  Mr. Callan served in the U.S. Navy during WWII. He passed away Saturday, December 23, 2017 at Oak Manor Nursing Home in Commerce.
Survivors include, Daughters: Kay Moreland and husband Ronny of Cumby, and Martha Messer and husband Mark of Augusta, KS; seven grandchildren; ten great grandchildren; seven great-great grandchildren and brother: Billy Parmer.
He was preceded in death by his wife; parents; daughters: Jeannie Sue Callan and Deborah Callan