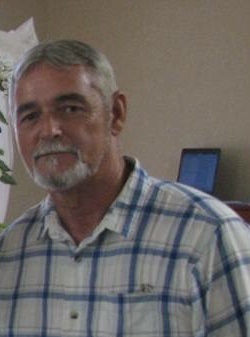 Memorial service for Donald Wayne Gumm, age 57, of Sulphur Springs, Texas will be held at 2:00 P.M. on Saturday, December 16, 2017 at Triumph Christian Center, Sulphur Springs with Judge Robert Newsom officiating.  Mr. Gumm passed away on Friday, December 8, 2017 in Dallas, Texas.
Donald Wayne Gumm was born on March 7, 1960 to Don Willard Gumm and Mary Edwards Blankenship.  Donald served in the US Army from 1979 to 1983.  He married Margaret Mitchell on July 30, 2006 in Sulphur Springs, Texas.  He was the owner of Advanta Air-conditioning services.
He is survived by his wife Margaret Gumm; sons, Jason Wayne Gumm and wife, Jessica of Centerville, Ohio, Brandon Scott Gumm and wife, Courtney of Milwaukee, WI; daughters, Crystol Lockwood and husband, Joshua, Dejah Quinn of Shawnee, OK; son, Quinton Ewalt and wife, Amber of Pottsboro, Texas; grandchildren, Lilly Ann Gumm, Addison Joyce-Cooper Gumm, Michael Arrington, Shane Woodfin, Jadyn Quinn, Josiah Quinn, Tucker Ewalt, Caleb Ewalt and Wyatt Ewalt; mother, Mary Blankenship of Glendale, AZ; sister, Jackie Groves and husband, Bill of Glendale, AZ; sister-in-law, Leanna Stroup; niece, Melissa Stroup; nephew, Randall Stroup.
Donald was preceded in death by his father and brother, Karl Stroup.
Memorials can be made to the Don Gumm Memorial Fund in care of Margaret Gumm.
Arrangements are under the direction of Murray-Orwosky Funeral Home.