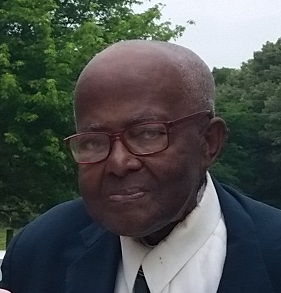 Funeral service for Cleautry Johnson, age 72, of Sulphur Springs,TX will be held at 1:00 P.M. on Wednesday, January 3, 2017 at Pleasant Hill Baptist Church. Interment to follow at Pleasant Hill Cemetery.  Visitation will be held on Tuesday, January 2, 2017 from 6 to 8 P.M. at Murray-Orwosky Funeral Chapel, Sulphur Springs, Texas.
On November 13, 1945 in Sulphur Springs, Texas, God blessed Wesley and Jessie Johnson with their 12th child, a bouncing baby boy who they named Cleautry.  At an early age, Cleautry dedicated his life to Christ and was baptized. Cleautry was outgoing – never met a stranger, articulate and studious. He excelled in school and was a 1963 graduate of Douglas High. He loved his classmates and held the title of Reunion Coordinator for over 40 years.
Cleautry was a cook by trade and claimed to be a "master baker" who worked in various restaurants in several cities throughout the state of Texas. Although he never fathered children, he was loving called "Uncle Beddy" by many nieces and nephews. His strong faith and love for God helped him get through a very difficult time in his life. In 1991, after being diagnosed with cancer of the throat and having his voice box removed, he still contended that God was "good" and acknowledged that he was "blessed to still be in the land of the living" He would continue to get checkups every five years and after being given a clean bill of health"cancer free ", in October 2017, he still praised God and stated that "If God never does anything else for me, he's done enough".
On Wednesday, December 27, 2017 the Lord put His arms around our dear Cleautry and whispered, "Come with me." Although we loved you dearly we could not make you stay.  A golden heart stopped beating, your beautiful smile is at rest. Although we are going to miss our " Uncle Beddy", we are at peace  because we know that he is now at eternal rest with the Lord.
He was preceded in death by his parents, Wesley and Jessie Johnson. Siblings; Claudia, Lucille,  Lizzie, Elnora, Calvin, Henry, Lonnie, Buford, Charles and Wesley Jr.
He leaves to cherish his memories; loving sister, Essie Pryor, Sulphur Springs, many nieces, nephews and a host of other loving family members and friends.
Funeral arrangements are under the direction of Murray-Orwosky Funeral Home.