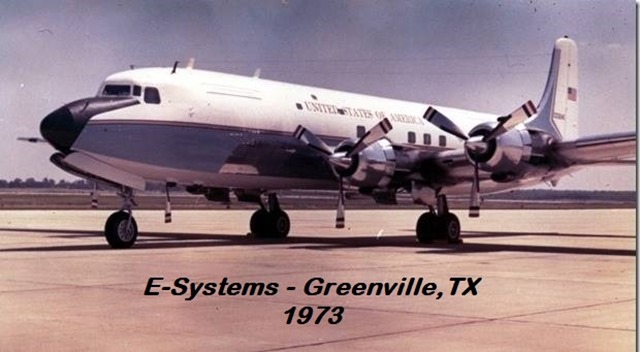 VC-118A (Douglas DC-6) 53-3240 was built as a VIP transport and delivered to the 1254th Air Transport Wing at Washington International Airport on December 23, 1955. In July 1961 the 1254th ATW along with 53-3240 were relocated to Andrews AFB. The aircraft soon became President John F Kennedy's favorite plane to transport him to the short landing strip at Hyannisport, Massachusetts.
VC-118A 53-3240 served as the official Air Force One for Presidents Kennedy and Johnson. The last propeller driven aircraft to be designated as the primary Presidential transport, the VC-118A was overshadowed with the introduction of the Boeing VC-137s. Both Presidents preferred the larger, faster jet aircraft for longer trips. The VC-118A was used primarily for short trips to airports that were too small for the big VC-137. John F. Kennedy needed to frequently fly to Hyannisport, Massachusetts with its short runway, the Air Force had to use a prop plane. The Douglas fit the bill well and stayed on with the Johnson administration to fly L.B.J. to his Texas ranch. Once the VC-137 became the primary Presidential aircraft the VC-118 was used as a back up plane and to transport lower ranking VIPs.
Douglas VC-118A 53-3240 is on display at Pima Air and Space Museum in Tucson, where it now sports the same livery as Jackie Kennedy had designed for SAM 62-6000.
VC-118A 53-3240 was input to E-Systems in Greenville, TX one time in November 1973 for maintenance before being retired.
The included information comes from local Sulphur Springs resident Tony Hughes. Mr. Hughes worked on, performed engine run up, pre-flight/post flight and flew as an aircraft mechanic observer on FCF's (functional check flight), along with supervising hangar and flight line operations for over 40 years (1956-1996) at the Greenville, Tx. plant, formerly known as TEMCO. The Greenville plant started as Temco (Texas Engineering & Manufacturing Co.) and changed to Ling-Temco Electronics, Inc. in 1960, then Ling-Temco-Vought, Inc. in 1961. The company changed again to LTV Electrosystems, Inc. in 1965, and E-Systems, Inc. in 1972. In 1995 a merger changed the name to Raytheon/E-Systems, and now the company has been managed by L-3 Communications since 2002.