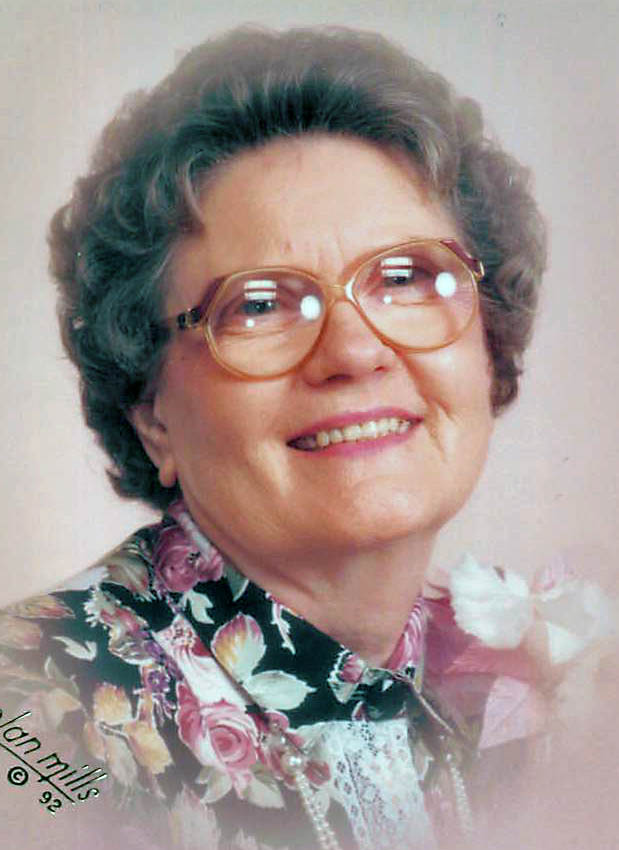 Annie Ruth Eaton, age 93, of Mount Vernon, passed away in the late evening hours of Tuesday, December 12, 2017 at Mission Manor Nursing Home, with her beloved daughter by her side.  Ruth was born on August 7, 1924 in the Lakeview Community of Franklin County, Texas to the late Sanford "Mellie" Melkigah, Sr. and Addie May Elliott Little.  Ruth worked as a switchboard/PBX operator at Laurel Land Funeral Home in Dallas for 23 years.
Ruth was a devoted member of Lake Chapel House of Prayer.  Those who ever had the chance to meet her will always remember her sweet spirit and the living testimony she was to her Lord and Savior.  Ruth enjoyed sewing and working in her yard but her purest joy came from spending time with her daughter, Kathie, and witnessing the gospel of Jesus Christ.  Ruth leaves behind a legacy of dedication and love to her daughter and her Lord for all to follow.
Ruth is survived by one daughter, Kathie Lavonne Eaton, of Mount Vernon and by a host of nieces, nephews and other relatives and very special friends.
Ruth was also preceded in death by the father of her child, John Arthur Eaton; brothers, Alvis Little, and wife Johnnie Lee, S.M. Little, Jr., and James Little; and sisters, Nettie Nowlin, and husband Raymond, Lera Mauldin, and husband Weldon, Jessie Attaway, and husband B.J., and Elsie France.
Funeral services for Annie Ruth Eaton will be held at 1:00 P.M., Saturday, December 16, 2017 at Lake Chapel House of Prayer with Brother Gerald Hood officiating.  Burial will follow at Fairview Cemetery.  Visitation will be held one hour prior to the service at the church.
In lieu of flowers donations can be made to Lake Chapel House of Prayer. PO Box 67. Mount Vernon, Texas 75457.