By Savannah Owens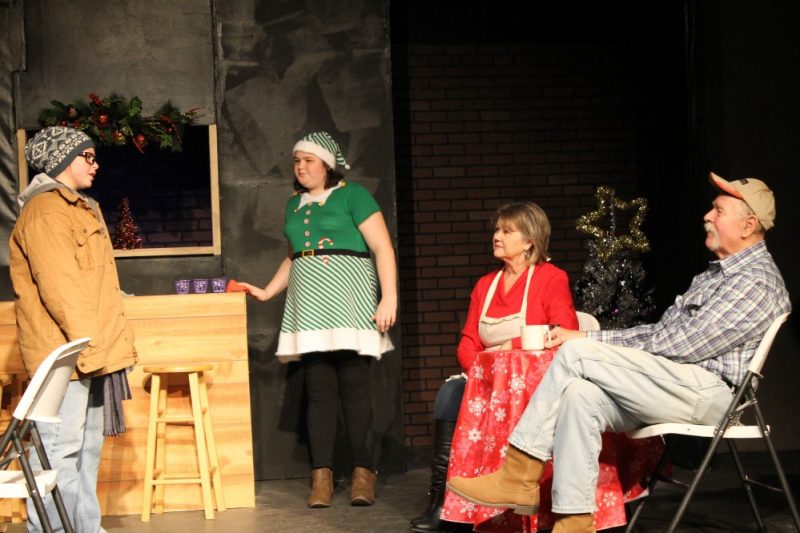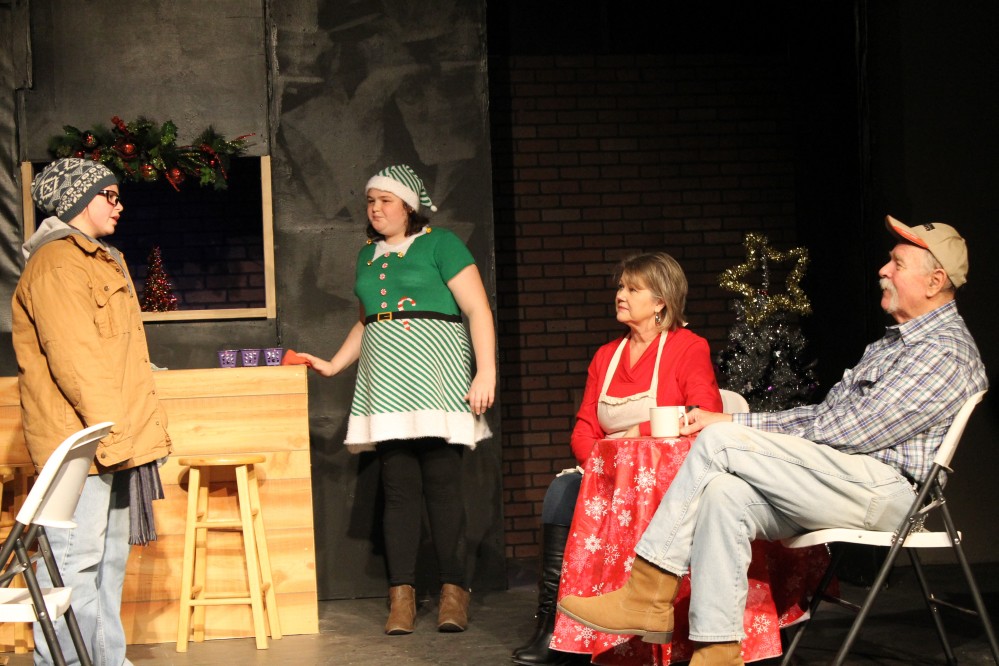 A Good Old Fashioned Redneck Country Christmas follows three redneck best friends; Bill, Dave, and Jimmy as they navigate their relationships while on a hunting trip on Christmas Eve. The women: Lou, Barbie Jo, and Darlene try to stick to their normal Christmas routines while airing their frustrations about their men. The story is narrarated by a friendly traveler named Bob who arrived in the little town of Christmas and invites the audience to join him on the journey of a special Christmas.
Little do these couples know their problems are about to be solved when a Christmas Miracle finds it way into town!
Presented by the Community Players and Main St Theatre; this show is suitable for all ages with a plot that everyone can enjoy. The audience was kept laughing the entire night. The realistic caricatures provided entertainment while telling the story of Christmas in a new way. The cast was comprised of: John D'avignon, Cindy Landcaster, Shawn Deterding, Tim Karl, Sheila Armstrong, Ben Braddy, Lindsey Plumley, Kiara Stowater, and Sierra Joslin.  They deliver a comedic yet heartwarming performance compiled with situational comedy to deliver a must see attraction for all!
Showtimes include December 9th-17th-Fridays and Saturdays at 7pm and Sundays at 2pm! Tickets are $10. To order tickets call 903-885-0107 or order on their website here. Make sure you get there early to get your seats because this show will fill up fast!