By Savannah Owens
On Friday November 10th, from 1:00 pm to 2:00 pm Sulphur Springs High School hosted an assembly to honor the veterans from our community. Josh Williams, assistant superintendent for SSISD, took time to honor each branch of service men and women from the: U.S. Army, U.S. Navy, U.S. Marines, U.S. Air Force, and the U.S. Coast Guard, as well as the spouses of the veterans.
Jaci Reed beautifully sang the National Anthem, Alexis Lopez led the congregation in the American Pledge, and Elizabeth Cole paid tribute to each branch by singing the service songs with the accompaniment of the SSHS Band.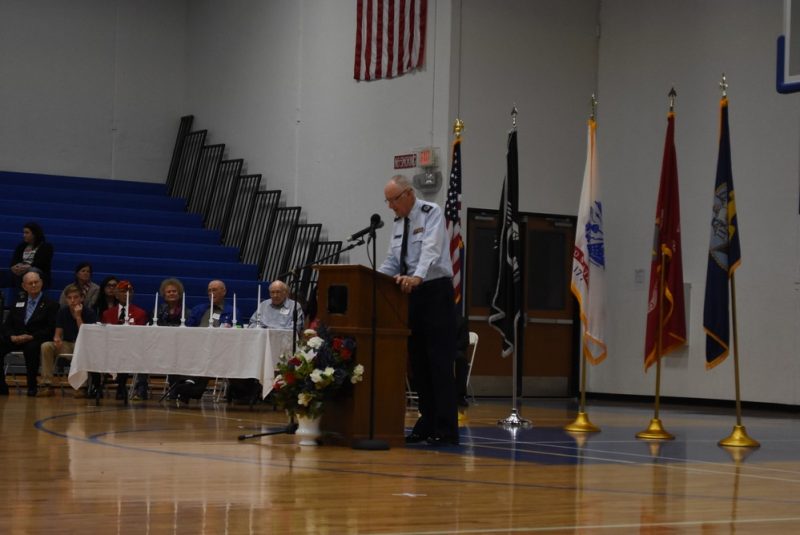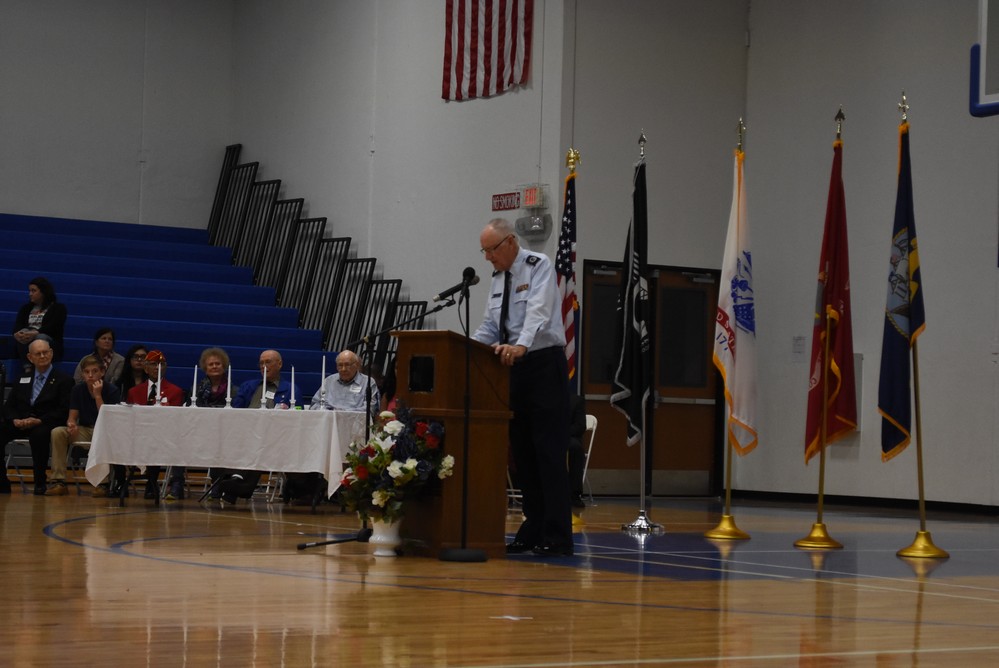 SMSGT Gene White hosted the service candle lighting ceremony, and did a wonderful and respectful job of sharing the backstory for each of the servicemen recognized in the ceremony.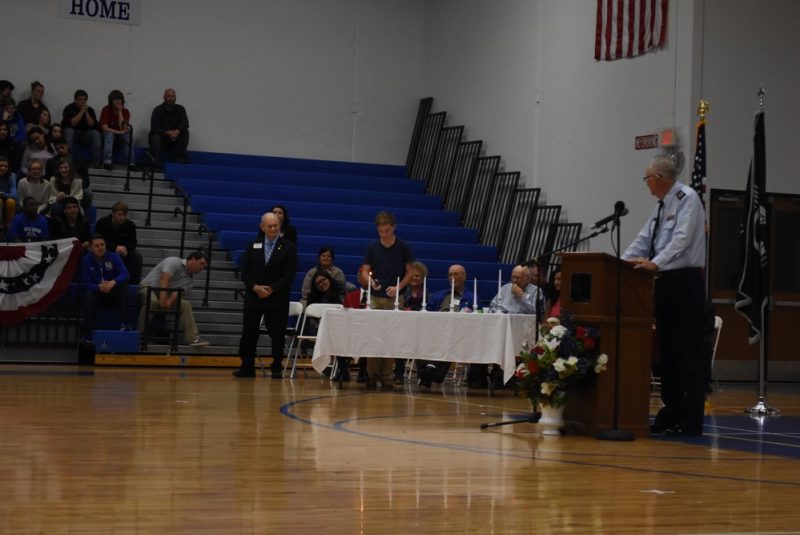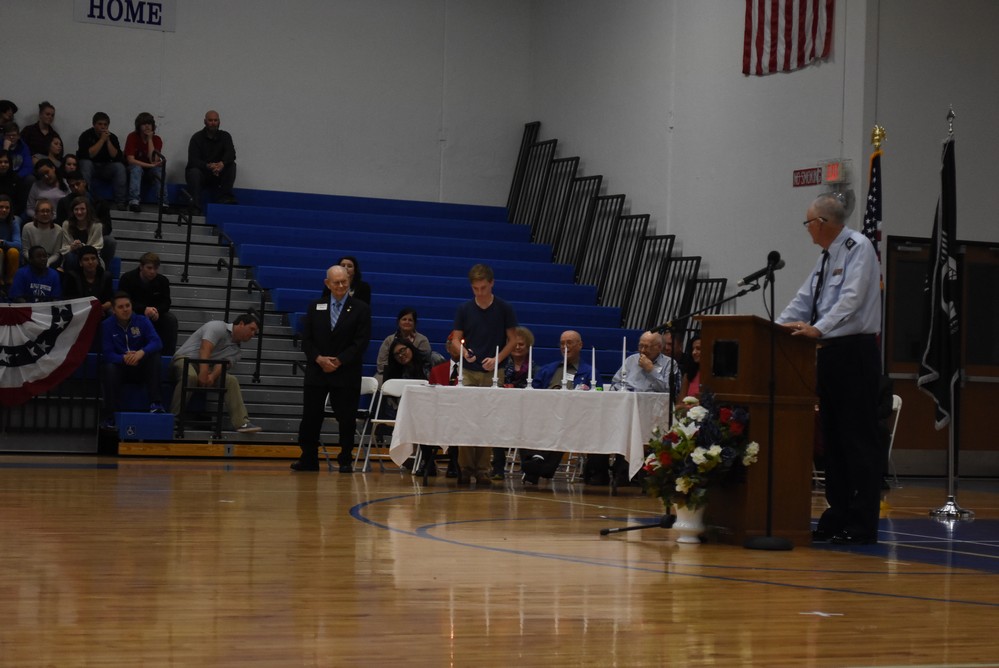 For the Army: TSGT Raymond Duck, accompanied by his grandson, SSHS Freshman, Landry Meskimen.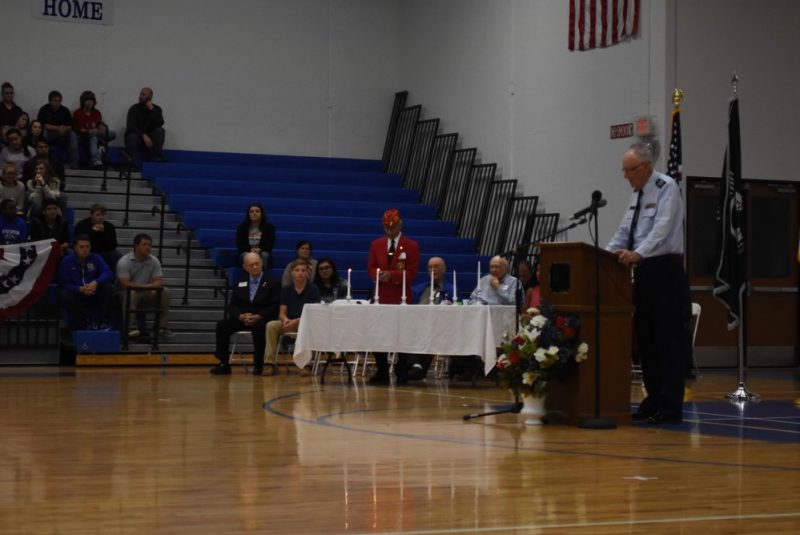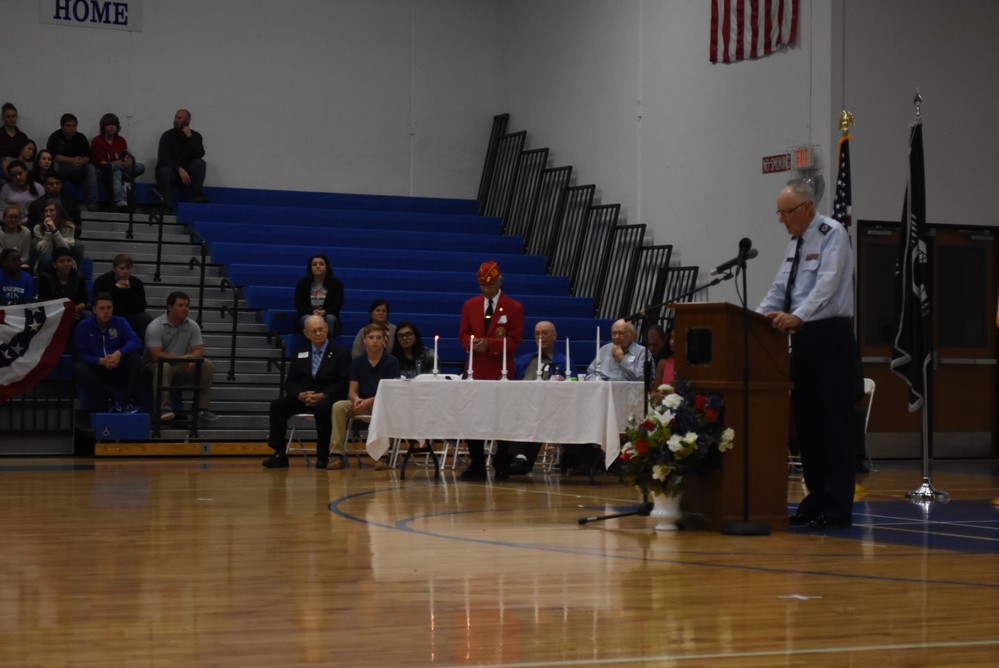 For the Marines: CPL Camilo Perez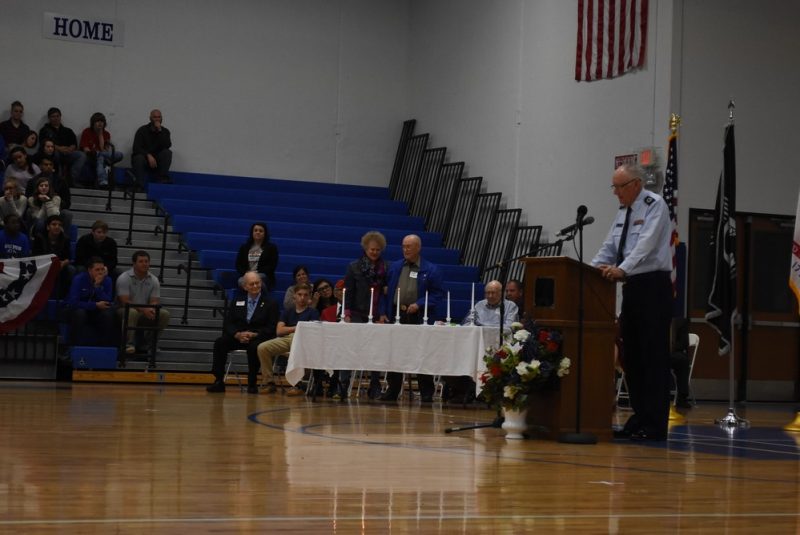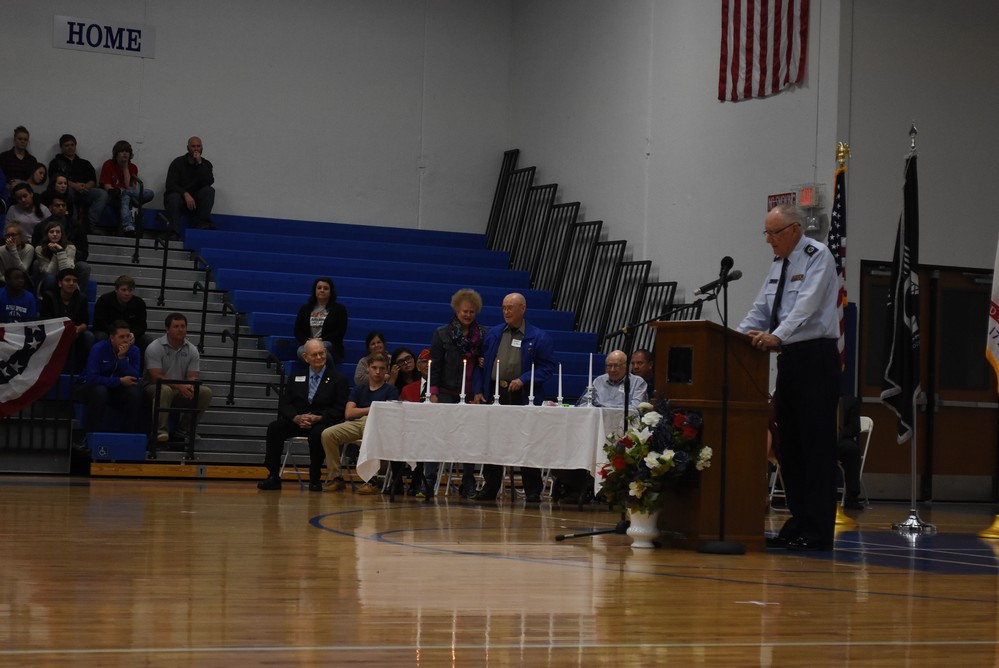 For the Navy: ARM3C Joseph Moore, accompanied by his daughter, Deborah.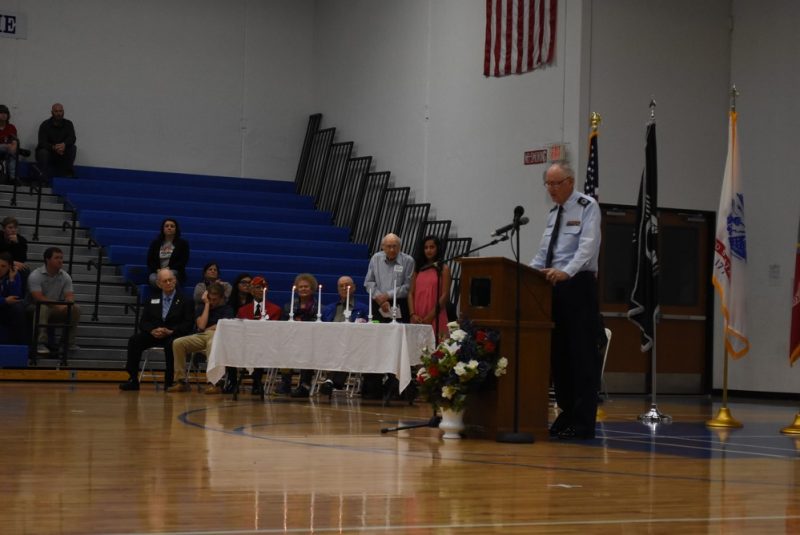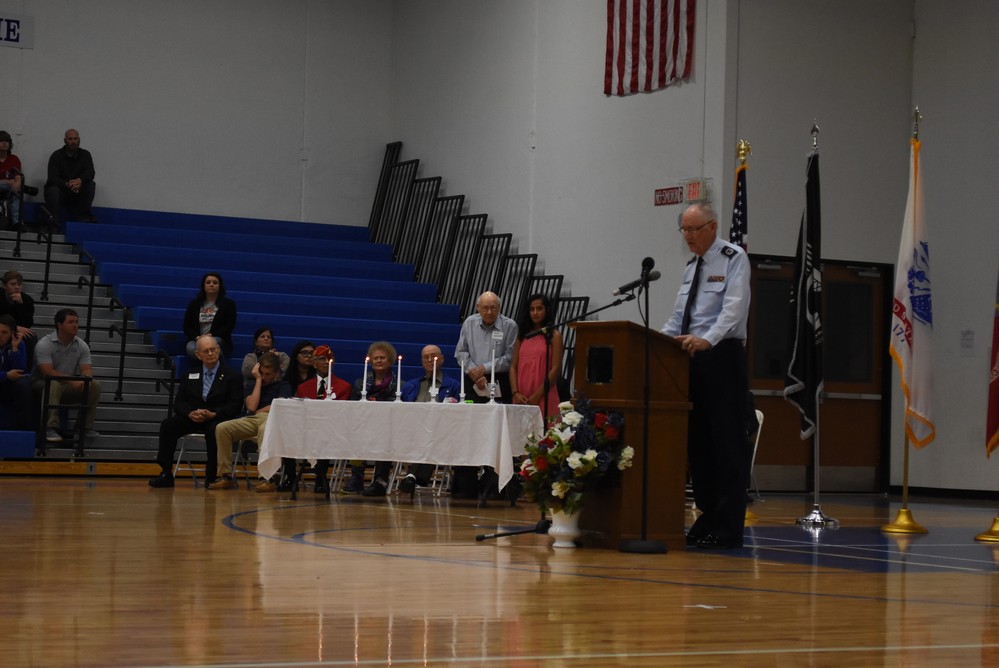 For the Air Force: SGT Truman B. Therwhanger, accompanied by his granddaughter, SSHS Sophomore, Abbi Therwhanger.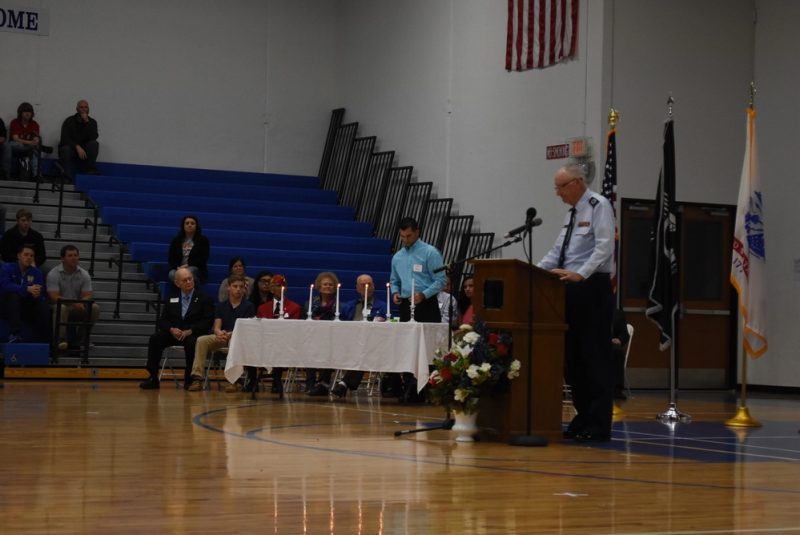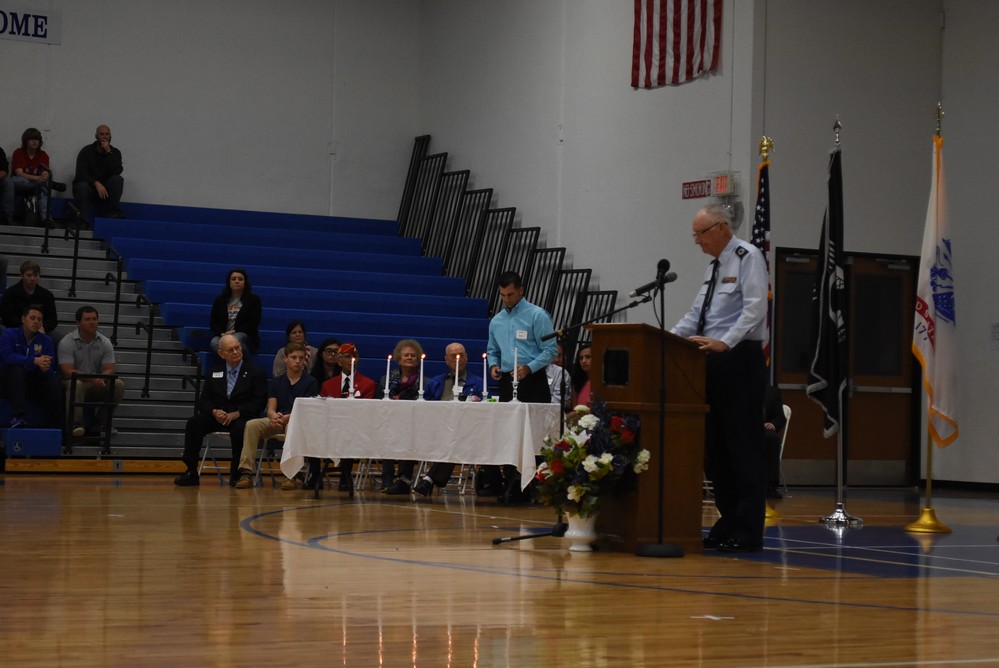 For the Coast Guard: SN Dennis Morris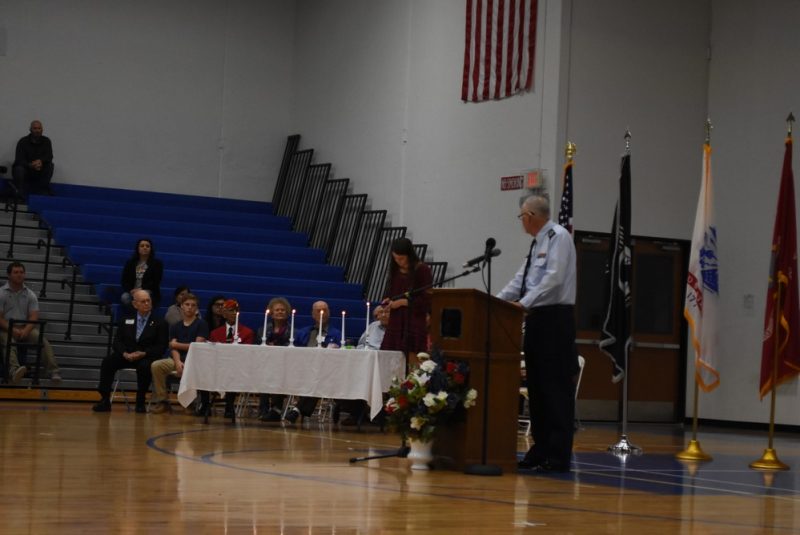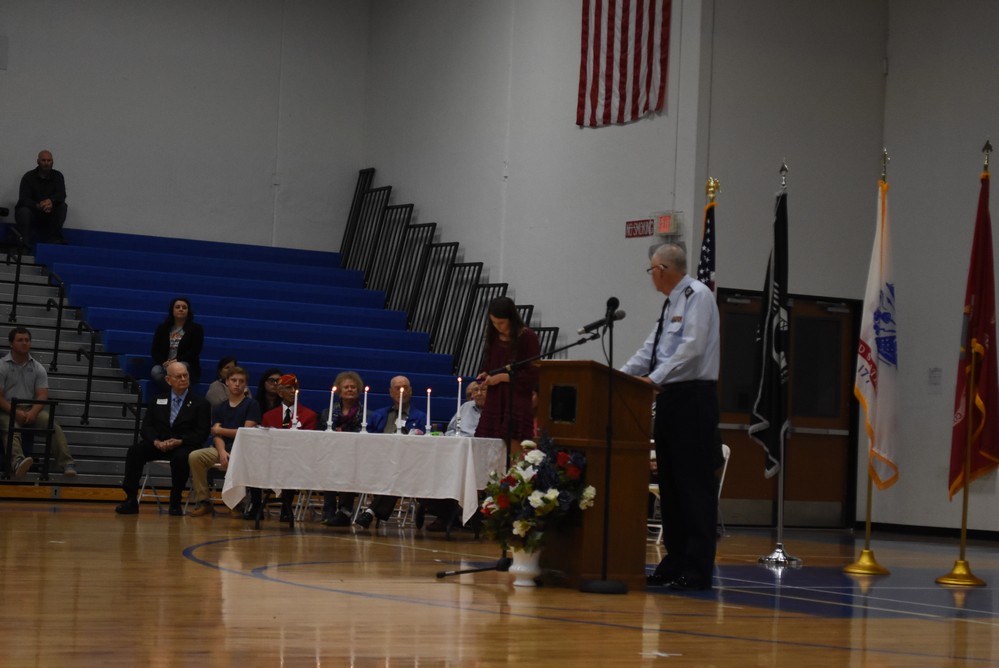 Representing the families of those Killed in Action: PVT Andrew Troy Tanton, a two time winner of the purple heart medal, and represented by his granddaughter, SSHS Senior, Autumn Tanton.
SMSGT White respectfully concluded the ceremony with this thought "All veterans gave some…but some veterans gave all."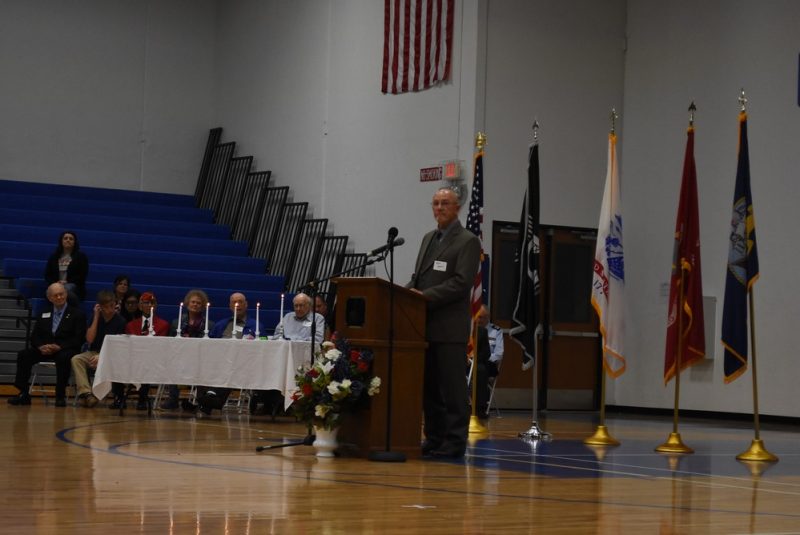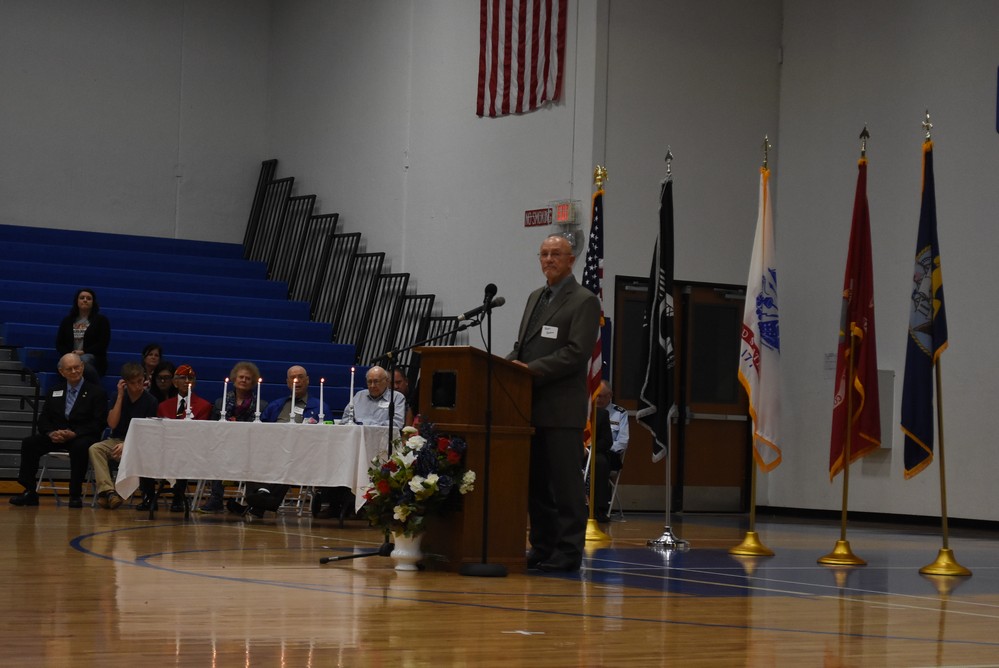 USMC Andy Breaux began the MIA and POW remembrance ceremony by listing off the following MIA statistics:
73,025-WWII
7,730-Korean War
1,604-Vietnam War
126-Cold War
5-Current Conflicts
Then with the help of the SSHS Color Guard, USMC Breaux explained a symbolic MIA/POW table setting for all of the American heroes who have given their lives for our freedom and thus unable to be in attendance today.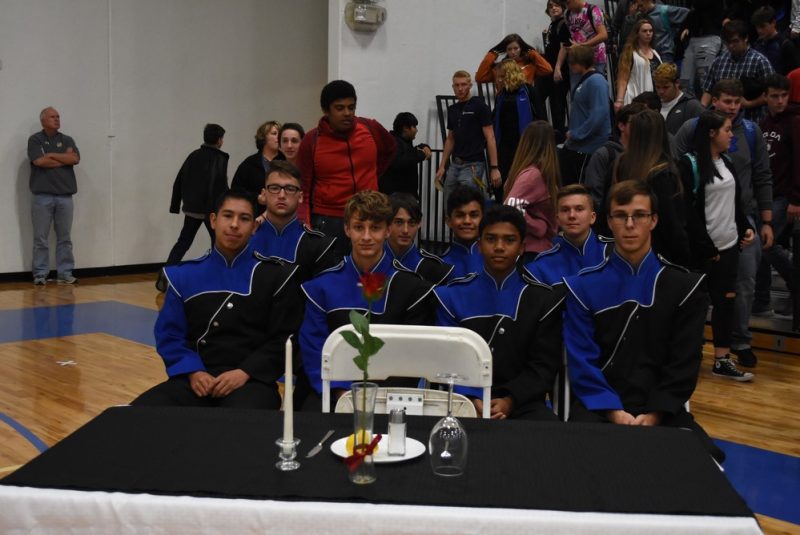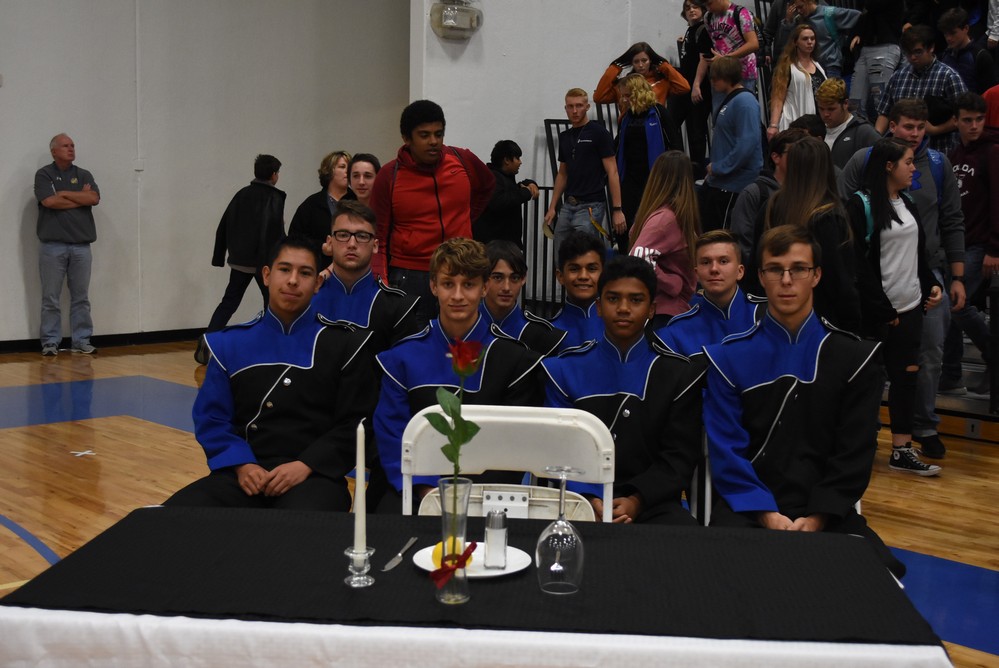 The white cloth was a symbol of purity for their response to serve their country. The Black cloth represented sorrow. The lemon on the bread plate symbolized their bitter fate.  The table was small to represent the frailty of one prisoner alone against his or her oppressors. The salt on the bread plate symbolized the tears from the families. An inverted glass reminds us that the service men and women are unable to toast or celebrate today. The chair is empty representing all of the Military branches who have those unable to attend. The white candle represented the hope for peace. A single rose in a vase is for the families and loved ones. The red ribbon around the vase represents the love of our country which inspired them to serve.
USMC Breaux thoughtfully ended the MIA/POW remembrance ceremony by saying "We remember those who paid the ultimate price."
Jim Dial played "Amazing Grace" on the Bagpipes, followed by Darren Gray who sang "God Bless the USA". The Crowd cheered and stood to support, thank and remember all of the veterans.
Veteran Clayton McGraw performed the benediction. He prayed over the veterans, their families, the MIA/POW, as well as the community and the SSHS students. Veteran McGraw even thanked the audience by saying "we know the time we gave to serve was not in vain, as we see [the students] studying [enjoying and participating in school]."