In a visit from Music and Youth minister Joe Clark of  Wesley United Methodist Church in Sulphur Springs, KSST learned of two public events planned by Pastor Steve Cook and the congregation which everyone is invited to attend, in addition to Sunday morning worship services. The church location is 614 Texas Street and the office phone is 903-885-3383.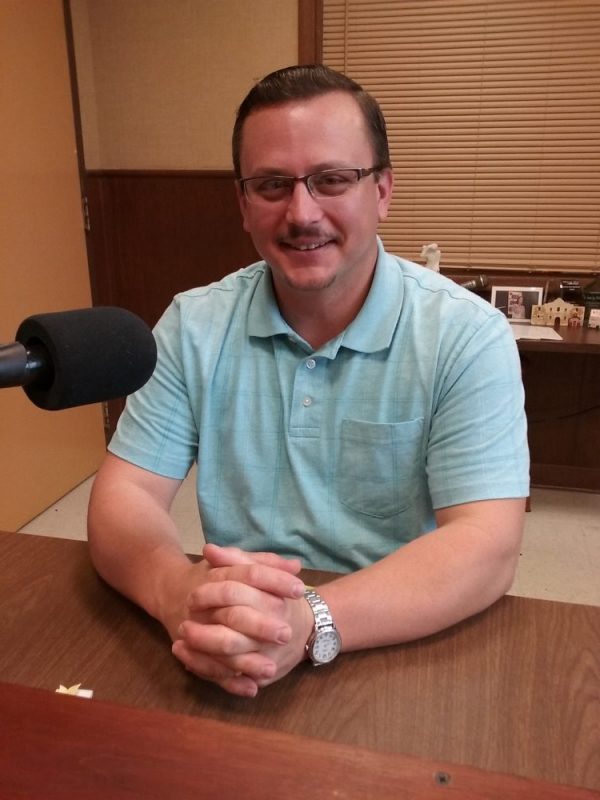 On Saturday November 11, a free concert in the Wesley Sanctuary will begin at 6pm by East Texas gospel artist Miles Pike. Miles tours nationally and internationally, preaching and performing original country-gospel songs for small and large audiences.  Although he was born partially blind, he was greatly blessed with a five-octave vocal range and natural musical abilities. He has had five of his songs climb to #1 on the Country Gospel charts including "Don't Unpack Your Bags" which is currently ranked #7. You will meet Miles and his wife Martha  and have the opportunity to take some of his music home with you following the free concert.
Fall Roundup is a welcome Autumn tradition at Wesley United Methodist Church. It is set for Saturday November 18, one week before Thanksgiving. Starting at 5pm, there will be Hopkins County stew and chili cooked in pots outdoors and served with the traditional sides. Cost per ticket is $6 per adult, $4 for children age 10 and under,  and children age 5 and under eat free. Some of the local award-winning Stew contest cooks you know got their start on a Fall Roundup cooking team. There will also be world-famous homemade desserts to go with your meal, prepared by the ladies of the church. A silent auction and country store will be going on through the afternoon and evening. A large live auction will begin at 7pm, which is the major fundraiser for projects and missions through the year for Wesley United Methodist Church.