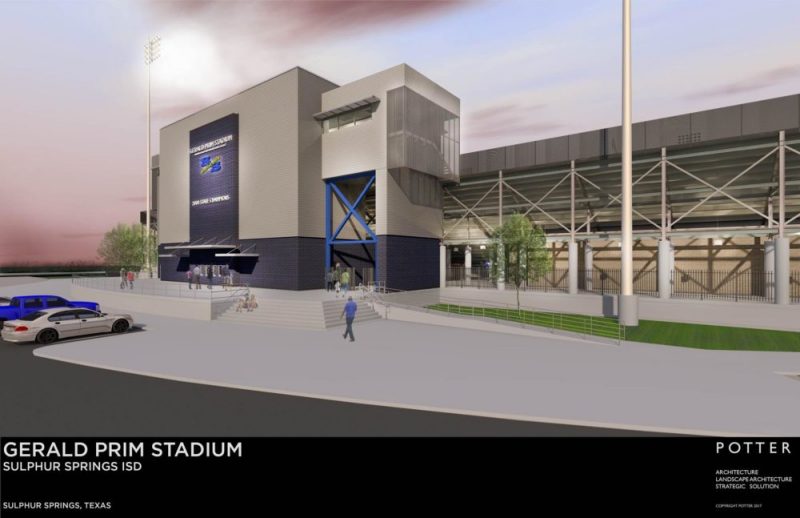 Tickets for Friday night's bi-district play-off game between the Sulphur Springs High School Wildcats and the Lucas-Lovejoy High School Leopards at Gerald Prim Stadium will go on Sale at the high school and middle school on Tuesday. There will be no reserved seating, no reserved parking, and no passes for students or SSISD personnel will be accepted. Play-off games are not a part of the season ticket holder's package.

Tickets purchased during the Tuesday-Thursday ticket sale are: student – $4 and adult – $6. All tickets at the gate Friday night are $8. Sulphur Springs will be the home team but the venue is treated as a neutral site for play-off games.
Band, cheerleaders, and drill team will perform for the game as though it is a normal home game.