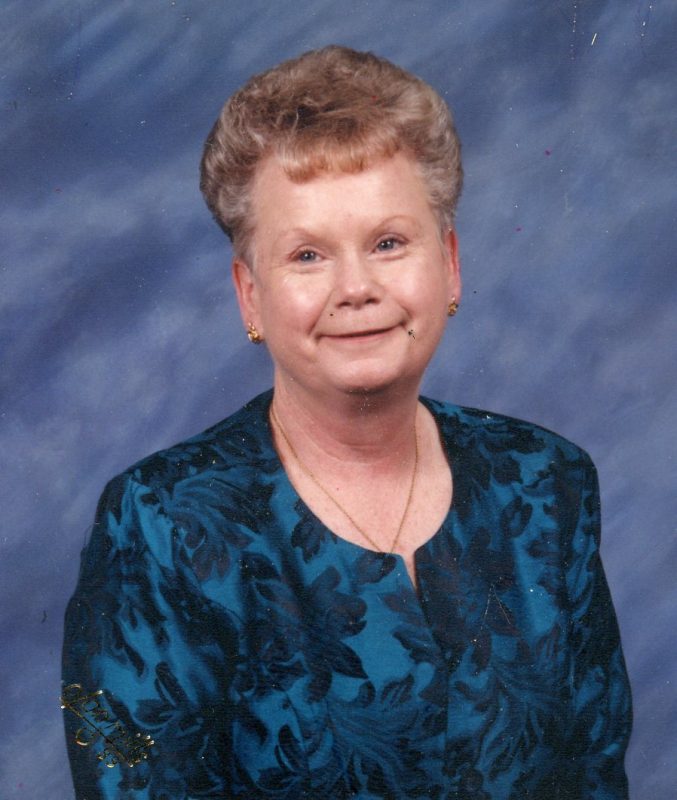 Mrs. Patsy Wilson, age 77 of Winnsboro, passed away on Friday, November 10th, 2017 in Winnsboro. She was born on April 7th, 1940 in Dallas to the late Ray Anderson and Gracie Johnson Anderson. She worked in the Environmental Health Industry and was a member of Church on the Rock in Quitman.
She was preceded in death by Parents, husband, Gordon Lee Wilson and brother, Thomas Edward Wilson,
She is survived by, sons, Bobby Lee Wilson of Winnsboro, Jimmy D. Wilson of Winnsoro; daughter, Sandra Kay Wilson of Winnsboro; brother, Charles Ray Anderson of Terrell; sister, Frances Esteph of Ardmore; eleven grandchildren and numerous great grandchildren.
Visitation will be held on Sunday, November 12th, 2017 from 1:00 pm to 2:00 pm at Beaty Funeral Home-Winnsboro 816 W. Broadway Winnsboro, TX 75494. Funeral Services will be held on Sunday, November 12th, 2017 at Beaty Funeral Home with Rev. Henry Suche conducting, interment will follow at Hopewell Cemetery in Winnsboro, with Robert Collins, Jerry Wilson, Jesse Wilson, Buddy Ehnis, Lance Wilson, Zachary Wilson serving as pallbearers.