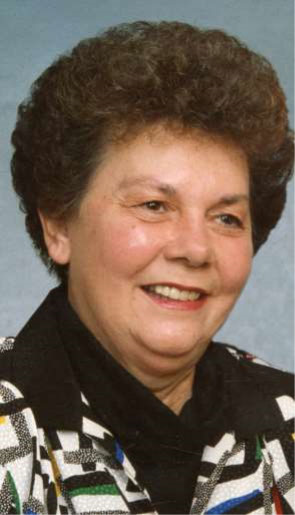 Mary Alice Deverell, age 83 of Winnsboro, passed away on Saturday, November 11th, 2017 in Tyler. She was born on June 2nd, 1934 to Jerry Birdsong and Annie Bamburg. She was the Co-Owner of Deverell Drilling Supply, as well as a member of First Baptist Church of Winnsboro.
She was preceded in death by her parents, her husband Billy Bob Deverell, a sister, Margie Morgan; brother, Roy Birdson; sister, Frances Conine.,
She is survived by, a son, Billy Don Deverell and his wife Debbie of Yantis; a daughter, Vicki and her husband Daryl McElyea of Winnsboro; brother, Doyle Birdsong of Tyler; grandchildren, Chad McElyea, Janet Hale, Matthew McElyea, Donna Deverell, and B.J. Deverell, as well as eleven great grandchildren.
Visitation will be held on Monday, November 13th, 2017 from 6:00 pm to 8:00 pm at Beaty Funeral Home-Winnsboro 816 W. Broadway Winnsboro, TX 75494. Funeral Services will be held on Tuesday, November 14th, 2017 at Beaty Funeral Home at 10:00 am, Chad McElyea and Bro. Dan Hubbell officiating, interment will follow at Lee Cemetery in Winnsboro, with James Ray, Dillon McAdoo, James Evans, Joshua Hale, Justin Hale, and Casey Abell serving as Pallbearers; Honorary Pallbearers are Louis Ray, Dawson Hale, Jason Hale, Christopher Greenwood, Charles Conine, Jerry Conine, Kenneth Bailey, Galen Birdsong.