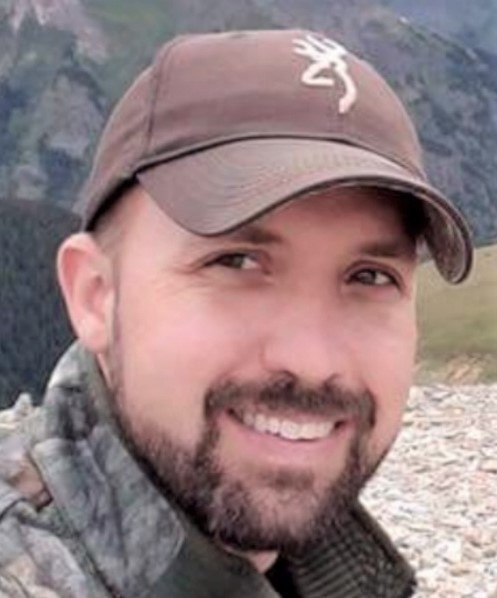 Joshua Craig Shaw was born May 15, 1982 in Archer City, Texas to Danny and Theresa (Kimberling) Shaw. He passed away November 2, 2017 in Fate, Texas.
Josh was a loving father to his daughter Alexis; a loving son to his parents Danny and Terry and the "big brother" to his sister Brea. He was witty, charming and a master of sarcasm who consistently applied these traits to win any argument and to accomplish any goal. Josh loved working on his Jeep, drones and computers and had a passion for wood working. As a child he could disassemble and reassemble just about anything and that still held true today. He had a knack for inventing the craziest of things and was enjoyed proving their functional ability. Josh loved the outdoors and the country life. His favorite place was the mountains where he enjoyed hiking and exploring. Anyone who knew Josh knew he had a kind heart and a gentle soul and was always there to lend a helping hand.
Josh joined the Navy in 2001 and became an e6 Petty Officer first class during the six years he served. His duty was as an electronics technician aboard the USS Annapolis and completed multiple combat tours. After his naval service, he joined L3 Communications and had just completed his Six Sigma Black Belt.
Josh will be forever be remembered as a wonderful, loving and caring son, brother, father and uncle.
He is preceded in death by his paternal grandfather, Roy L. Shaw and maternal grandfather William "Bill" Kimberling.
He is survived by his parents, Theresa and Danny Shaw of Quitman, Texas; sister, Brea and Jordan Eitel, of Allen; a daughter, Alexis Shaw of Fate; maternal grandmother, Patricia Kimberling of Quitman; paternal grandparents, Sarah and Dan Corliss of Eastland; niece, Kalli Powell of Allen; nephew, Joseph Powell of Allen; and numerous aunts, uncles, cousins and close friends.
A service to Honor and Celebrate the Life of Joshua Craig Shaw will be held at 2:00 PM on Saturday November 11, 2017, at the Beaty Funeral Home, 816 West Broadway Street, Winnsboro, Texas 75494,
The family requests that in lieu of flowers, consider a memorial offering to any organization providing services to our veterans suffering with PTSD.