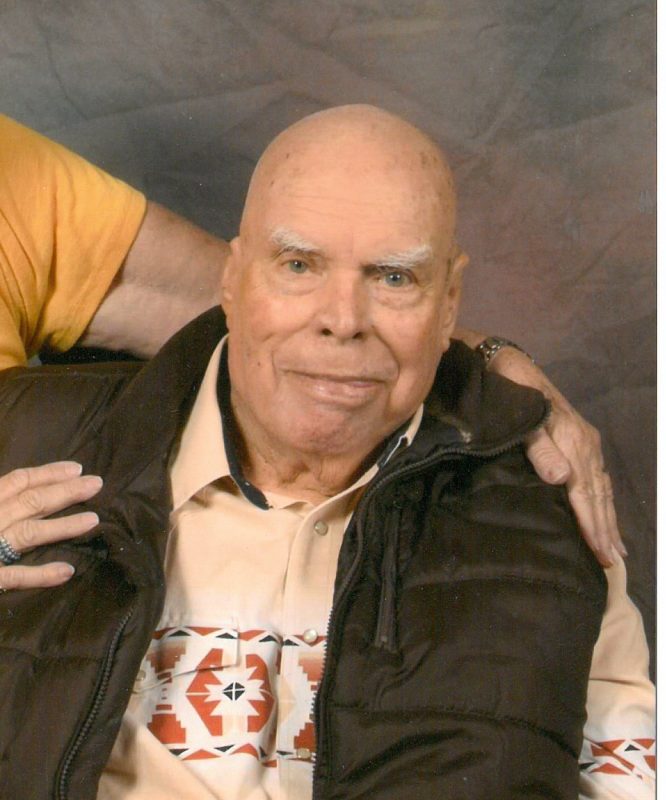 Memorial Service for Joe Bell Sr., age 87, of Sulphur Springs,TX will be held at 2:00 P.M. on Saturday, December 9, 207 at Hope Family Fellowship with Rev. Rusty Posey officiating.   Mr. Bell passed away on Friday, November 24, 2017 at his residence.
Joseph William Bell, Sr. was born in Worland, Wyoming on September 4, 1930, the son of William Lee and Marion Ina (Stewart) Bell.  He married Judy Ann Freestone on April 11, 1975 in Coppell, Texas.  He proudly served his country in the Army and Marines and went to Korea.  He worked for the City of Grapevine, Public Works Dept.  Joe was a member of Hope Family Fellowship.
Joe is survived by his wife, Judy; sons, William Bell and wife, Nina of Springtown, TX, Joe Bell Jr. and wife, Kathy of Sulphur Springs, TX, Allen Freestone and wife, Deidre of Bridge City, TX; daughters, Sandy Simmons and husband, Stan of Owassa, OK, Kenney Freestone of Sulphur Springs; grandchildren, Joe Bell III, Daniel Bell, Susan Bell, Chris Bell, Amanda Dent, Chrystal Bell, Ashley Cole, Jason Hale, Beth Young, Isiah Oakes, Michael Freestone, Joshua Freestone, Emily Freestone; numerous great grandchildren
He was preceded in death by his parents; granddaughter, Tara Freestone; 15 brothers and sisters.
Memorials can be made to the Joe Bell, Sr. Memorial Fund, in care of Judy Bell.
Funeral arrangements are under the direction of Murray-Orwosky Funeral Home.