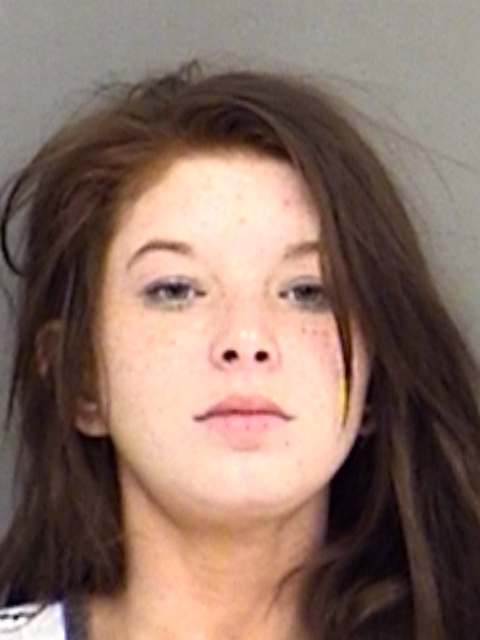 According to Clay Harrison, Assistant District Attorney, "Dana Lynn Gandy, also known as Dana Lynn Haynsworth, was found guilty by a Hopkins County jury of Felony Theft this afternoon. It took the jury 13 and a half minutes to convict her.
"The defendant was charged with Theft Less Than $2500 with Two Previous Theft Convictions, based on an incident from May 2, 2017 at the local Walmart. She went into the store during the early morning hours and "staged" five shopping carts around the store in various places. She filled the carts with merchandise and then attempted to push one of the carts out of the store without paying. When stopped at the door by a Walmart employee, she abandoned the cart rather than paying for the items. She remained in the store for several hours. At approximately 9:30 a.m. she tried a different strategy: rather than pushing out one of the doors, she pretended to pay for merchandise at one of the self check out registers. She rang up a little over $300 in merchandise, however she took over $1000 in merchandise, thus "under-ringing" by over $600. Despite ringing up over $300 in merchandise, she paid $0.00 at the register and then attempted to leave. She was stopped by Walmart asset protection officers when she passed the last point of sale with the stolen merchandise.
"The defendant was convicted of theft from the Sulphur Springs Walmart in 2014 and she has a 2010 theft conviction from The Buckle in Tyler, Texas. Another shoplifting incident from Titus County, Texas, was the basis for her probation revocation in 2010. The defendant has pending felony charges in Hopkins County for Child Endangerment/Abandonment.
"At trial, the State was represented by Clay Harrison and he was assisted by Matt Harris. The defendant was represented by Cindy Braddy. The State called Blake Gurley, Johnny Walker, Brittney Brooks, and Melissa Farmer as witnesses. All are Walmart employees. The defense called the defendant's father as a witness. Mr. Gandy testified that the defendant had a traumatic brain injury from a car wreck in 2009. The defense argued that the defendant was not able to form the intent to steal due to her brain injury and that she was not sophisticated enough to understand Walmart's electronic payment technology. In rebuttal, the State called CPS Investigator Karen Bradshaw, who testified that she is very familiar with the defendant, that the defendant has normal intelligence, comprehension, and ability to communicate. Mrs. Bradshaw also testified that, based on numerous interactions with the defendant, Ms. Gandy has a very sophisticated grasp of technology.
"After the jury found the defendant guilty, Judge Eddie Northcutt released her on bond until sentencing. A presentence investigation will be completed and the defendant will be sentenced by the judge on November 28."