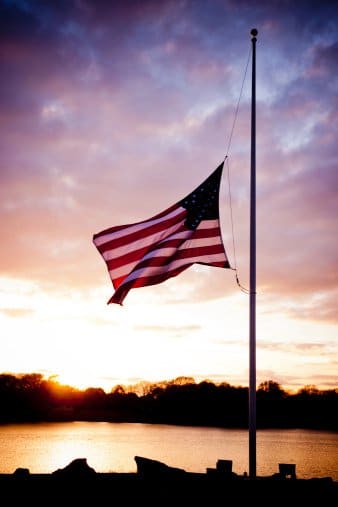 By Hannah Shackelford
Parades. Flags. An extra day off work. Perhaps a visit to a semi-distant relative who was/is in the Armed Forces. Maybe even a trip to a cemetery to refresh the flowers left over from Memorial Day. Here in America, we've all celebrated Veterans Day in some form or another. Even if we didn't grow up in a home whose members were an active part of the military, we all have experienced the parades and the accolades that are intrinsically a part of what we know as Veterans Day. But it wasn't always the same holiday we've come to associate with three-day weekends and cooler weather.
Originally known as Armistice Day, it was first instated in 1919, one year after the armistice with Germany went into effect and WWI was ended. On November 11th, 1919, President Woodrow Wilson spoke to the people, expressing what he believed the recent victory to mean to the United States, and his "…solemn pride in the heroism of those who died… … both because of the thing from which it has freed us [and] because of the opportunity it has given [America] to show her sympathy with peace and justice in the councils of nations."
In 1926 the U.S. Congress adopted a resolution requesting that President Coolidge issue annual proclamations calling for November 11th to be observed with the appropriate ceremonies. It wasn't until May of 1938 that a Congressional Act finally approved November 11th as a legal holiday, meant to honor those who had died for their country in the Great War.
In 1945, Raymond Weeks, a WWII veteran from Birmingham, Alabama, had the idea to use Armistice Day to celebrate all veterans; living and dead, past and present. He led a delegation to Gen. Dwight Eisenhower, who was supportive of his idea. The first national celebration of all Veterans was held in Alabama in 1947. A bill was signed in 1954 that legally changed the name of the holiday to Veterans Day, eight and a half years after the first celebration held by Weeks.
Sulphur Springs is celebrated this year's Veterans Day with multiple events, including a ceremony held
at 11:00 on Celebration Plaza, honoring local veterans and their families. The ceremony was open to the
community. A parade took place, starting at the Civic Center at 9am and moving through the
Square. A BBQ  was held at the Civic Center as well, put on by local non-profit Operation Victor Echo
Tango.
KSST wants to thank all the veterans for their service, as we take time to remember and appreciate all of those who have sacrificed much to defend our freedom.