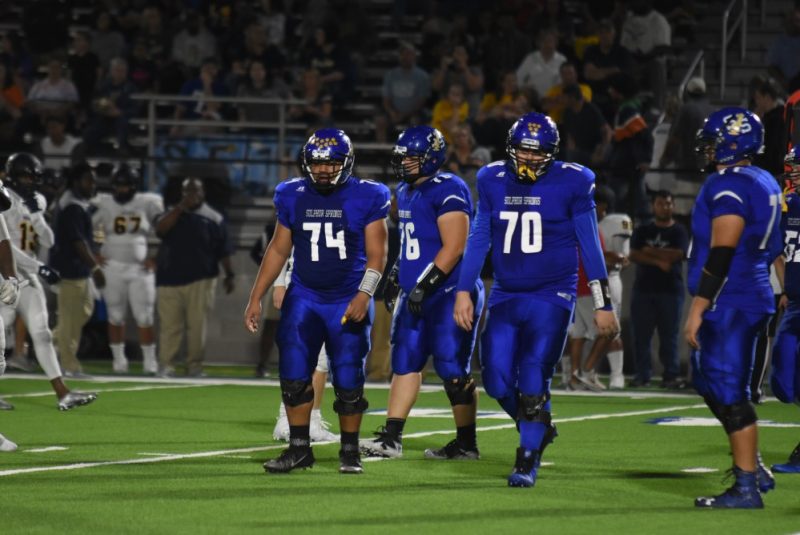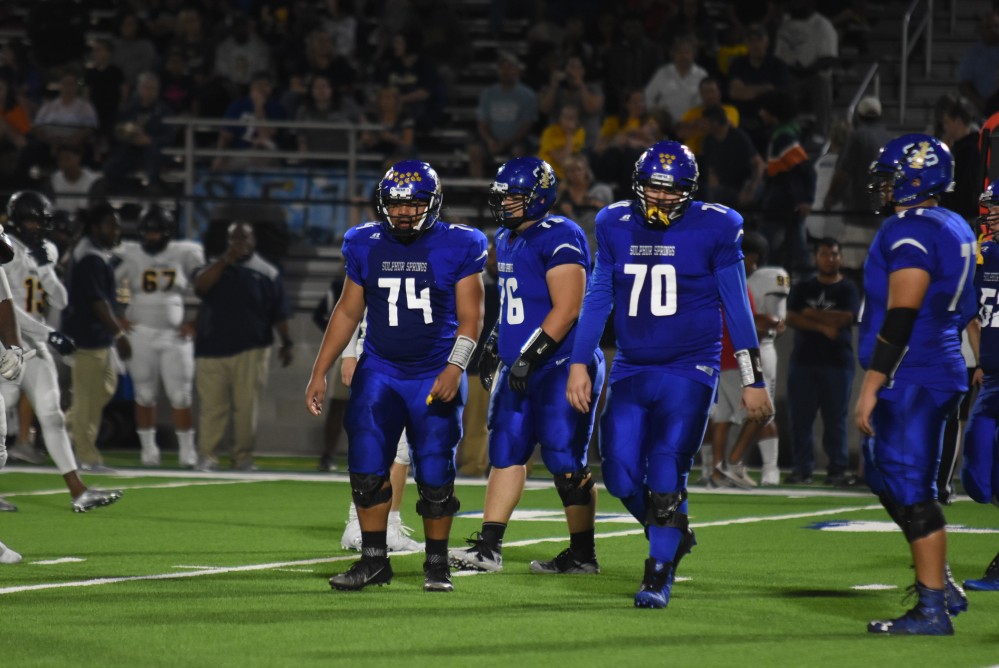 It will be the Wildcats and the Bobcats in a district football game Friday night (November 10) at 7:30 p.m. at Bobcat Stadium on their Senior Night. Hallsville is out of the playoff picture. They come in 1-4 in district play and 1-8 for the season. A win by the Wildcats tonight will wrap up a playoff berth. The Wildcats come in 2-3 in district play having won two games in a row. They are 4-5 for the season.
Hallsville's first year head coach is Joe Drennon came from Mineola where he coached for nine years winning a state championship last year. He was a state runner up two years before. Coach Drennon replaced longtime Hallsville coach David Plunk. Hallsville this year is 1-8 and 1-4 in district play. They are out of the playoff picture. The Wildcats need a win to clinch a playoff berth. A loss Friday could knock the Wildcats out of playoff contention. Hallsville played Texas High tough last week. Coach Drennon says his team has a way to go to learn how to finish a game and compete to be successful. He says he was proud of his team against Texas High. Coach Drennon says the Bobcats have been competitive in every game this year except the Marshall game. He says Hallsville will recogize 23 seniors Friday night along with the cheerleaders. He says a win in the last game of the season will help during the off season.
Wildcats Head Football Coach Greg Owens is in his twelfth year. His record at Sulphur Springs is 81-58. Coach Owens' Wildcats teams are 7-1 against Hallsville including a bi-district win in 2011. Last year at Prim Stadium, the Wildcats won 35-21. A loss by the Wildcats tonight could well knock them out of playoff contention. We'll bring you all of the action of Wildcats' football Friday night on KSST Radio. We will also videotape the game for replay at a later date on Channel 18 on Suddenlink Cable.
One more note on a game not happening on this Friday game day. The scheduled Lady Cats' basketball game at Winnsboro Friday night (November 10) has been canceled due to a scheduling mix up. The Lady Cats will now open the season Saturday at Emory Rains. That game has been moved from Sulphur Springs to Emory Rains Saturday. Sub-varsity games begin at 10 a.m. with the varsity playing at around 12:30 p.m.