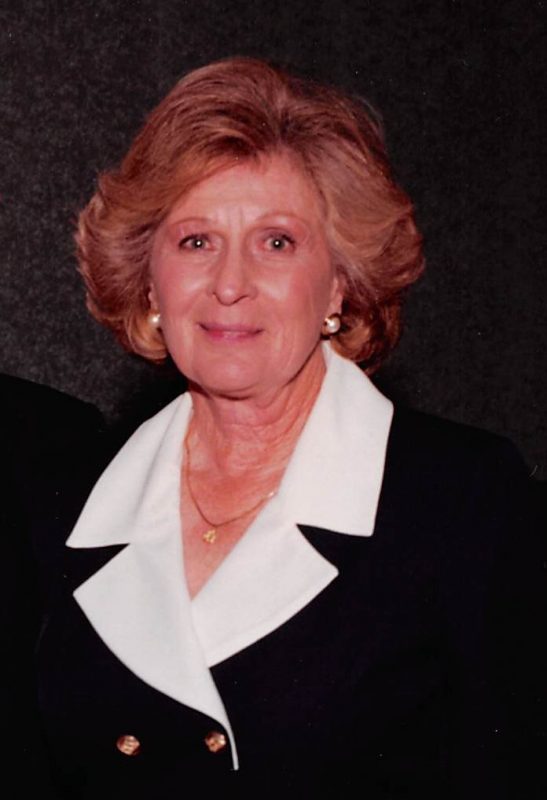 Funeral services for Francis Potts Nelson, age 83, of Sulphur Springs will be conducted at 2:00 p.m., Sunday, November 19, 2017  at West Oaks Funeral Home Chapel with  Rev. Tim Potts officiating.  Interment will follow at Greenview Cemetery with Jordan Nelson, Jacob Nelson, Robbie Lewis, Ian Zeringue, Tim Boney and Teddy Jennings serving as pallbearers. Honorary pallbearers will be Jim Potts, Zach Potts, Cletis Millsap, Ricky Jennings, Gary Jennings, Dale Jennings, Ronald Smith, Dereald Millsap, and Deon McGowan.  Visitation will be from 5:00 to 7:00 p.m., Saturday, November 18, 2017 at West Oaks Funeral Home.  Francis passed away on Thursday, November 16, 2017.
Francis was born on May 4, 1934 in the Greenview Community the daughter of James Davis Potts and Irene Gilley Potts.  She married John B. Nelson on March 23, 1955 at Carswell AFB. He preceded her in death.  Francis worked for many years for Texas Instruments and was of the Baptist Faith.
She is survived by her children, Dorris Nelson Murdock of Allen, Larry Nelson and wife Donna Jordan Nelson of Sulphur Springs, brother, Tommy Potts and wife Sue of Brashear, sisters, Lavon Millsap, Jimmie McGowan, Emmie Boney all of Sulphur Springs, Dora Smith of Cumby, Sue Jennings of Dallas, and Gail Garmon and husband Woody of Miller Grove, grandchildren, Jamee Lewis and husband Robbie, Jordan Nelson and wife Krista, Jacob Nelson and wife Kasey and Jaci  Zeringue and husband Ian, great-grandchildren, Kylie Nelson, Alex Lewis, River Nelson, Bristol Nelson and Brooklyn Zeringue.
In addition to her husband Billy, she was preceded in death by her parents.
In lieu of flowers the family request that donations be made to the Greenview Cemetery, P. O. Box 1504, Sulphur Springs, TX, 75483.
Arrangements are under the direction of West Oaks Funeral Home.