"Fly Your Flag" On the Air During Contest Hosted on KSST…Texas A and M Commerce Wins Again
KSST opened it's doors to the Hopkins County Healthcare Foundation Executive Director Meredith Caddell, board members and volunteers on Tuesday November 14 for the annual "Fly Your Flag" fundraising effort which benefits the Lights of Life Campaign.  KSST owners Chad and Rhonda Young, General Manager Jim Rogers and the staff fielded phone calls from listeners who pledged money to have their own Alma Mater flag flown above the Hopkins County courthouse during Thanksgiving week.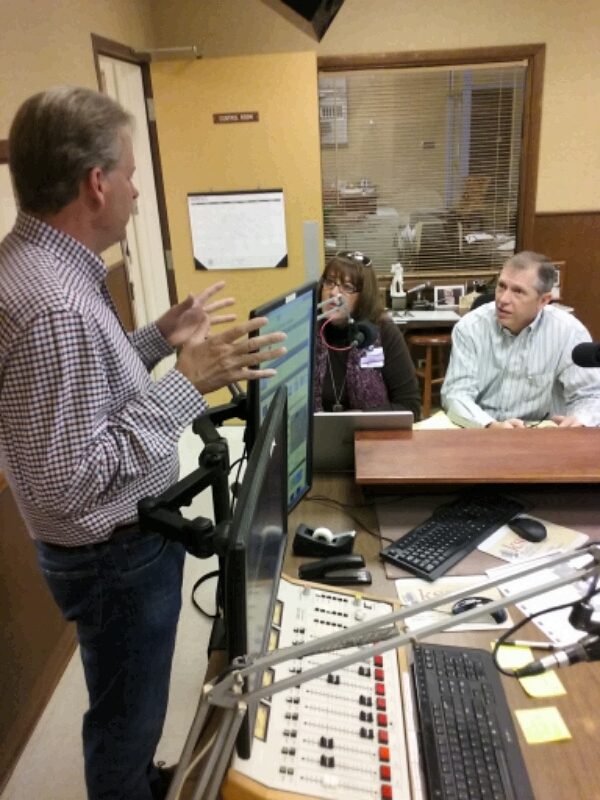 At the halfway point of the morning's bidding, the contest was between Texas A and M Commerce, Texas A and M College Station and Texas Tech. Other bids were for Baylor, SMU, U.T, Oklahoma State and others. For the previous four years, Texas A and M Commerce has flown their flag.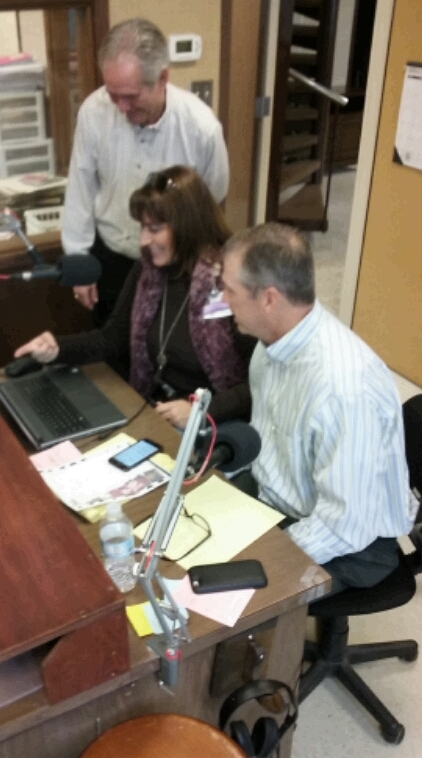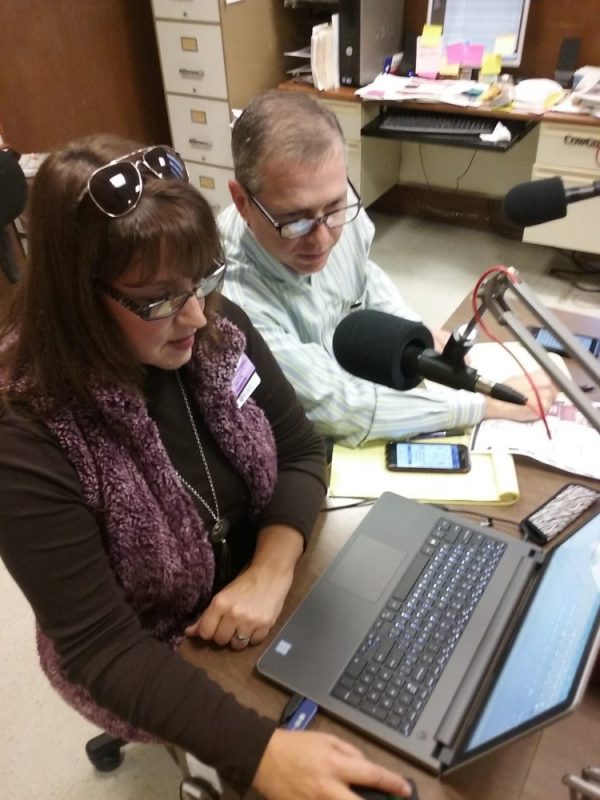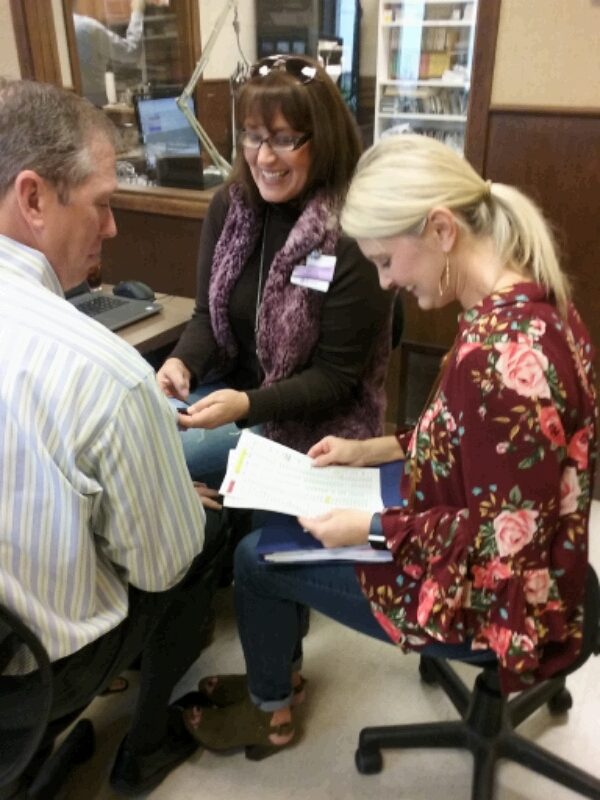 Mikki Eddins is the 2017 Fly Your Flag Committee Chair who also supports the Hopkins County Healthcare Foundation as a board member. She joined Meredith and Rusty Harden with more pledges she had collected from  local citizens.
The pledge process went on through the morning by e-mail, Facebook, text and phone as listeners, friends and fans responded to the invitation to help the Healthcare Foundation meet their goal of $400,000. as well as to place their college flag on Celebration Plaza during the last two weeks of November. The college flag which brings in the most pledges gets the singular privilege, which for 2017, is Texas A and M Commerce at $5,100, the winner for four out of five years. Texas Tech was a close second, bidders pledged a total bid of $4775.