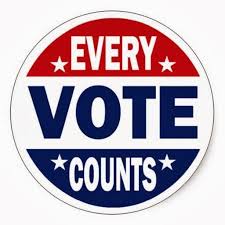 Two hundred eighteen (218) voted early in the November 7th is Constitutional Amendment Election. There are seven (7) propositions on the ballot. All polling places in the county will be open Tuesday from 7 a.m. until 7 p.m.
Propositions being considered include:
Proposition 1 Disabled Veterans/Property Taxes. The proposition would allow potential property tax exemptions for certain disabled veterans or their surviving spouses.
Proposition 2 Home Equity Borrowing would ease restrictions on borrowing against home equity.
Proposition 3 State Appointee's Term would limit the term of unsalaried state appointees whose terms have ended but who have not yet been replaced.
Proposition 4 Constitutional Challenges to State Laws would require Texas courts to notify the attorney general of any constitutional challenges to state laws.
Proposition 5 Sports Team Charitable Raffles would allow more sports team charitable foundations to hold benefit raffles.
Proposition 6 Deceased First Responders/Property Taxes would allow property tax exemptions to surviving spouses of first responders killed in the line of duty.
Proposition 7 Financial Institutions/Promotional Raffles would allow banks, credit unions, and savings and loan institutions to conduct promotional raffles.
Polling places include:
Morning Chapel Missionary Baptist Church, 208 Fuller Street
Hopkins County Courthouse, 118 Church St.
Grace Family Church, 1901 Loop 301
Hopkins County Civic Center, 1200 Houston Street
League Street Church of Christ, 1100 South League Street
Cumby Municipal Building, 100 E. Main Street Cumby
Sulphur Bluff ISD, 1027 CR 3550, Sulphur Buff
Como Pickton CISD, 13017 TX Hwy 11E
Miller Grove ISD, 7819 FM 275 South,
North Hopkins ISD, 1994 FM 71W