Wildcats Football Coach Greg Owens said the Wildcats had a good bye week last week. He called it the most productive that he can recall. Coach Owens praised the players' attitudes. He said they got to work on fundamentals and conditioning. Coach Owens said he hoped it would help during the last three weeks of the season. He said the Wildcats need to win all their remaining games to make the playoffs.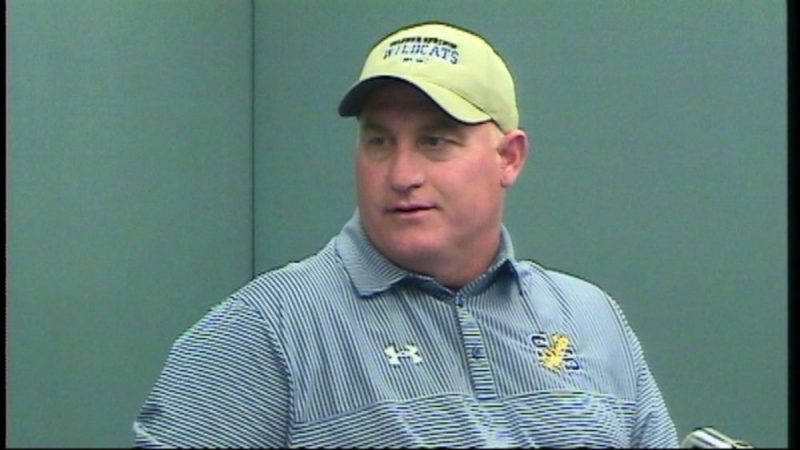 Coach Owens said the team had their backs up against the wall. He said the team did control their own destiny. Coach Owens said Mount Pleasant has their own scenario. It includes winning their last two games plus they will need some help. He said Mount Pleasant would come out swinging Friday night.
Coach Owens scouted the Tigers last Friday and he called them scrappy. He said they have some dangerous speed. Coach Owens said he was impressed with the Tigers' defensive backs and their defensive ends. He said on offense, the Tigers prefer to run. They use multiple formations as they try to get the ball in the hands of their play makers. Coach Owens said the Tigers have a big left handed quarterback. He said with their freshman running back injured and not expected to play, he looks for more running from the big quarterback. Coach Owens said the Tigers offensive line is not as large as it has been the last few years. He said Dorian Glinton, now a receiver who had success running against the Wildcats last year, may be moved back to running back with the injury to their top back.
Coach Owens said the key to the game for the Wildcats is to protect the ball.