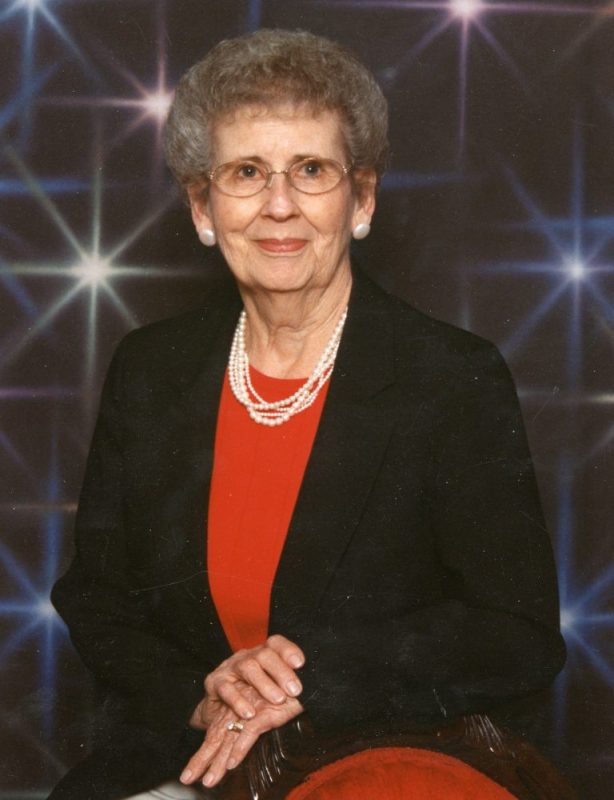 Mrs. Wanda Jo Allen Martin, age 91 of Hallsville, passed away on Wednesday, October 11th, 2017 in Tyler. She was born on July 7th, 1926 in Winnsboro to the late Paul Anderson and Annice Beard Anderson. She was a homemaker and member of the First United Methodist Church of Winnsboro.
She was preceded in death by husband, Buford Allen, died March 11, 1988; husband, Frank Martin, died December 8, 2003; brother, Barney Anderson, son-in-law Jerry Irby
She is survived by, daughters, Paula Irby of Winnsboro, Rita Bowen and husband Barry of Hallsville; five grandchildren, Karen Duitch, Donna Adams, Kelly Burks, Kristy Weirich, and Katie Taylor; thirteen great grandchildren and five great great grandchildren.
Visitation will be held on Saturday, October 14th, 2017 from 9:30 am to 10:30 am at Beaty Funeral Home-Winnsboro 816 W. Broadway Winnsboro, TX 75494.
Funeral Services will be held on Saturday, October 14th, 2017 at Beaty Funeral Home at 10:30 am, Bro. Henry Suche conducting, interment will follow at Harmony Cemetery in Winnsboro.
In lieu of flowers donations may be made to Hospice of East Texas or the First United Methodist Church in Winnsboro.