In addition to individual donations, Terrific Tuesday's annual fundraiser "Walk to Remember" is also supported by local businesses. Of the companies who donated money for the cause through payroll deductions, Saputo Industries was the most generous, giving $1,000 through the year. The company was honored with the new "Community Spirit "award.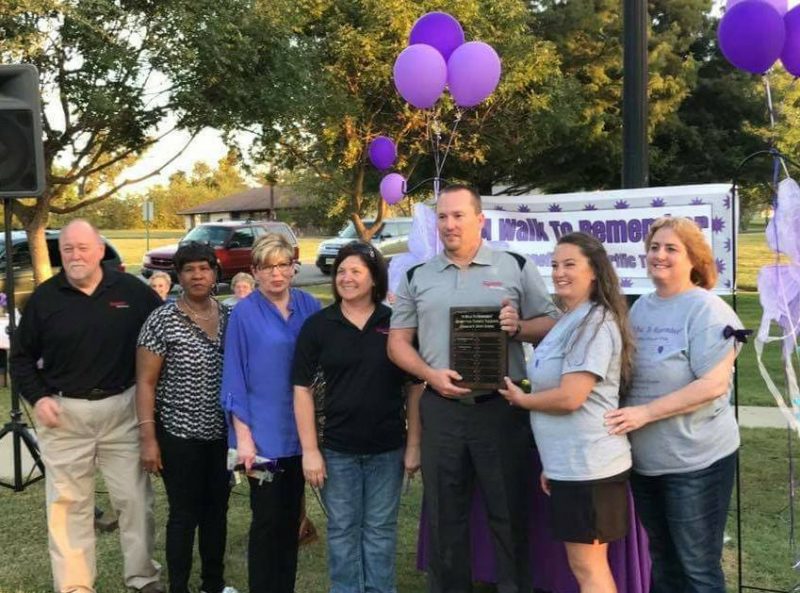 Wesley House Assisted Living and Wesley Oaks Memory Care was, for the fourth consecutive year, the Spirit Award winner. Wesley's Mini-Walk and other donations brought in $1.740. for Terrific Tuesdays.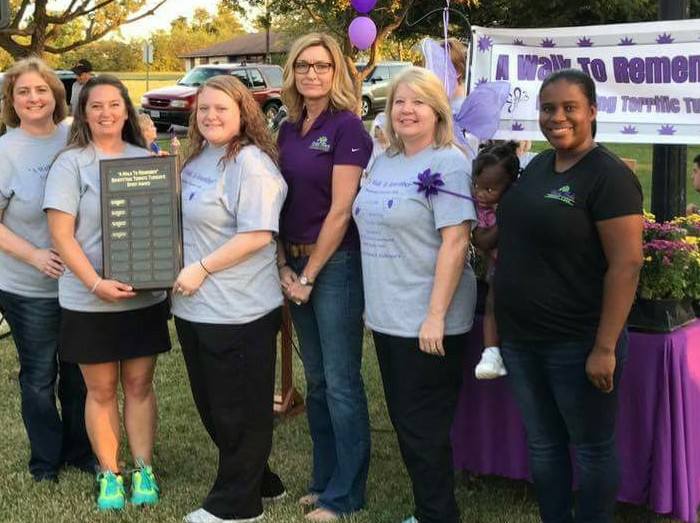 All the volunteers and healthcare workers along with Terrific Tuesday organizers accepted the check representing $10,891.00  raised for Terrific Tuesdays for 2018.