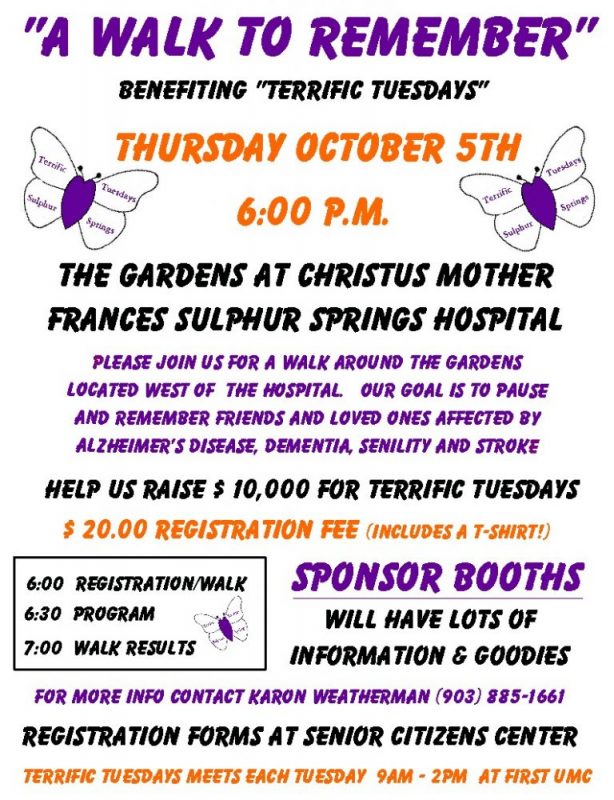 Thursday, October 5th 6:00

 – "A Walk To Remember" 
Christus Mother Frances Hospital Sulphur Springs
Benefiting Terrific Tuesdays.  Registration for the Walk
is $ 20.00 which includes a Free T-shirt.  Come Support
Terrific Tuesdays Club.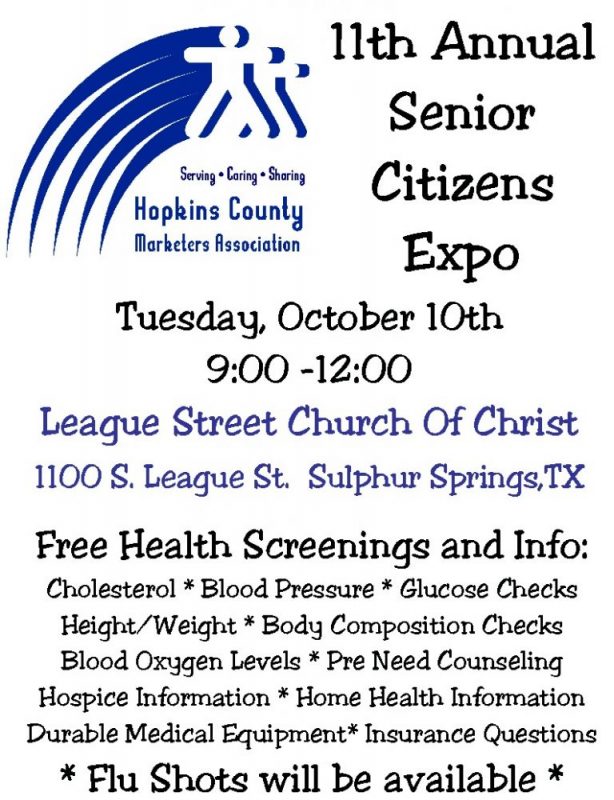 Tuesday, October 10th 9:00 – 12:00

 – 11th Annual Senior Expo 
League Street Church of Christ    50 Vendors will be set up
giving out information and offering Free Screenings.
Flu and Pneumonia Shots will be available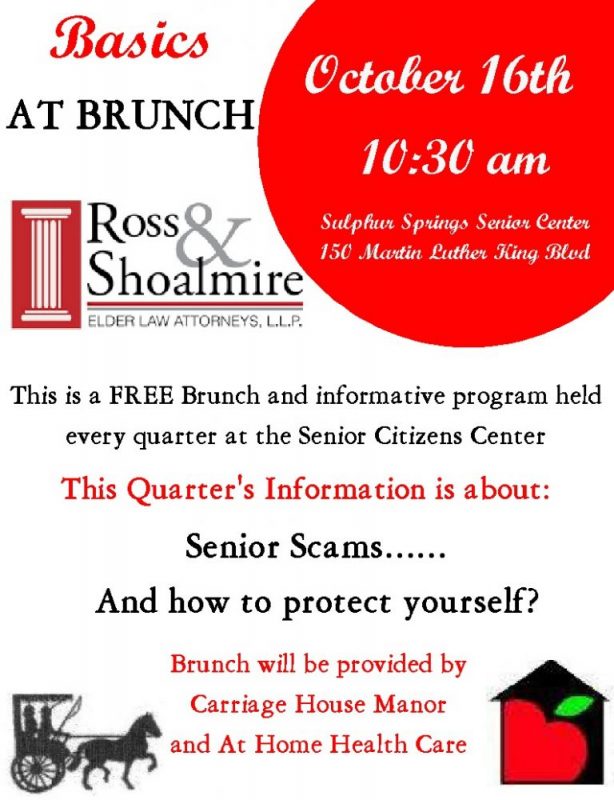 Monday, October 16th 10:30

 – Basics at Brunch  
Ross and Shoalmire, Elder Care Attorneys  will be at the
Senior Center for their Quarterly Event.
 A Free Brunch will be provided by
At Home Healthcare and Carriage House Manor.
The Topic will be "Senior Scams… And How to Protect Yourself"
Monday, October 16th 1:00

 – Wreaths With Rock Creek 
We had to move this event up a few hours because of the Brunch.
Please let me know if you will be attending so we can plan for
the material.  We will be making FALL Wreaths.  If you have something
special that you would like to put on your wreath please feel free to
bring it with you.
Saturday, October 21st

 – 

10:30

 Hopkins County Fall Festival Parade 
Parade will start at Buford Park..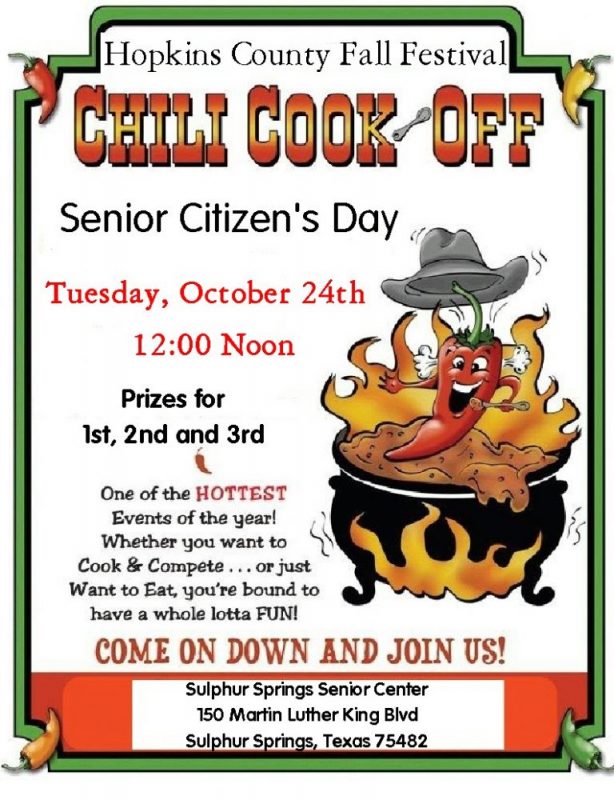 Tuesday, October 24th

 – 

12:00

 Senior Citizen Days at the Fall Festival 
We will be having Senior Day at the Senior Citizens Center again this year.
This year we are having a "Chili Cook-off"    If you would like to enter your
chili please let me know.  You will only need to make a crock pot full.  There
is NO ENTRY FEE.  There will be prizes for 1st, 2nd and 3rd
Saturday, October 28th 1:00

 – Earl W. Martin 42 Tournament 
If you like to play 42 you are welcome to enter this tournament.
If you don't have a partner please let me know so I can find
you one.    The cost is $ 10.00 a person.   There will be ALL CASH PRIZES