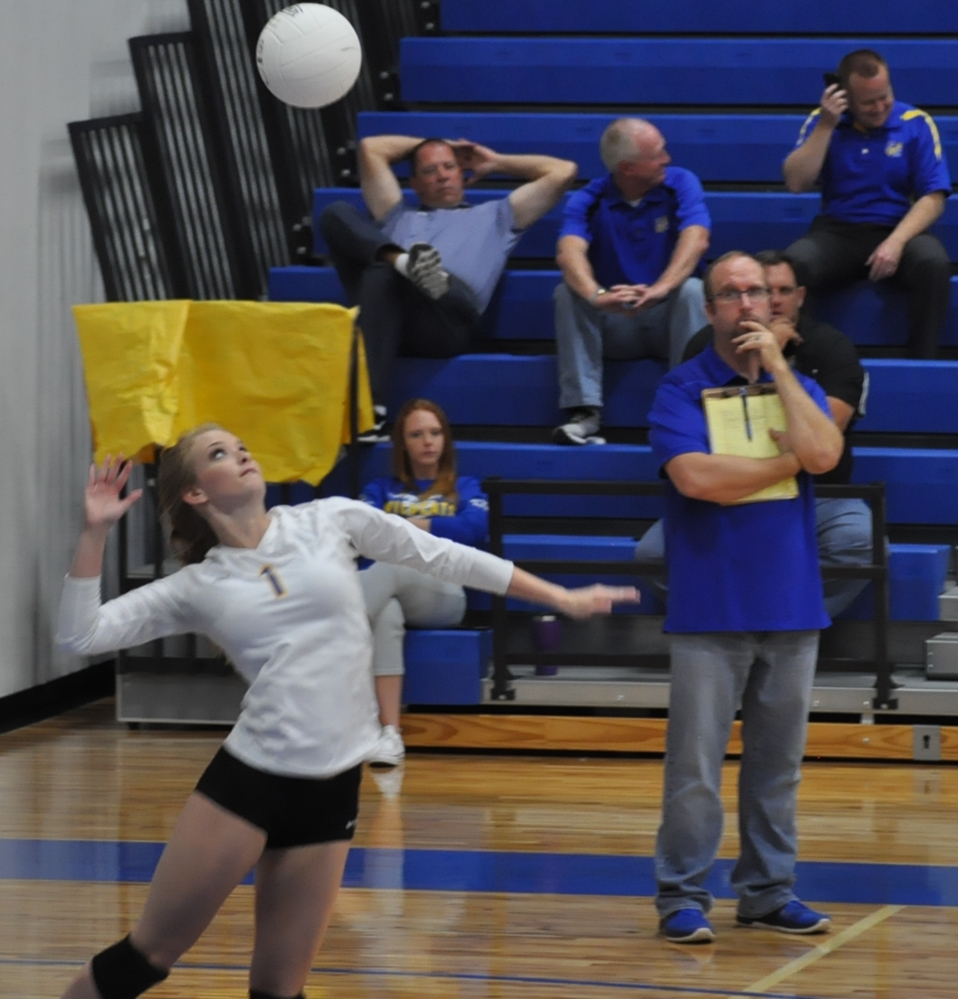 In a unusual way, Lady Cats Volleyball Coach Justin Maness says the Lady Cats playing poorly in a losing set four may have helped them win a decisive set five at Hallsville Tuesday night. He says Hallsville may have been a little overconfident in set 5.
Coach Maness says the poor set got the Lady Cats mentally ready for set five. He says the Lady Cats came out and set the tone in set five and got on the Lady Bobcats early. They took the set, 15-6. Coach Maness says Kaylee Jefferson had a huge fifth set continuously hammering the ball down to the court on kills. He adds Autumn Tanton played a complete game. Coach Maness says the result was a huge win that bolstered the Lady Cats confidence. He says he believes the Lady Cats enjoyed taking their game on the road at a tough place and winning.
The Lady Cats have won five straight district matches after opening district play 0-2. The Lady Cats play at Marshall Friday at 4:30 p.m.