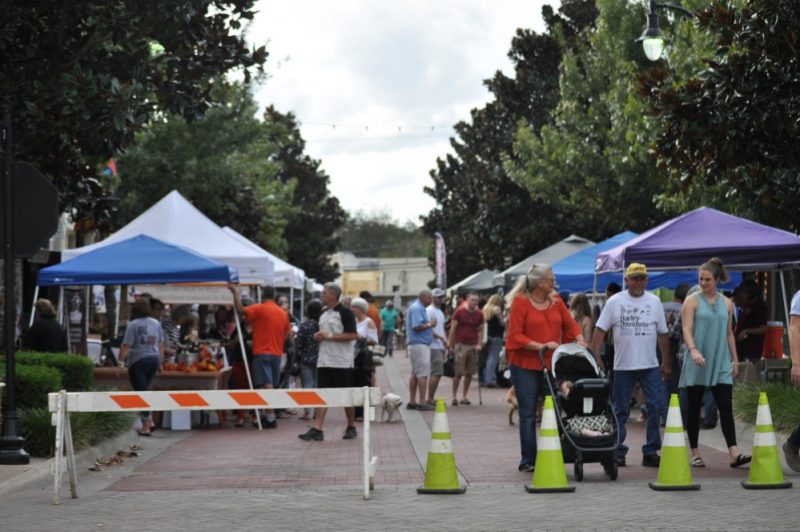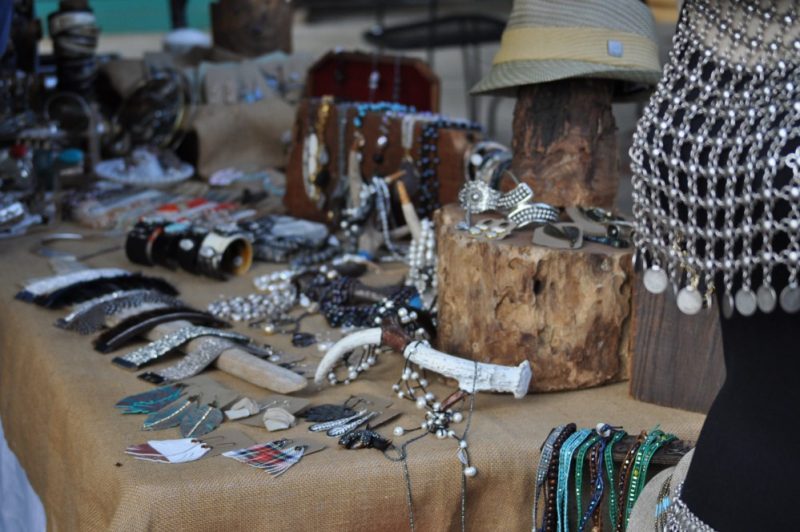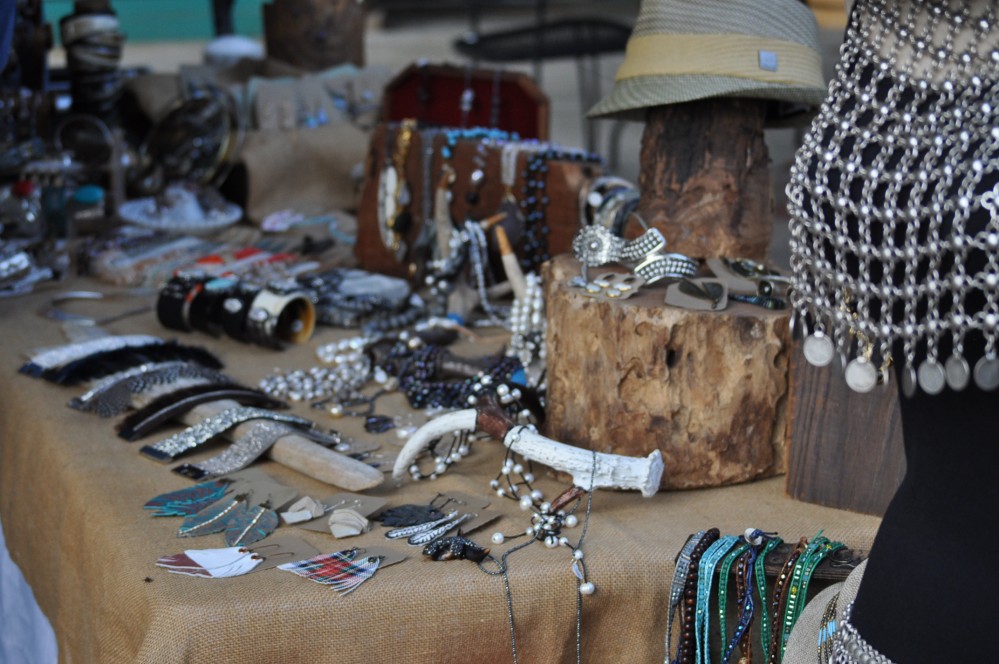 The first annual Sulphur Springs street-wide "Uncorked" wine tasting was held on Saturday Oct. 21st from 2:00 to 7:00 pm. Around 25 vendors were selling wine, jewelry, olive oil, cheese, jams, knives, clothes, home decorating items and much more. With 300+ attendees throughout the day, Uncorked was an event for everyone-tables were set up with crayons and paper for families to color on, while everyone enjoyed the music from the talented bands. Bands included: The Jonathans, the Birthright Blues Project and the Jason Walden Band. The Birthright Blues Project even had CDs available for purchase! Some of the wineries in attendance included: Los Pinos Ranch, Phinesse Farms Winery, Landon Winery, and Sugar Ridge Winery.
Proceeds from Uncorked event went to the Sulphur Springs Veteran's Memorial for upkeep as well as adding new names to the memorial walls.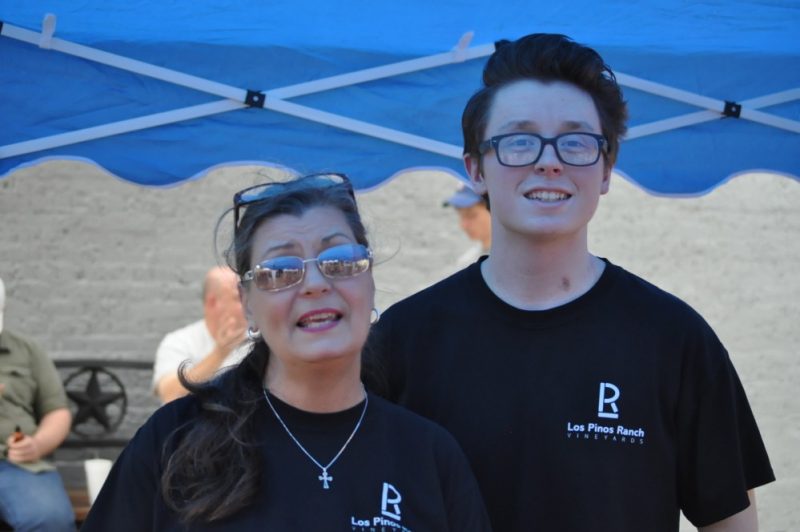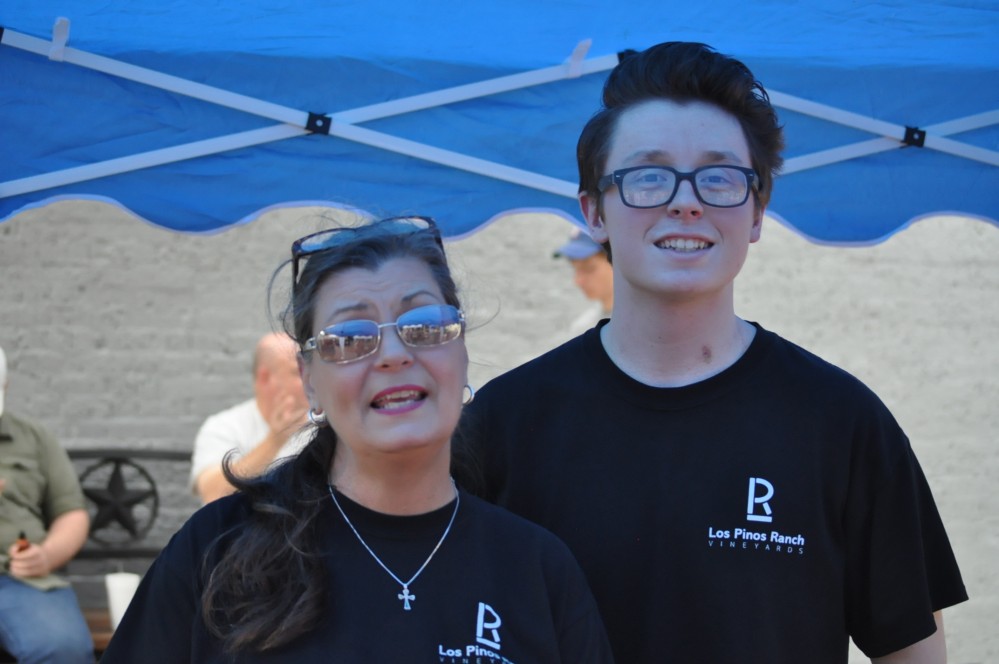 Los Pinos Ranch Vineyards-Started back in 2000, this Pittsburg Texas Winery offered some of their popular dry flavors such as their Blanco Grande (their twist on Blanc Du Bois), Rosato (which is a blend of Zinfandel and Dolcetto grapes), and their Collage (a blend of Cabernet Sauvignon, Merlot, and Malbec). Debby Goth, an employee of Los Pinos Ranch said her favorite wine is the Symphony. For more information about Los Pinos Ranch click here.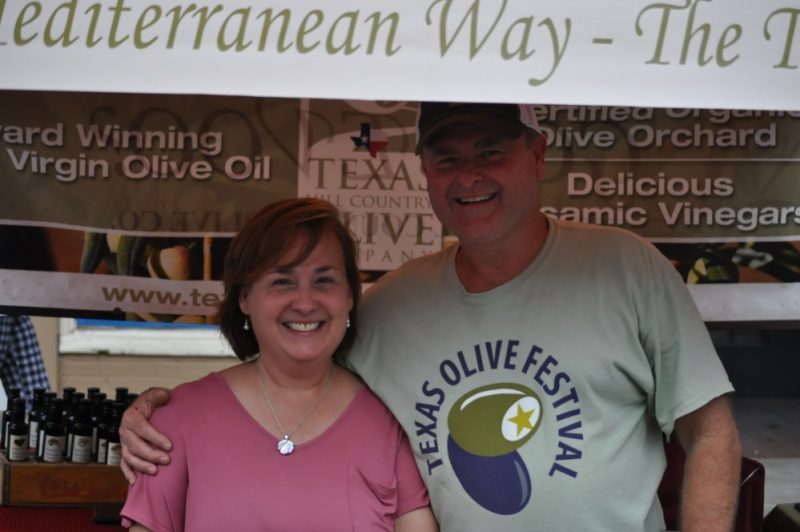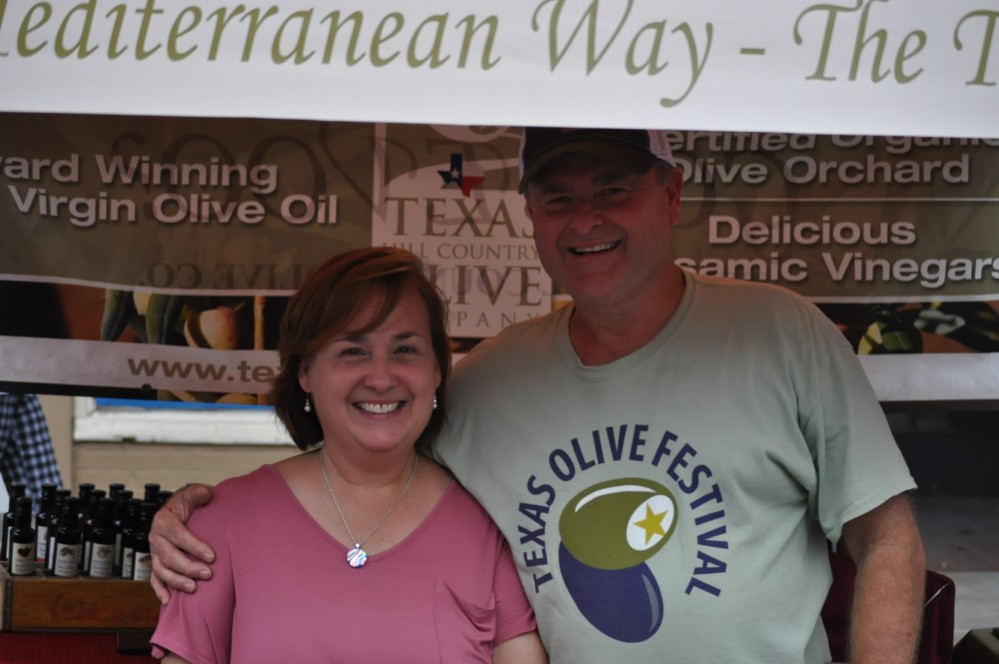 Texas Hill Country Olive Company-sold "the worlds finest olive oil made in Texas." Opened in 2009, Father and Daughter team, John and Cara Gambini grow their olives in Dripping Springs, TX. Their olive oil is heart healthy, and are created from crushing the olives in a special processing machine. They crush fresh ingredients like garlic or jalapenos to add extra flavors to their oil. Employees, David and Bonnie Booker, explained how olive oil is made and emphasized that extra virgin olive oil  is oil processed from olives were pressed with in 72 hours after being picked. The temperature also involves special regulations since the oil is not allowed to go overr 85 degrees. For an oil to be Balsalmic it must come from Italy. Olive oil processing goes back 6,000 years.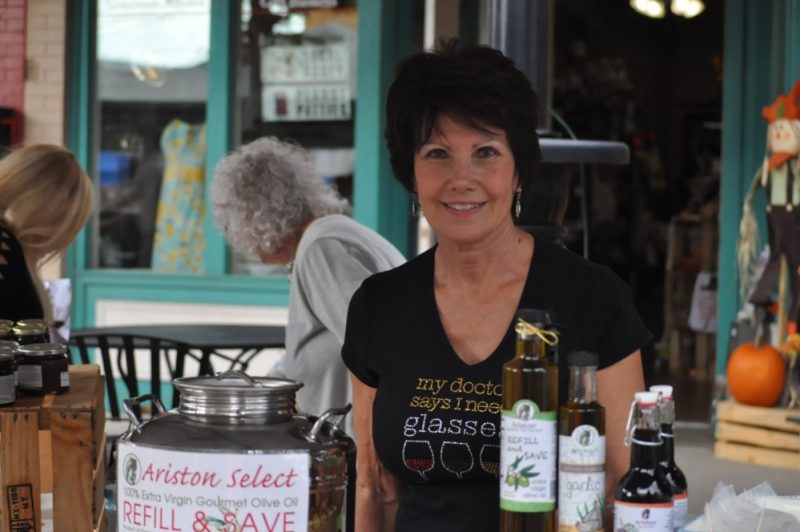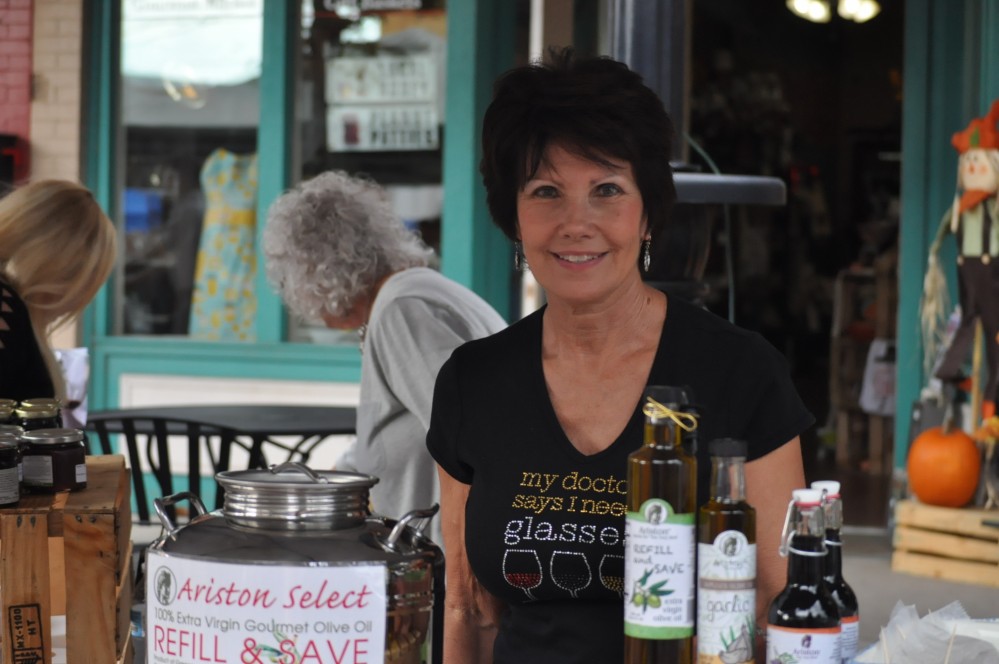 Judy Heilman from Gourmet Kitchen & Co. sold olive oils, sourdough bread, as well as their famous black berry wine cake-which they sold by the slice or cake. It was a hot seller amongst excited customers. Heilman also had a line of popular grape wine jelly available for purchase. To find your favorite items visit the store on Main street or find them on facebook here.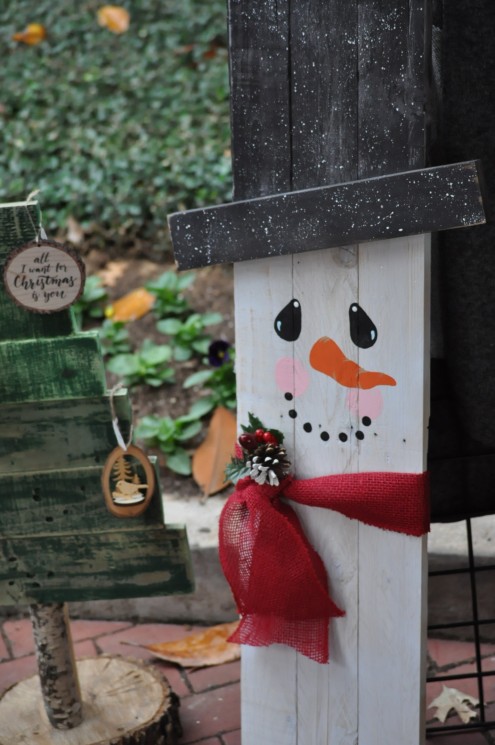 Jeanette Argenbright was selling home decor, cute signs, bottle lamps, and trendy outfits.  She had a cute maroon shirt available that said "Wine Not?" There was a Texas flag sign and a Texas "Home" sign for those who like to show off their Texas-Pride. Argenbright was even ready for the holidays with many Christmas themed clothes and signs. Her favorite item to make is her Snowman Sign.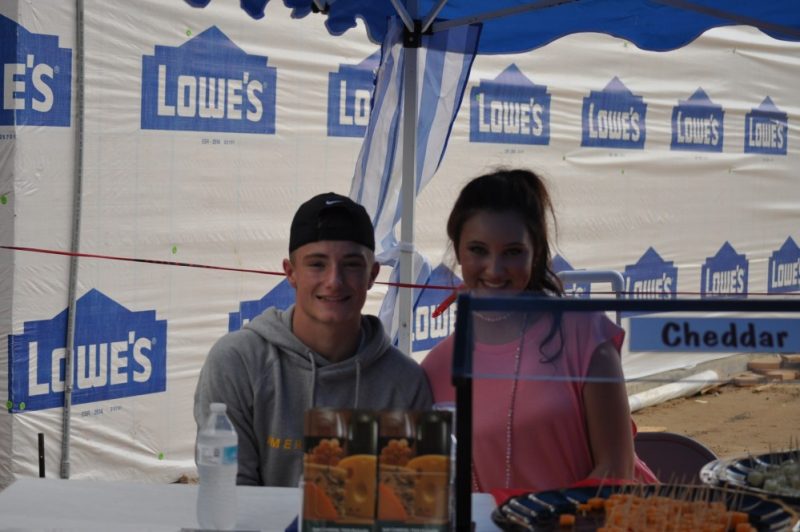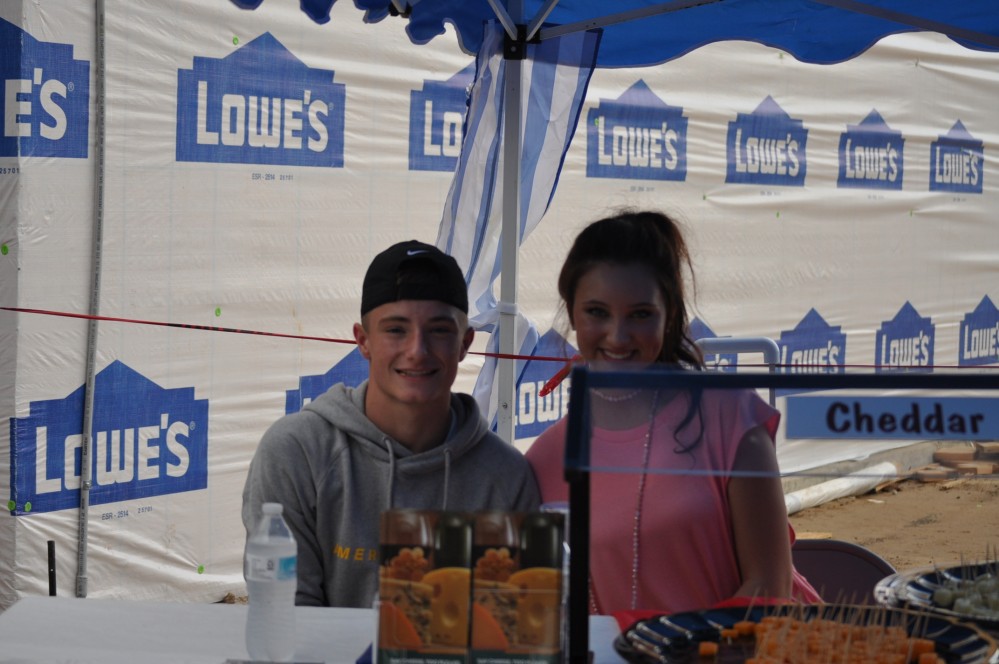 Bryce Mcqueen and Skylar Shumate were "tag teaming" the water and cheese stand. Their booth was located next to the bands and registration area. Skylar's favorite memory from the day was helping to get the ice for the water coolers.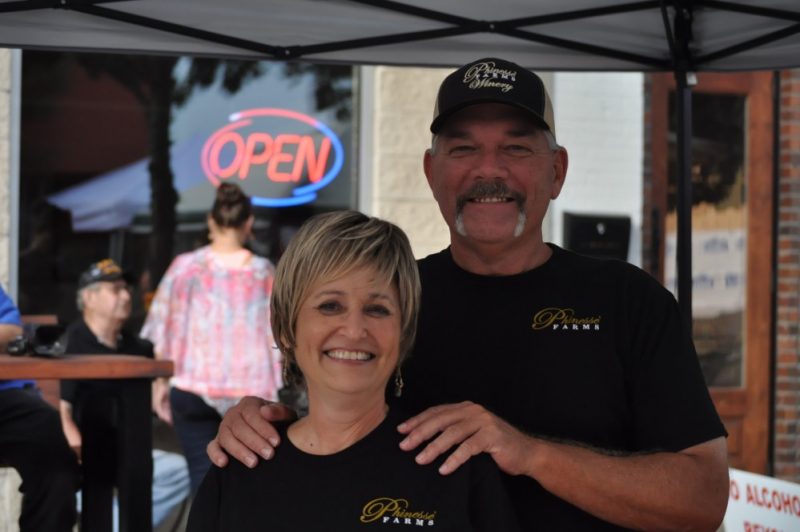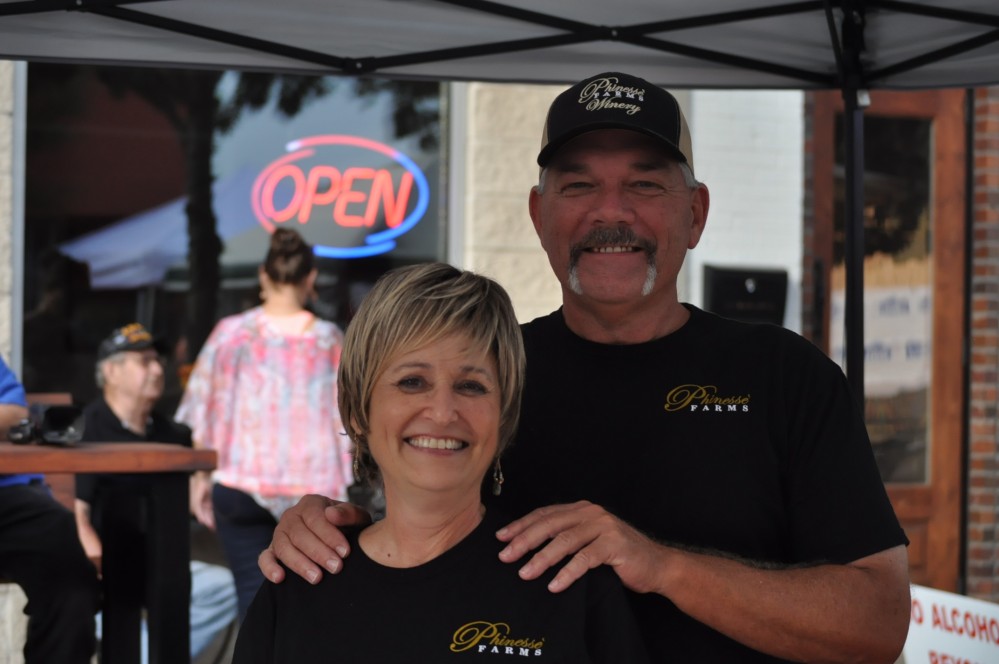 Phinesse Winery offers local wine, home grown from their farm 14 miles from Sulphur Springs. The wine they had available for sampling was: Blackberry, Peach, Sangria, and Merlot. Phinesse celebrated their 1 year anniversary on the square this week. Owner Phil Williams has been working in wine for 10 years, and he "loves making wine, growing fruit, and meeting people." Williams has a PHD in Kinesteology and was previously a professor at TAMUC  and in Dallas. Williams continues his love of teaching at Phinesse's offered wine making workshop. Phinesse is owned by Phil and Vanessa Williams. KSST overheard many attendees talking about the "delicious dry merlot".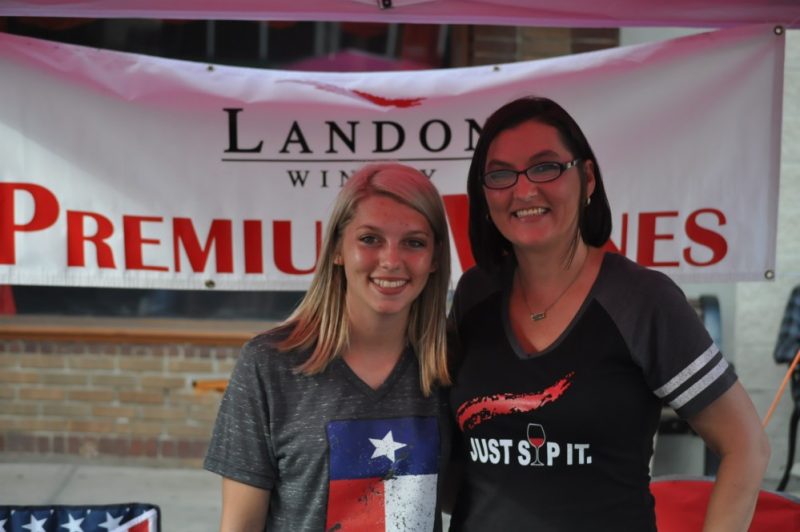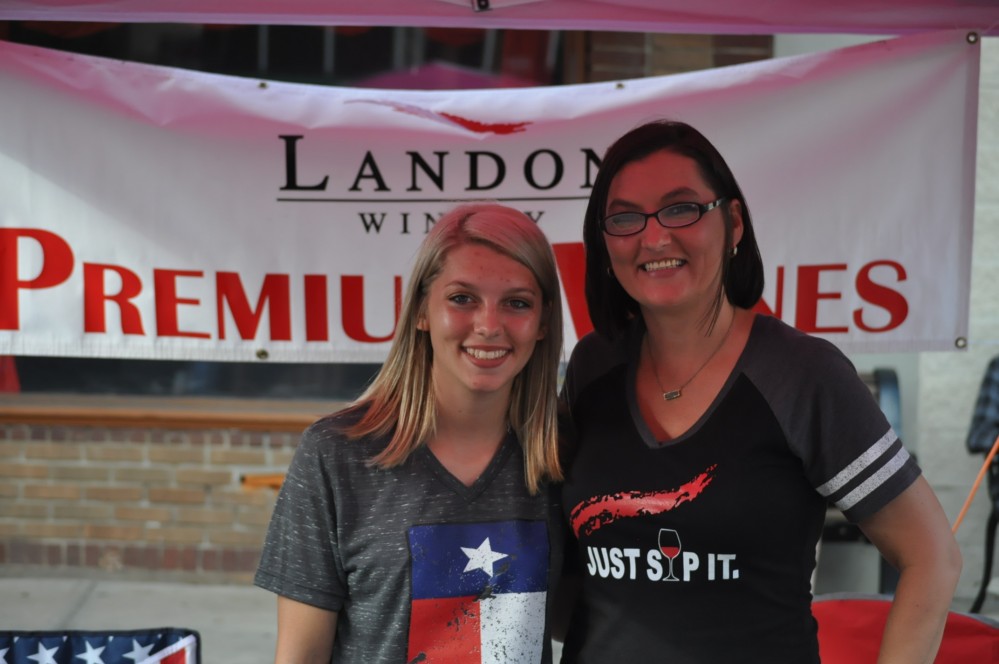 Landon Winery-has three popular locations in Greenville, Mckinney, and Wylie Tx. Rachel Webb has been an ambassador for the winery for over a year, and explained that she started working for the company when her "daughter was getting married" and she went to talk about their wines for the wedding and ended up getting a job. Her favorite wine from the winery is the "Yellow Rose-a sweet white wine." One customer was thrilled to see Landon Winery at the event because  she "love[s] the Chocolate Finale" which is a red dessert wine.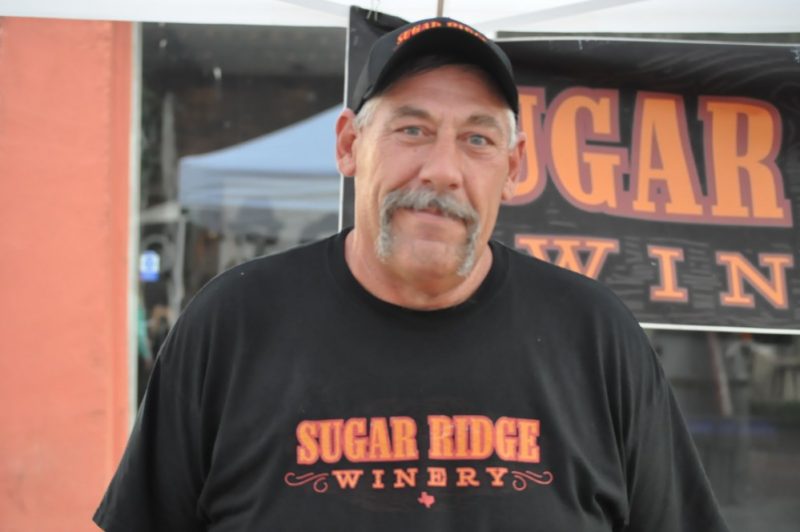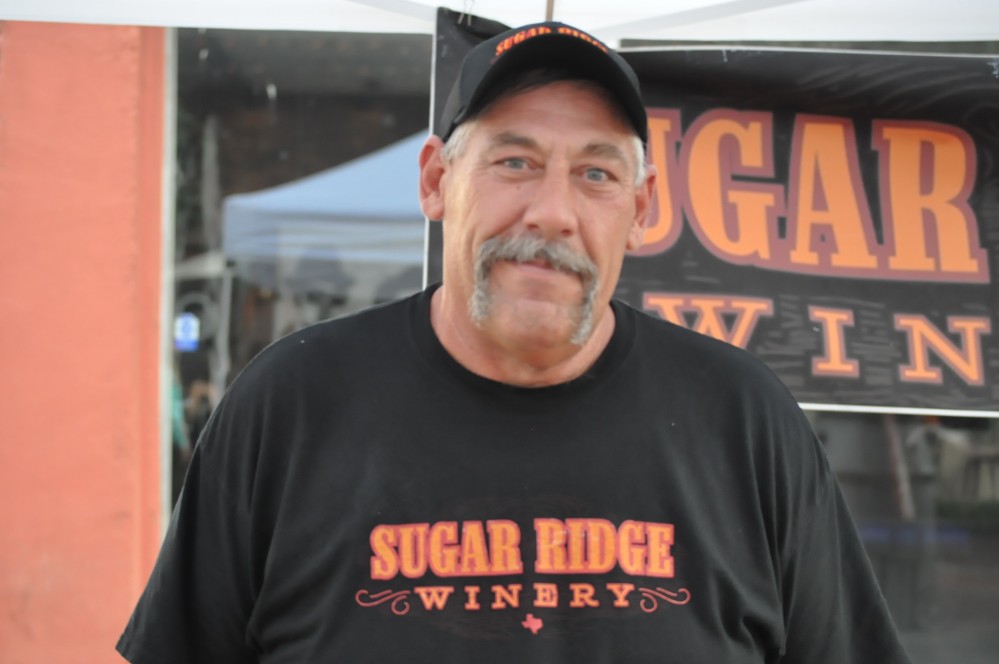 Don Andrews from Sugar Ridge Winery participated in the Uncorked event. The Sugar Ridge winery opened in 2007, and has two locations; in Bristol and Sanger Texas. Specializing in dryer wines, the winery has tasting rooms open on the weekends. Andrews said he first got involved with wine when he got a "wine making kit for Christmas". His favorite wine is their Malbeck, but their number one seller is their blackberry wine.  Visit their website for more information on tastings and their wines.
Uncorked was a fun and enjoyable event there were booths for wine-lovers, shoppers, and foodies! The bands kept the exciting atmosphere going and the crowds kept growing.  KSST hopes to see you next year at Uncorked! For more info on how the idea for Uncorked was formed click here.