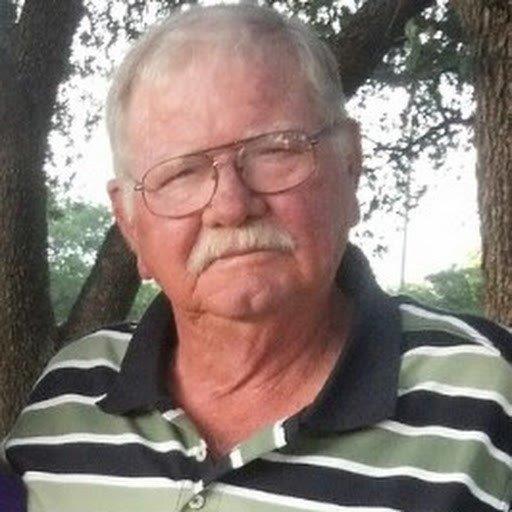 Charles Richard Cecil, 74 passed away October 24, 2017, at his home in Sulphur Springs TX.
Charles was born on August 16, 1943 in Raymondville TX to Bill and Lorene Cecil.  After graduating high school, he served in the U.S. Army, before moving to Dallas TX where he married the love of his life Mary Adams Cecil on August 6, 1966.
Charles worked for Presbyterian hospital in Dallas, when he and Mary began their family 1967.  After moving to Denton TX, he started working for Texhoma Medial Inc where he retired in 1998.
Pawpaw never met a stranger, and he always had a story to tell.  For many years he spent hours trying to catch a fish.  He taught us all how to rig up a fishing pole, what bait to use, and how to find the best spot to catch the big one.  Today Charles is Gone Fishing.
He is survived by his wife of 51 years, a loving son and daughter in law Richard & Noel Cecil of Fort Worth.  A wonderful daughter and Son in law Rusty & Melinda Daniel of Sulphur Springs. Grandchildren Cole Daniel and Cade Daniel of Sulphur Springs.  McKayla and Sam Scalf of Denver CO, Hollyn Cecil of Denton TX, and Matthew Cecil of Fort Worth.  Sisters Billie Mutz, and Kathy Thibodeaux of Mission TX. A brother Jerry Cecil and sister in law Linda Cecil of Irving TX.  He is preceded in death by his mother and daddy.
In lieu of flowers, donations in memory of Charles can be made to the "Kimberly Mitchell Memorial Fund" at any Wells Fargo Bank. All funds will benefit The Morgan Welch Inflammatory Breast Cancer Research Program at M.D. Anderson Cancer Center in Houston.
Memorial services will be held at 2:00 p.m., Friday, October 27, 2017 at West Oaks Funeral Home Chapel with Bro. Tom Friday officiating. Visitation will be held from 1:00 to 2:00 p.m., prior to the service. Cremation arrangements are under the direction of West Oaks Funeral Home.