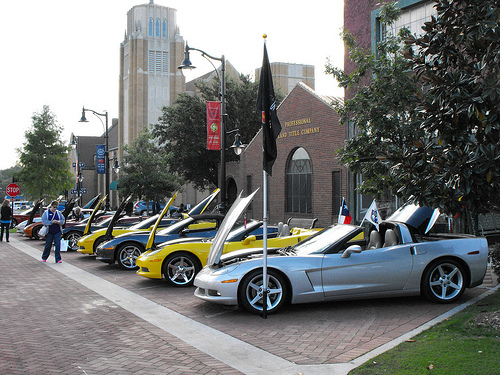 Over 150 Corvettes will fill Celebration Plaza Saturday as the Sulphur Springs Corvette Club hosts their annual Classic Show.
On Saturday from 8 a.m. until 2:30 p.m. the Corvettes will be on display and trophies and plaques will be awarded to winning autos in 14 designated classes. Nine Sponsor Awards will also be presented. The public is invited to view the Corvettes.
Friday night's "The Fabulous Fifties", a reservation only dinner and entertainment for those who will display their Corvettes, will feature an Elvis Tribute Artist in the Elliott Hanger at the Municipal Airport.