By Savannah Owens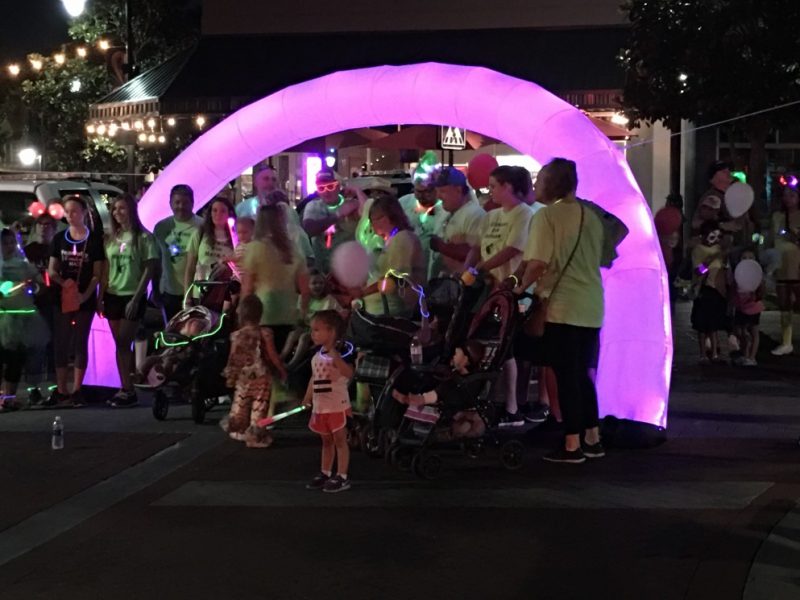 The 5th Annual Mother's Against Drunk Driving (MADD) Glow Walk was held Saturday September 30th, 2017, at Celebration Plaza. With over 150 participants forming nine teams and some individual walkers the square was packed with people wanting to bring awareness, support victims and their families, and remember their loved ones.
They raised $16,000, of their goal of $19,000. Many of the businesses in Sulphur Springs help out and donate, even Sulphur Springs High School was involved, the Drill team performed a routine at the event.
Many families who'd lost a loved one set up memorial tents around the square. They also had 987 pairs of shoes set up to symbolize the number of people killed by drug and drunk drivers in the state of Texas for 2015.
Richard Francis, a walker in the "Glowing for Nathan" group talked with KSST and explained how amazing the community support has been and how "people really get involved when it hits close to home." A lot of "big businesses help out and donate" to help out with the MADD Walk.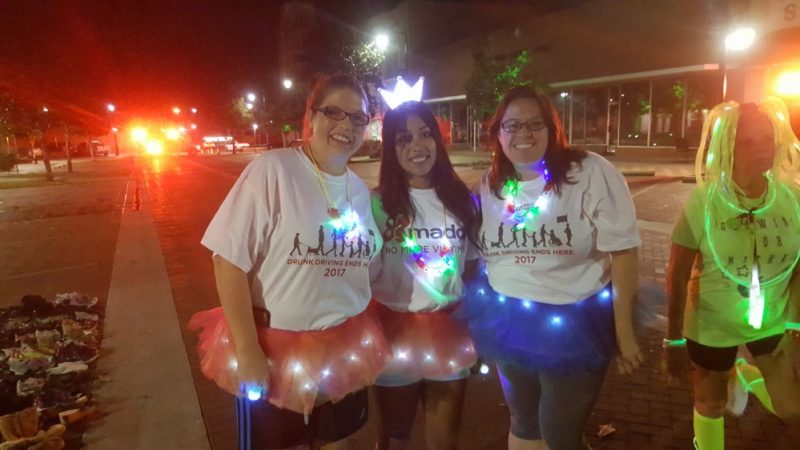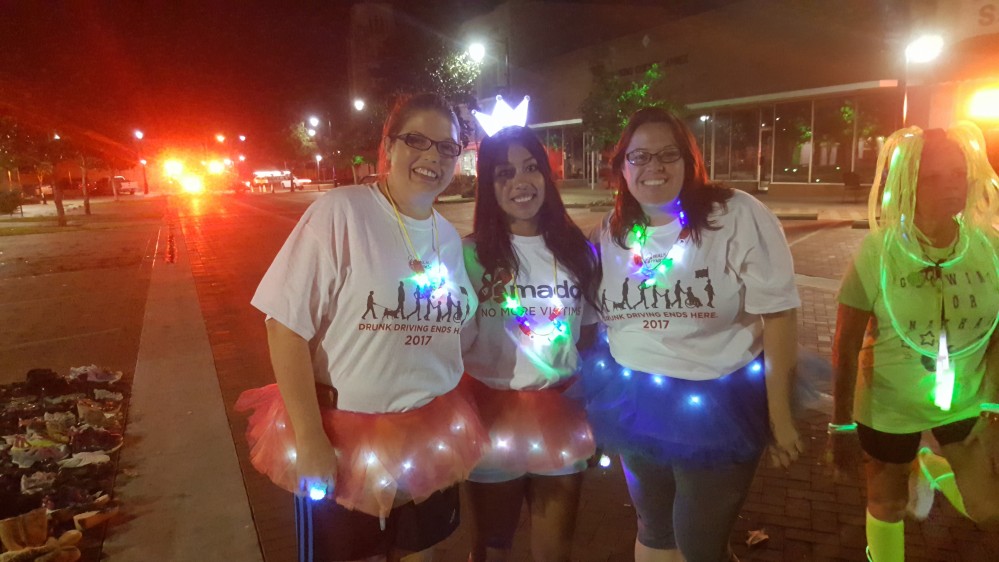 Also Alliance Bank had a team that was walking for "all the victims".  Jennifer Valovinos has repped Alliance Bank for four years and is the team leader. Alliance Bank Senior VP, Linda Galligher, stated that Valovinos "does an amazing job!"
The money raised will go to MADD to help victims and families. MADD also purchased and donated equipment to the local Police Department. "They've bought intocilizers, BBT's, and HGN pens- [items] that aid officers in tests." Lt. Eddie Moon said.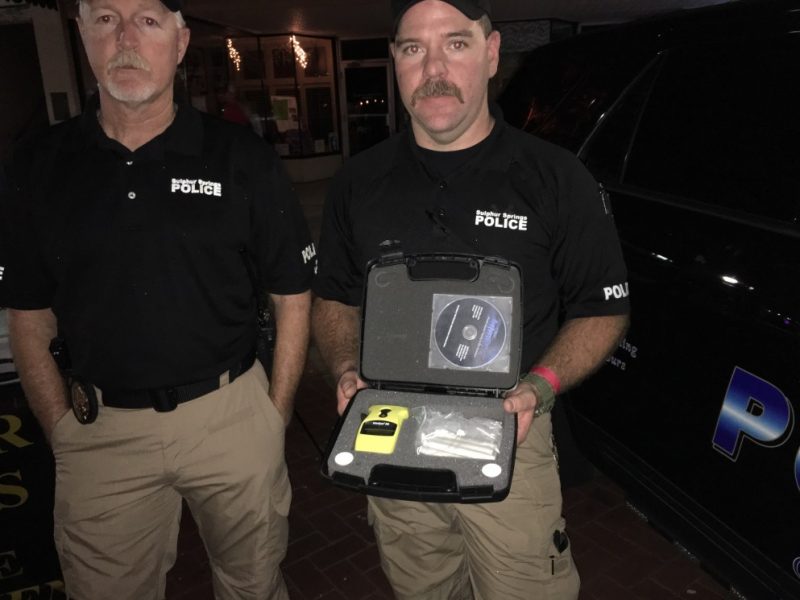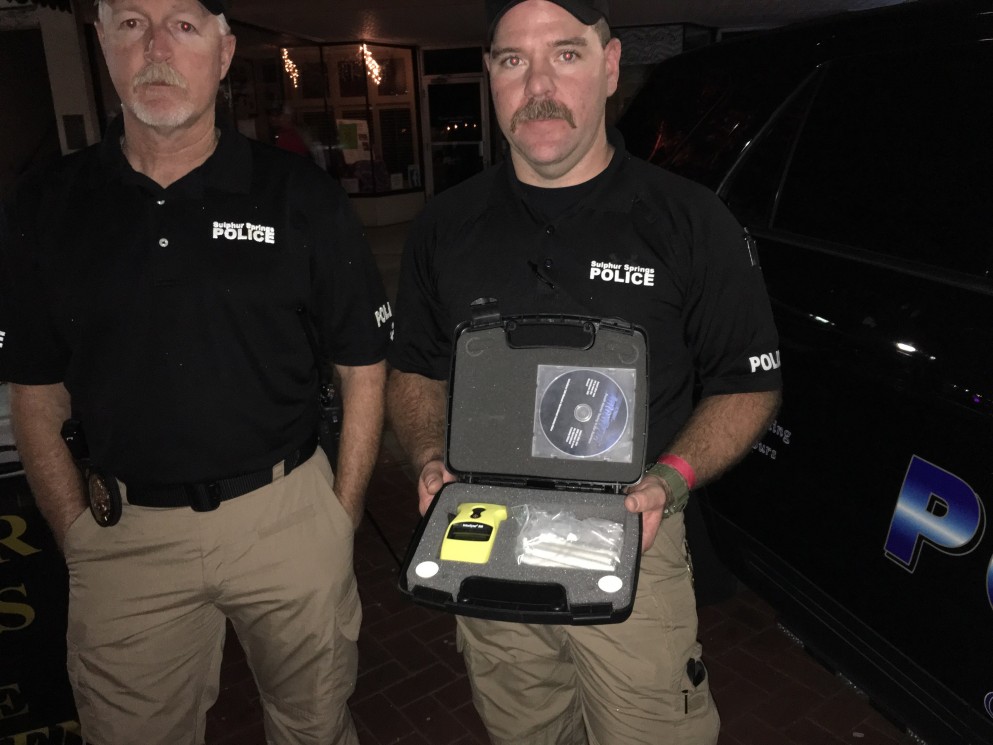 Officer Tony Crouse added "All of the proceeds go back to trying to stop Drunk Driving."
Lt. Moon explained that " [Drunk driving in Sulphur Springs] has dropped, it's not as high as it used to be…We face it everyday, but it's getting better." Part of that is the education of the public. MADD has programs in place to teach youth about being safe and the importance of not drinking and driving.
For more information, to donate, or if you'd like to get involved next year visit walklikeMADD.org or MADD.org.