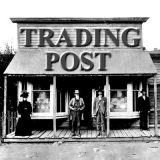 For Sale:  white rabbits for $10, for more information call (903)-440-5874
Free to a good home: Chihuahua puppies: 3 males , 1 female, if interested please call (903)-440-5874.
For Sale: Okra, no herbicides/pesticides used, $5 per half-gallon bucket,  Free-range eggs $2 & $3 per dozen from our farm east of Sulphur Springs. For more details call (469)-693-2246.