The Senior Citizens Center is selling movie calendars as a fundraiser towards purchasing a new senior Citizens Center.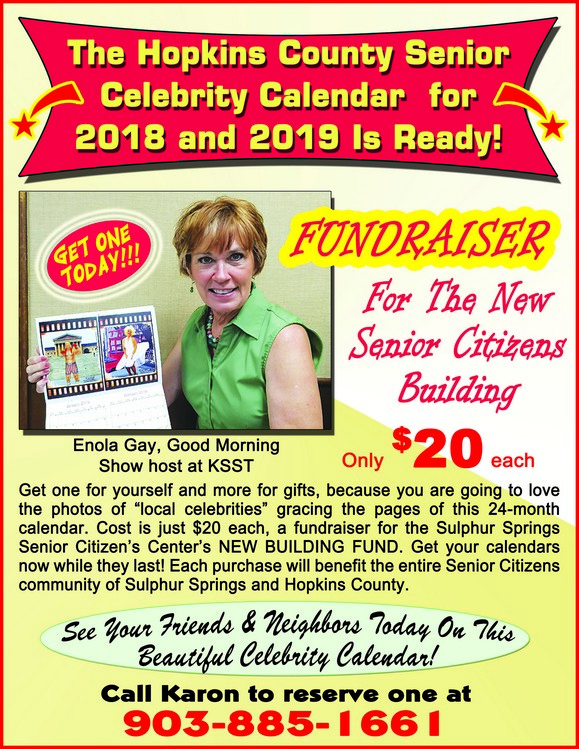 "These are all photos of Senior Residents of Hopkins County dressed as Movie Characters and imposed into a Movie Set. The Calendar is a 2 Year Calendar so you will get your money's worth. All of the Proceeds are going towards a new Senior Citizens Center. Our Seniors deserve a nice place to go and visit, play games and attend events. The current Senior Center is too small and doesn't meet our needs any longer. Please come buy a calendar and support the efforts in getting a new building for our Seniors. Come to the Senior Citizens Center and look at them. They make great gifts."
Contact Karon Weatherman for more information.
Program and Marketing Director
Senior Citizen's Center
150 Martin Luther King Blvd
Sulphur Springs, Texas 75482
(903) 885-1661