By Savannah Owens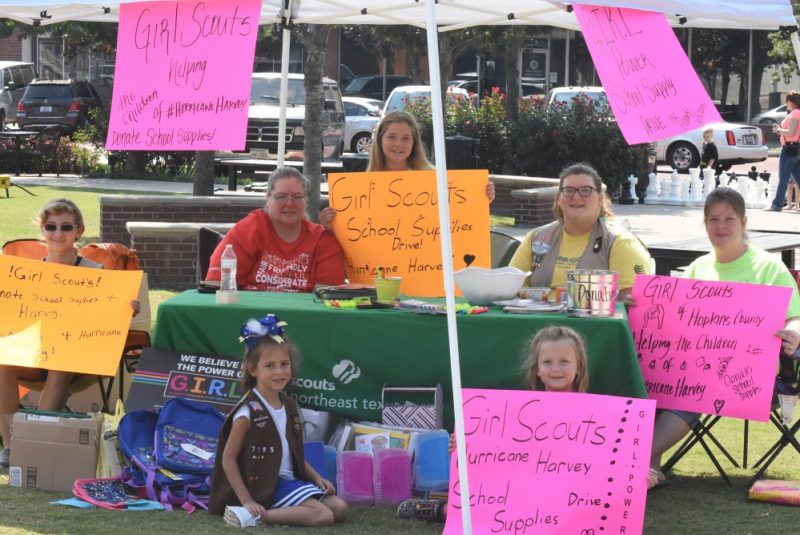 The Girl Scouts of North Texas are collecting school supplies for children affected by Hurricane Harvey. The three troops will be out on Celebration Plaza for most of Saturday, September 9th. Their ultimate goal was to supply at least one classroom with supplies for the year. They still need supplies such as pens, pencils, folders and many other supplies. "We'll take any [school supplies] people are willing to donate." Troop Leader Rachael Beggs said the troops were also collecting supplies for teachers affected by the hurricane as well.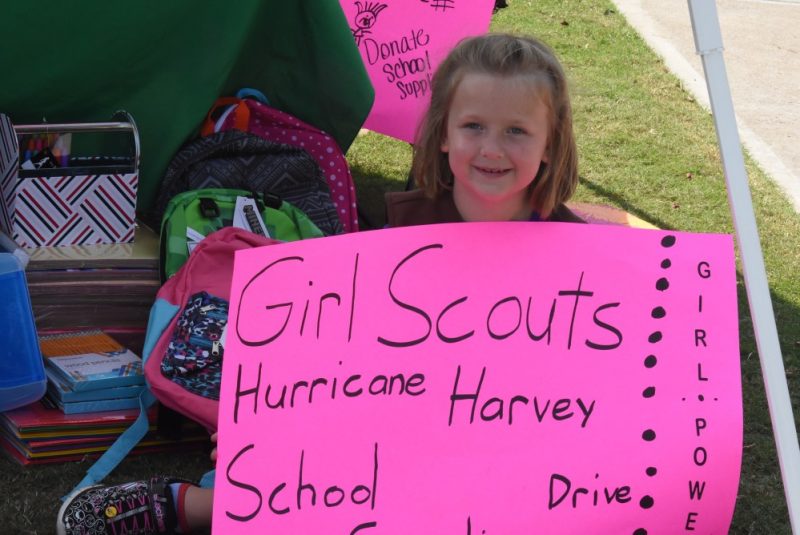 So far the troops have had a few donations, totaling 35 backpacks. Dontations will go to Aransas Pass ISD. The School district had shut down  due to the hurricane, but is planning on re-opening in October.
Beggs explained where the girls got the idea for a school supplies drive. "We were in a meeting, and [the girls] wanted to help. So we [brainstormed] ways for them to be able to help."
"School Supplies was a way to help the [victims' lives] get back to normal after all the destruction." Girl Scout member, Sterling McDowell added.
If  you missed the troops on the square but would like to donate, contact Rachael Beggs at (903)-243-7730 or Jennifer Huggett at (903)-441-6969.
The twenty girls are from Troops : 80, 7195, 7191. These troops encompass all ages from Kindergarteners to 11th graders. If you would like to join a troop contact Rachael Beggs at (903)-243-7730 .