By Savannah Owens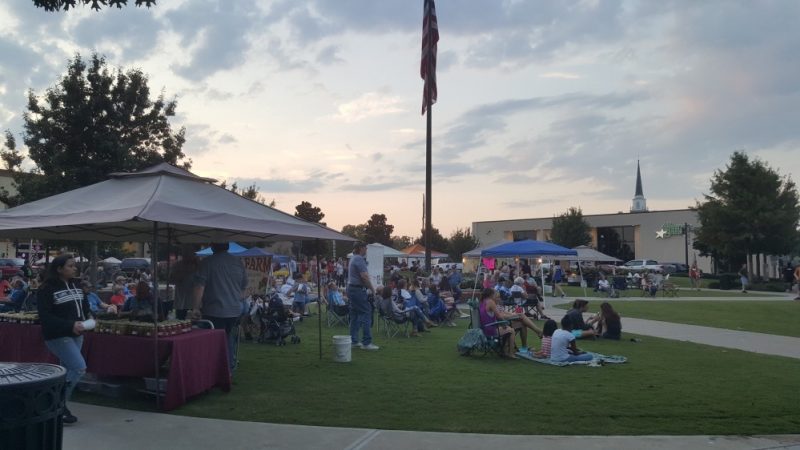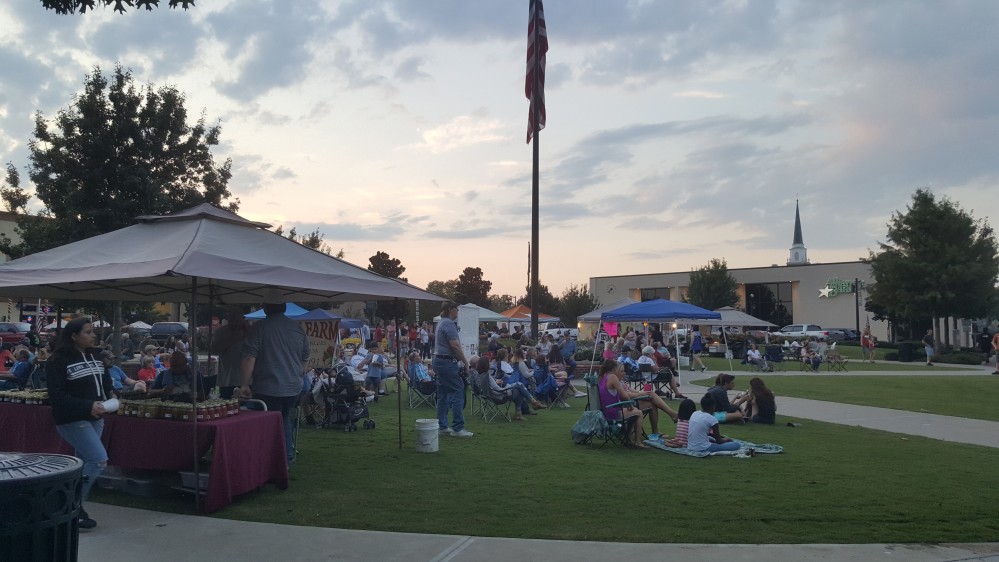 What started with 200 people grew to approximately 500 people by the end of the night for the Saturday night concert. The two acts were Matt Dunn and the Runaways and Kade Trentham. People were dancing and smiling with joy as they enjoyed the music from these local celebrities.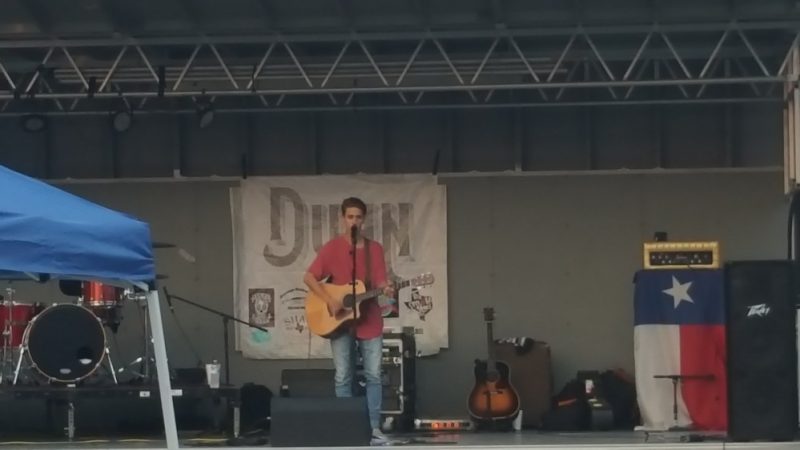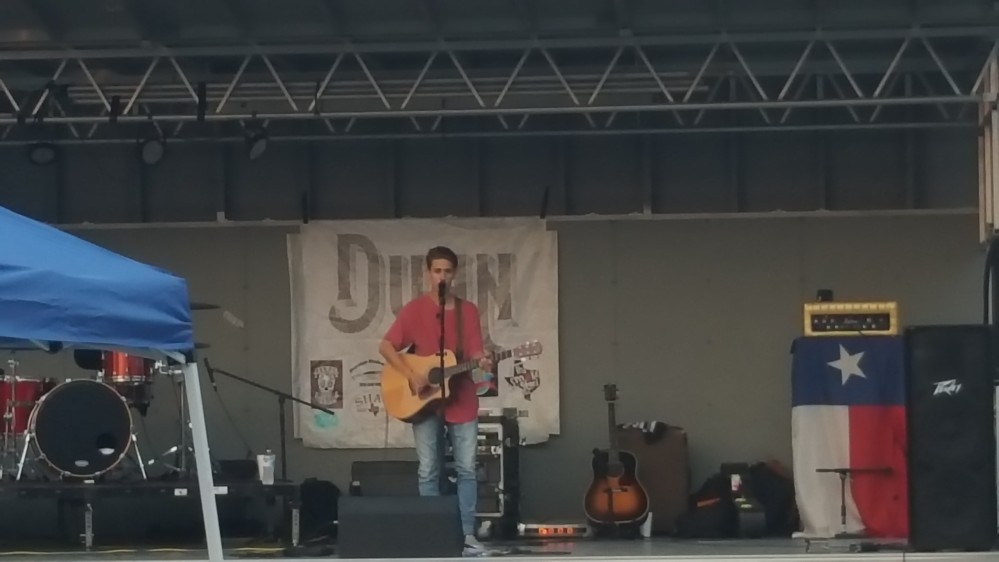 Kade Trentham, a student at TAMUC, was the opening act. Trentham performed popular cover songs. Some of the cover songs he played were "New Problems" by Cody Simpson, "Can't Feel my Face" by The Weekend, "Shape of you" by Ed Sheeran. Trentham has been a musician since he was seven years old, and has been singing for two years. "I love pop music; its a big influence on me." He said. To find more of Trentham's music find him on Facebook, youtube, instagram and "any social media platform" by searching his name.
There were a bunch of booths set up for the evening market. There were food vendors: Street Tacos, La Vaquera, and Salvadorian Pupusas. Shadow Ranch Therapeutic Riding Center had a booth set up to promote their cause and Adopt a Cop was selling T-shirts. Local farmers were selling produce, canned preserves, honey and knickknacks.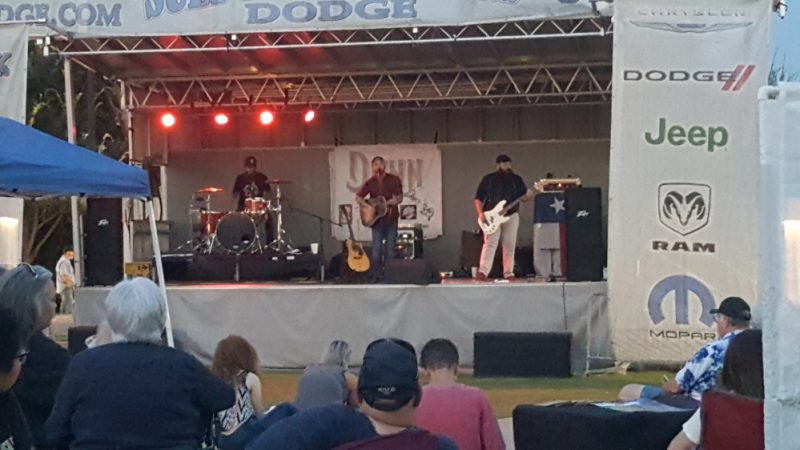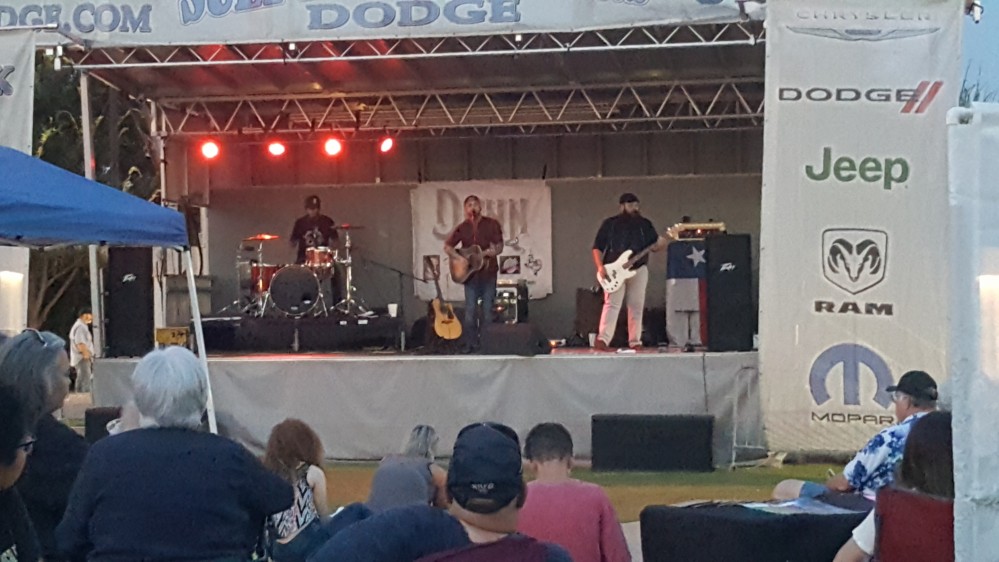 Matt Dunn and the Runaways played many original songs. One song, called "Perfect Weather" Dunn said was written about an ex-girlfriend. Another original song was "Call Home". Dunn explained his song "Take it easy Baby" was "about a girl who thought the grass was greener on the other side and found dirt." The band was also selling CD's. Their music would start out slow and pick up in the middle. To catch the band again and see where they are playing next, add them on Facebook.